I, Photographer: Lisa Franceski's Shore Birds
"You can't come out for an hour on lunch break and expect to get a phenomenal shot"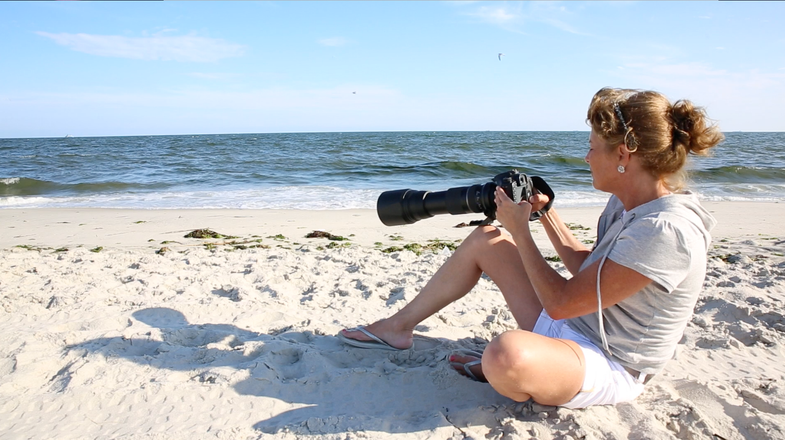 Lisa Franceski hears her subjects before she ever sees them. Franceski began photographing Long Island's shore birds back in 2010 and in those five years her ear has become fine-tuned to the unique songs of the piping plovers, the least terns, the American oyster catchers, and other birds that populate the region's beaches.
"You have to get to know your birds," she says. Franceski's bird-infatuation started with a family of piping plovers that she encountered during her very first shoot. The mother bird, who Franceski named Polly, had been banded and returned to the same area of Long Island for three season. "I just loved watching them going through their mating rituals, how they cared for their young—I got attached," she says.
Although Polly hasn't returned in a number of years Franceski remained hooked. Every year from April-July Franceski can be found at the beach, sometimes for hours on end, waiting for her subjects, many of them endangered species, to emerge from their grassy nesting areas. "You have to be very patient with them," she says. "Let nature unfold at its own leisure."
In the five years she has been shooting this patience has scored her a cover of the National Audobon Society Magazine and lead to her work being published in National Geographic Magazine as well as in educational material published by the Sierra Club of Canada. "I've learned that I'm a conservationist at heart," she says. "I do everything in my power to educate people that I run into."