Here's what it's like to shoot a rare extinct instant film
Kodak Instant film has been extinct for 35 years. Pulled from the shelves for infringing on Polaroid's patents, it's been all but forgotten, until now.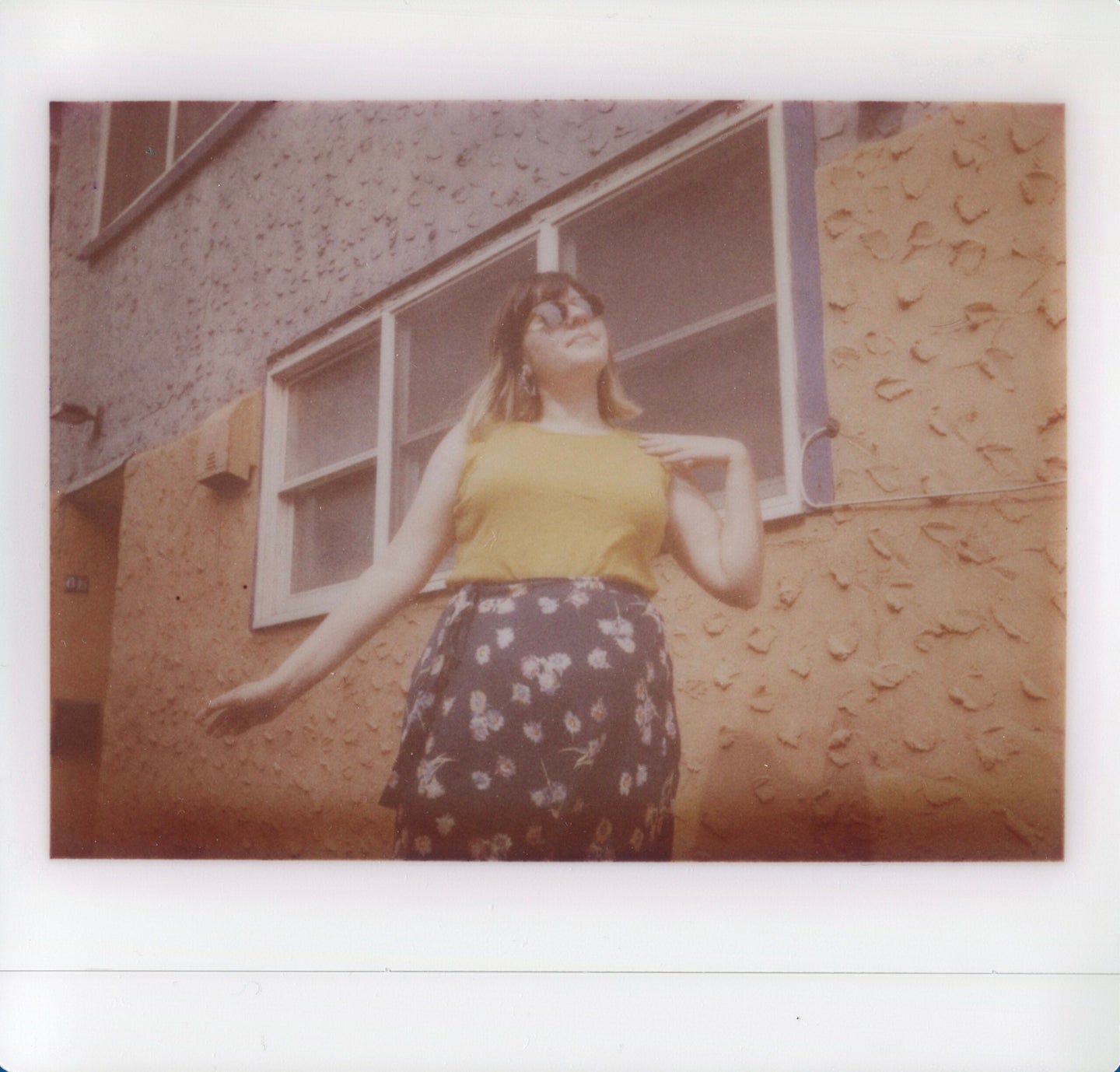 Ben from In an Instant, a YouTube channel dedicated to "the wide (and square) spectrum of instant film cameras," recently got the chance to shoot with some incredibly rare, incredibly out-of-date, long since discontinued Kodak Instant Film. It's a super fun video. So make sure to check it out or better yet, subscribe to Ben's channel.
It comes as no surprise that Ben is an unabashed instant camera nut and as a result, he's beyond elated at the prospects of making pictures using an instant film long thought to be dead.
With a crank-operated camera called the Kodak Handle in hand, he sets out to test what may be the last usable pack of Kodak Instant Film in existence. And it's worth noting, the video is more about the journey, history and geeky nature of the medium, rather than the results! And there's something truly heart-warming about Ben's excitement and passion for the instant film medium.
What happened to Kodak Instant Film?
But first, a little history lesson. Until the 1970s, Polaroid was the only name in instant film cameras. That's why many people ignore all trademarks and call any instant shot a "polaroid"—the Kleenex of instant gratification imaging. Kodak, as a major film manufacturer at the time, wanted in on the financially lucrative action but, unfortunately for them, Polaroid had all the important patents. What could be done?
In Kodak's case, ignore all the patents. And so in 1976, Kodak released its own line of cameras and an integral film called Kodak Instant Film. The medium had a few differences, like the film being exposed from the back and cameras not needing batteries. But it was still incredibly similar to Polaroid's film. Somewhat predictably, Polaroid sued and a lengthy court battle ensued. 
Over the next decade, Kodak continued to produce instant cameras and film while the court proceedings trundled along. They did so until 1985 when they were handed a resounding loss. An appeal to the Supreme Court failed in 1986. And almost 10 years after its release, Kodak Instant film was pulled from the market. Polaroid was later awarded $925 million (almost $2 billion in today's dollars) in damages and countless Kodak customers were left with cameras that couldn't be used. 
How Ben got his film
Since Kodak Instant Film was discontinued 35 years ago, there's not exactly a lot of it lying around. Also, what little there is has almost certainly expired. At room temperature, the chemicals in the film quickly dry up and it becomes unusable. 
Ben got his lucky break because a fan of his show, Mike Thibault, found a working pack of Kodak Instant film at the estate sale of a former Kodak employee. The employee had presumably been storing it in a fridge for the past three-and-a-half decades. Thibault was kind enough to donate the last four shots to In an Instant so we could all see it in action (thanks, Mike!).
The results (but they don't really matter)
Ben's first shot doesn't come out: it's soft and almost appears to have been impacted by a light leak in the camera. At this point, he's almost ready to toss in the towel, unsure of what went wrong and afraid the rest of the shots will also be duds.
Thankfully, that's not the case! He switches places with his subject, Lauren. And the very first shot to come out is a delightful portrait of himself. The image quality obviously isn't draw-dropping—the results look a lot like washed-out Polaroids—but that's not the point.
After one successful image, Ben considers, for a moment, saving the additional shots for a special project. But after reminding himself of the snap-shot nature of the film and camera, he instead decides to keep on shooting. The next shot, a portrait of Lauren, also comes out great (or as great as 30-years-expired instant film can look).
Now, nobody shoots instant film (expired or not) because it allows for technical perfection and dialed-in creative control—they shoot it because it's fun. Does Ben get four tack-sharp, perfect shots? Of course not. Again, he's using a long out-of-date film. But does he get an incredible, once-in-a-lifetime, never-to-be-repeated shooting opportunity? Absolutely.
The video is full of some other surprises and lots of good commentaries, so again, be sure to give it a watch!
The wrap
Ultimately, it's so easy with digital photography, and especially smartphone photography, to get caught up focusing on the results rather than enjoying the experience of shooting. But Ben's experience is a lovely reminder that sometimes we just need to slow down and focus on the process.