Video: Behind the Scenes with Peter Hurley, the Headshot King
Watch as our Editor-in-Chief Miriam Leuchter spends time in front of the lens of a headshot master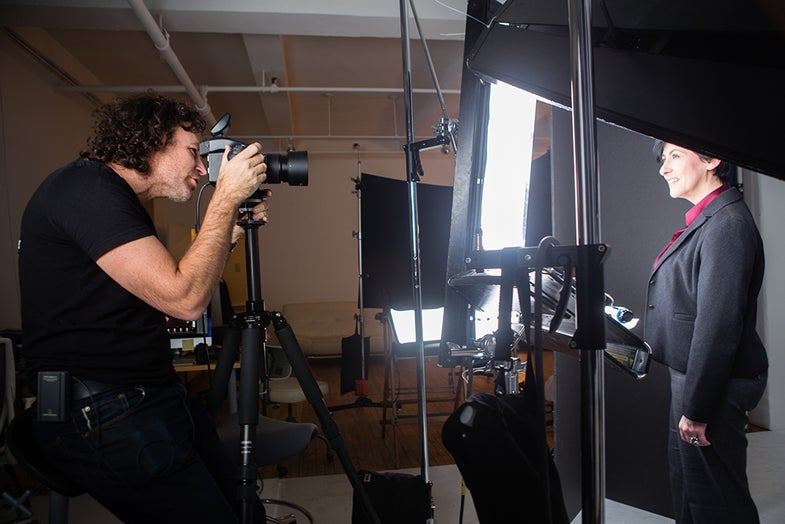 Peter Hurley is one of the top headshot photographers in the country and when he told our Editor-in-Chief, Miriam Leuchter that he wanted to take her portrait she jumped at the chance. The skilled photographer regularly shoots actors, models and CEOs, and has a knack for making each of his subjects look attractive and confident in front of the camera.
Hurley picked up a camera back in 2000. "I was a model/actor bartender dude and I didn't want to be in the bar until 4 am anymore," he says. "I gotta figure out how to make money with a camera. How do I take this device and create something that person is going to be proud of." These days the charismatic shooter runs studios in New York and Los Angeles, has a successful workshop series and associates working around the world using his signature "Peter Hurley" style—which he says is all about simplicity.
"I think the simpler you can make it the more it becomes about the relationship between the photographer and the subject and you will be able to create something out of that," he says.
Want more tips from this portrait pro? Keep an eye on newsstands for our April issue which features a ton more tips and tricks from Hurley on capturing you're subjects most flattering angles.