Lens adapters: An introductory guide
Whether you want to try glass from another manufacturer or want put your antiques to good use, lens adapters come to the rescue.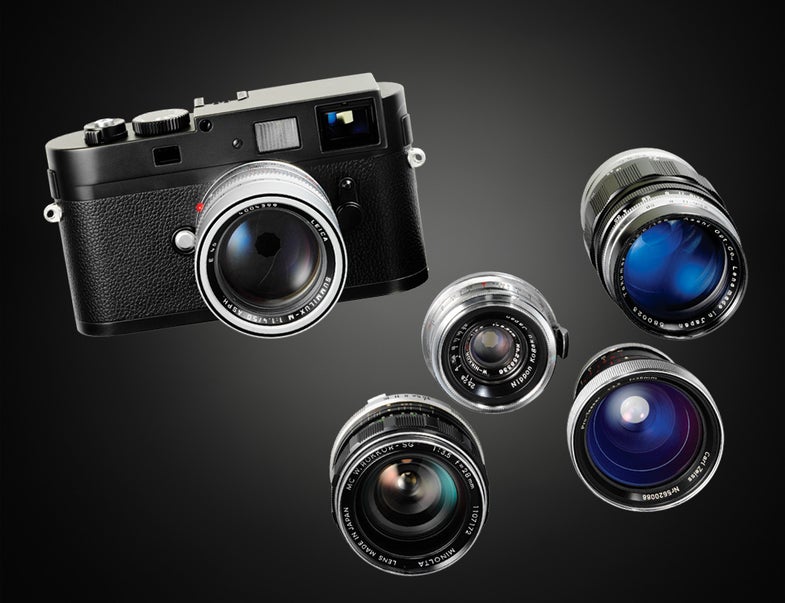 We may earn revenue from the products available on this page and participate in affiliate programs. Learn more ›
Want to make your camera system even more flexible? These magic rings can make many lenses fit on cameras they weren't made for. Here's how to put adapters to work. Also check out our lens adapting compatibility chart for even more info.
It was love at first sight. But as with the greatest love stories, this one seemed cursed by fate. I was a young photographer and she was beautiful: a little bulbous, sure, but incredibly sharp. Not unlike Romeo and Juliet, our problem was pedigree. She was from a rival house, but I vowed to make her mine. With the help of an adapter, I was able to do just that—and now my Canon EOS 5D Mark III is rarely parted from my beloved Nikon 14–24mm AFS f/2.8G ED lens.
Lens adapters allow you to use a variety of wonderful alternative lenses—including some truly exotic optics and some classics that are so exceptional that you may wonder why they aren't still made. Although the lenses made for your camera may be great, having options is nice.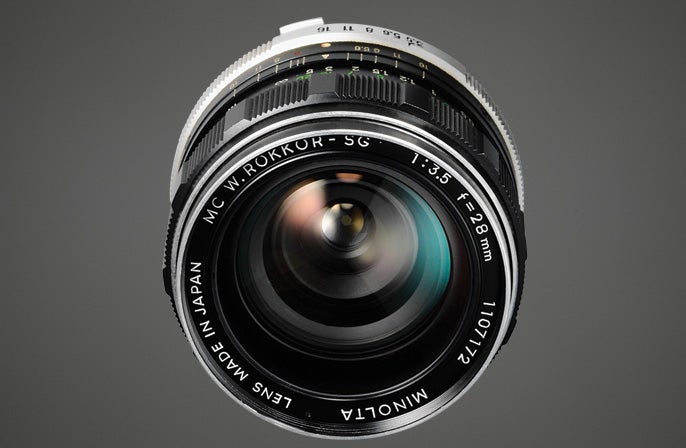 How Adapters Work
One end is designed to accept a specific lens brand and/or type; the other end is designed to fit the camera. Typically there is no communications bridge to allow the lens to send data to the camera (or vice versa), so electronically driven lens features—notably autofocus and auto aperture—won't work when the lens is mounted on the adapter. You will need to focus manually and physically stop down the aperture before shooting. The lens also won't be able to communicate EXIF data to the camera.
Some adapters include a focus- confirmation chip that allows the camera to signal when a subject is in focus, using an audible beep and/or icon displayed in the viewfinder.
Unfortunately, not every lens is adaptable to every camera system. Most adapters are made for use with older lenses that have manual aperture rings, which must be adjusted by the user. Many modern lenses, such as the Nikon 14–24mm, have electronic aperture control that won't work on other cameras. Adapter manufacturers have worked around this problem by including a physical actuator for the lens aperture built into the adapter. You still have to manually set the aperture, only by adjusting the adapter, and not the lens.
Pros and Cons
Because adapted lenses cancel many of your camera's auto features, they slow you down and therefore may not be suitable for certain applications, such as fast-action sports and wildlife photography. But landscapes, architecture, and other subjects that don't rely heavily on autofocus are well-suited to adapted lenses.
Given the obvious difficulties involved with adapting alternative lenses, and the ready availability of high-quality lenses for current camera systems, you might rightfully ask: Why use alternative lenses with adapters?
The chief reasons:
Cost: Alternative lenses can be cheaper than their unadapted counterparts, sometimes significantly so. Many are out of production but nonetheless readily available on the used market for a reasonable price.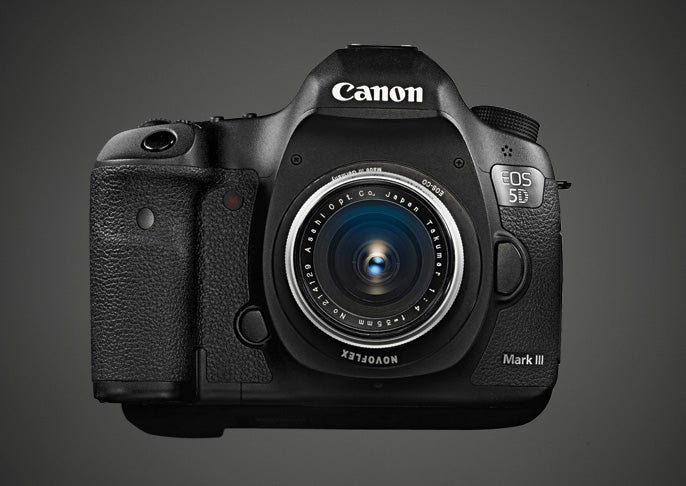 Quality: Don't believe all the hype that your camera maker's lenses are the best out there. In fact, there are plenty of alternative lenses that may be superior to unadapted optics. In my case, I was less than satisfied with Canon's wide-angle zooms, so I dispensed with brand loyalty and choose an adapted best-in-class solution instead.
Gap-filling: Even though the lens lineups for camera systems are fairly extensive, sometimes they have gaps. Alternative lenses often fill these gaps, especially for specialty uses.
System switch: If you have changed camera systems, but hate to lose your inventory of lenses from your old system, you might be able to use an adapter and keep using them. This is true when switching between manufacturers (such as from Nikon to Canon) or between systems within the same brand (such as Leica screw-mount to Leica M). You might not want to give up some of your favorite "legacy" lenses; adapters make it possible to keep using them.
Adapter Options
These days, there seems to be no shortage of lens adapters available on the market—some good, some not so good. There are a number of reputable manufacturers making adapters, including Adaptimax, Bower, CameraQuest, Fotodiox, Novoflex, Vello, Voigtländer, and others. You can find cheap adapters on places such as eBay, many of which are quite good—but you can also find many adapters that will be inadequate for critical use.
Do your homework before buying an adapter to make sure you are getting the quality and features you need. Consult the websites of adapter makers to ensure you're getting the functionality you expect. Most important, make sure your adapter will allow you to focus throughout the entire native focus range of the lens, especially infinity focus (good adapters won't affect focus at all).
Adaptable Camera Systems
Although most camera systems are adaptable up to a point, not all systems are created equal when it comes to adapting alternative lenses for use. Nikon cameras are among the least adaptable. Among the ones I've used on my Canon bodies are several Zeiss lenses from the old Contax line of film cameras. Most other popular camera systems fall somewhere between the Nikon and Canon systems in terms of adaptability, and Sony, Fujifilm, Olympus, Panasonic, Pentax, and Leica users will find many adapter options available.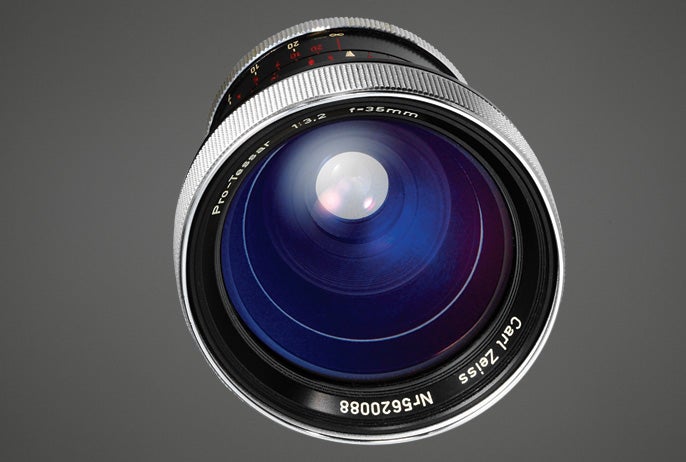 As is usually the case, though, most adapters do not support autofocus on ILC bodies.
Adaptation Across Format
You aren't constrained to just adapting lenses to cameras of the same format. Many people cross between various formats including Four Thirds, APS-C, 35mm full- frame, medium-format, and even large-format systems.
It is easier to adapt down—to use a larger-format lens on a smaller-format body—than to adapt up. Smaller-format lenses are built with enough coverage only for the film or sensor they were designed for. So, if you use a smaller-format lens on a larger format body, you could end up with severe vignetting, or even a circular image.
On the other hand, when adapting a larger-format lens to your camera, you'll have a generous image circle, but a narrower angle of view. Larger formats have larger image areas, and require lenses with longer focal lengths. So, while a wide-angle lens on a full frame DSLR might be 21mm, the equivalent field of view on a medium-format camera requires a 50mm lens, and on a 4×5 format, 90mm. But when you put the 50mm wide-angle medium-format lens on your DSLR, it stays a 50mm lens and offers a normal perspective. In effect, the widest medium-format lenses become normal lenses on a full-frame DSLR, whereas the widest lenses for large-format camera systems become short teles. On APS-C and Four Thirds cameras, these lenses have still longer focal length equivalents.
While the quality of many medium- and large-format lenses can be high, they tend to be heavier and more expensive than DSLR lenses. Furthermore, large-format lenses cannot be adapted to a DSLR unless attached to a special bellows adapter—although in doing so you gain access to a number of useful perspective and plane-of-focus camera movements such as tilt and shift. (You can also take advantage of the larger image circle of medium-format lenses and use them with bellows adapters on a DSLR for the same purpose.)
But for anything other than very precise critical work, you're probably better off buying a dedicated tilt-shift lens to gain these large-format camera movements on your DSLR, without the technical hassles of adapting.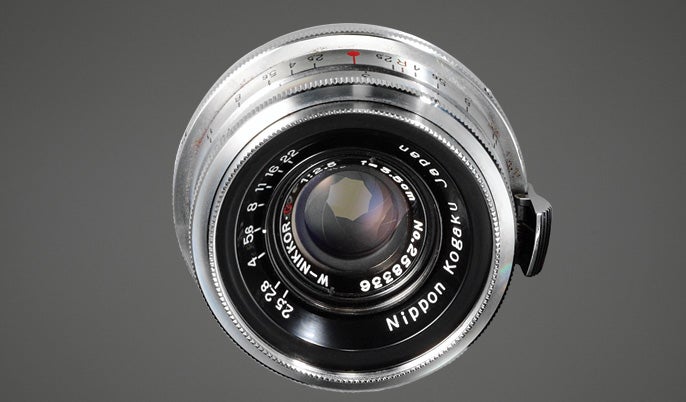 Permanent Adaptation
Conurus in Vancouver, BC, Canada (conurus.com) is a leader in modifying alternative lenses for certain cameras. Modified lenses retain autofocus, auto aperture, and EXIF communication. Current options include Contax N lenses to Canon EOS cameras, Canon EF lenses to Sony NEX cameras, and Contax N lenses to Sigma SD14 cameras. Expect to pay anywhere between $300 and $1,000 for modification, depending on the lens.
Glitches and Gremlins
When using a lens adapter don't expect everything to work as usual. Besides losing autofocus and auto aperture, your lens won't communicate EXIF data to the camera. And if that weren't enough, you might even experience firmware conflicts. For example, I've used my Nikon 14–24mm lens on my Canon EOS 5D Mark II with no problems, but when I upgraded to the 5D Mark III, working in live view was rendered impossible. The problem? The new firmware for the Mark III didn't like the data coming from the adapter's focus-confirmation chip. So I pried off the chip. Problem solved!
Adapted Lenses Hall of Fame
If you're looking for some lenses that are good candidates for adaptation, here's a list of five to get you started. All are known performers when it comes to playing nice with other camera bodies.
Zeiss Distagon 21mm f/2.8: Zeiss lenses for Contax/Yashica are of exceptional quality; this one is tops. (Note that Zeiss now makes it in Canon and Nikon mounts.)
Olympus Zuiko 21mm f/2: This tiny gem of a lens is a less-expensive, high-performance alternative to the Distagon 21mm. And it's fast, too, at f/2.
Nikon 14–24mm AFS f/2.8G ED: With corner-to-corner sharpness (even wide open), it trounces other lenses in its focal range—even primes.
Contax N Vario-sonnar T* 17–35mm f/2.8: Many convert this legendary Zeiss lens permanently to a Canon EOS mount.
Leica Vario-Elmar-R 21–35mm f/3.5–4: Made for the discontinued Leica R SLRs, fans say it's one of the sharpest wide-angle zooms available.
Contributing Editor Ian Plant is a photographer, writer, and adventurer. His work has appeared in books and calendars, and he is the author of ebooks and digital-processing video tutorials. See his images at www.ianplant.com.