Rock and Roll's Top Photographers
This photo exhibition reveals just why musicians need photographers.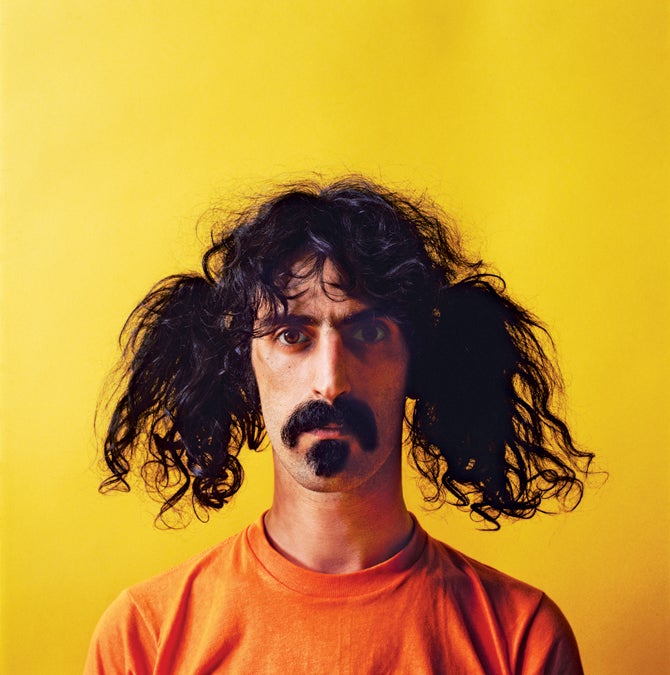 From its birth, rock and roll has reached its fans through sight as well as sound. Photographs have captured and conveyed the music's rebellious energy and changeable moods. Stars ranging from Elvis Presley (photogenic catalyst) to Amy Winehouse (contemporary renegade) have collaborated with photographers to burnish their own images, whether for magazines, album covers, posters or books. Together they have, in turn, shaped the passionate and defiant face of rock and roll itself.
"The music needs images to communicate its message of freedom and personal reinvention," says photo historian Gail Buckland, who has authored and collaborated on many books about photography. "After the music stops, the still image remains, a conduit for the electricity that is rock and roll."
Buckland's most recent project explores this symbiotic, often highly creative relationship. What started as a book concept has grown into a major exhibition, Who Shot Rock & Roll: A Photographic History, 1955-Present, that Buckland herself curated. The show's eponymous catalog is an impressive tome – more than 300 pages – just out from Knopf. Who Shot Rock is appearing at the Brooklyn Museum from Oct. 30 through Jan. 31, 2010, then will travel nationwide through 2011. It is the first major museum exhibition on rock and roll in which photographers take center stage.
"Rock and roll has been documented by people on the front lines," Buckland says. "I wanted to step back and ask, 'What are the great photographs in rock-and-roll history? Which ones stand the test of time? Who are the people who shot the iconic album covers, the posters in teenagers' bedrooms, the classic images, and what are their stories?'"
Spanning such a vast subject is no small feat. While the exhibition is organized into distinct sections – rare behind-the-scenes photos, live shots, portraits, conceptual images and album covers – the book is a less-structured mix of music imagery ranging from iconic wallpaper to little-known gems, accompanied by stories about the photos and their creators.
While some rock photographers have become celebrities themselves – Annie Leibovitz, Mark Seliger, Linda McCartney – Buckland found many whose work is more famous than they themselves are. "Some of these people, whose pictures have been seen by millions, are next to anonymous," she says. "I included a lot who probably haven't been heard of, but they've taken amazing pictures. The time has come for them to have their work acknowledged." Such underrecognized photographers include Pennie Smith, Henry Diltz and Roberta Bayley.
Indeed, perhaps more than in other kinds of photography, the quality and style of rock-and-roll photographs are easily overshadowed by the celebrity and instant recognizability of their subjects. Who Shot Rock & Roll demonstrates a clear curatorial sensitivity to that issue. "The book and exhibition have many of the greatest musicians of our time," Buckland says, "but I never just went for who was in the picture. It had to be a great photo as well." Yet this photographic greatness has often resulted from highly collaborative efforts – and friendships – between imagemakers and musicians.
All that said, the photography draws its essential potency from the music. "Still photography is a brilliant vehicle for that moment of ecstasy in the crowd as people watch their idols," Buckland says. "Photographs have communicated an enormous amount of the greatness of rock and roll, whether it's a live performance by Jimi Hendrix, Led Zeppelin or the Clash, or a portrait of Kurt Cobain, the Beatles or Bob Dylan – or pictures of the crowds who love them."
Buckland's book and show aim to bring it all back home, as a legitimate, recognized and influential part of photo history. "I hope this helps bring a whole new group of photographers into the pantheon," she says. "And not just because of who they photographed, but because they are great photographers."
Q&A With Curator Gail Buckland
AMERICAN PHOTO: To what extent were the photographs in this project chosen according to how important the subjects were in the history of rock and roll?
GAIL BUCKLAND: Most of these images represent collaborations between artists – musicians and photographers – that come out of mutual respect. Many of the photographers started with young groups or artists not knowing how big they would be. But obviously, the more successful musicians are photographed more, and there are more pictures to choose from. And often the people who have caught the imagination of the world – who are our gods, our icons – we do want pictures of them.
AP: You seem to go for shots that show a real connection between photographers and musicians.
GB: Absolutely. I think there is a tenderness in many of these images, a realness. The pictures were not stolen, they were offered, and these are artists working together.
AP: Do you think, at some point, that the atmosphere of trust between photographers and musicians started to change?
GB: There was a time when the musician would choose the photographer, and they would sit down and figure out what kind of image they wanted for their album cover, then they would go out and shoot it and give it to the studio. And later it became about the packaging – the studios had a formula, and they would just package and repackage. And that's when it became a lot less interesting to the photographers and to the musicians. But at one time, it was amazing. Henry Diltz was friends with Crosby, Stills and Nash, and they hung out together. They'd go off camping, and then at sunrise Diltz would say, "Okay, guys, let's take a picture now!"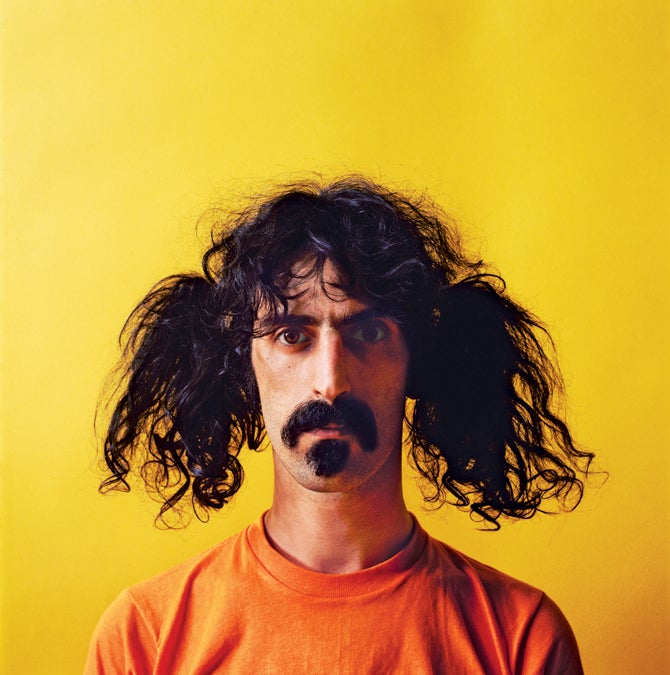 Frank-Zappa
Schatzberg shot the cover art for We're Only in It for the Money, a 1968 album by the Mothers of Invention, parodying the cover of the Beatles' Sgt. Pepper's Lonely Hearts Club Band. This outtake, a straight-on portrait of bandleader Frank Zappa, nonetheless reflected the group's madcap sensibility.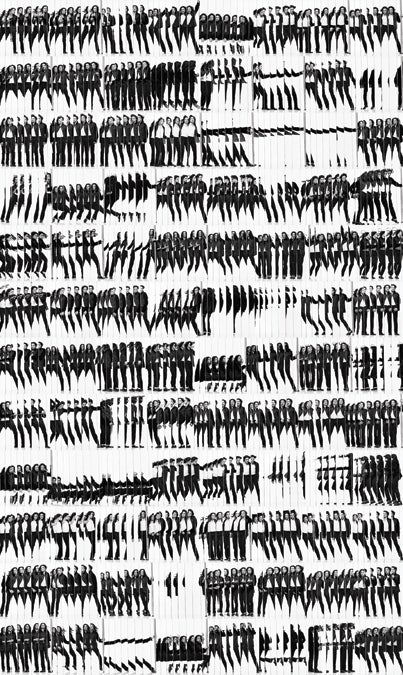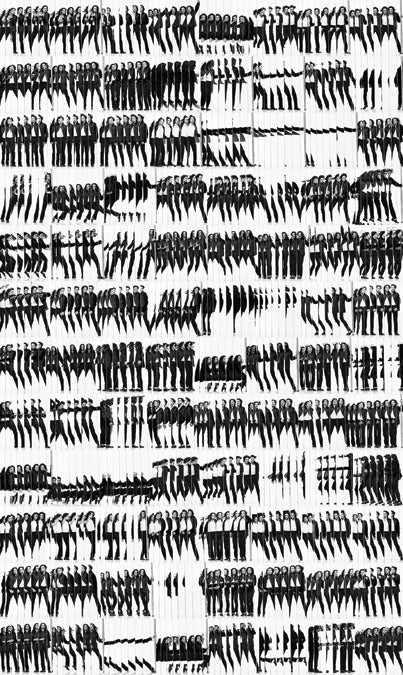 MICHAEL-JACKSON
Watson created this collage for Michael Jackson's Invincible album, though the image here (chosen for printing) differs slightly from the one that appeared on the album. Highly complex, it was a true collaboration between the King of Pop and the master studio photographer.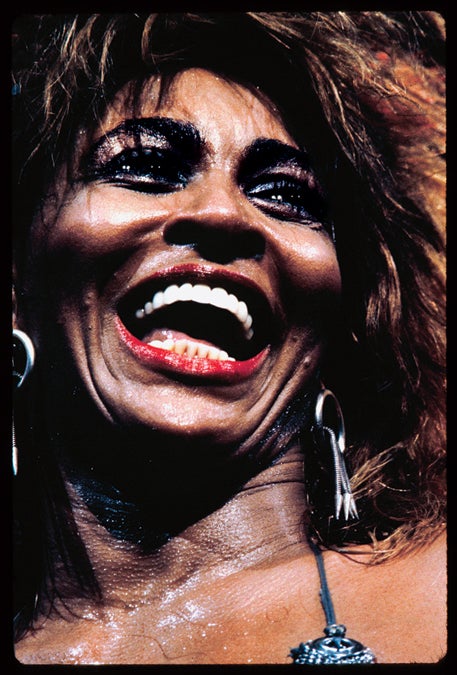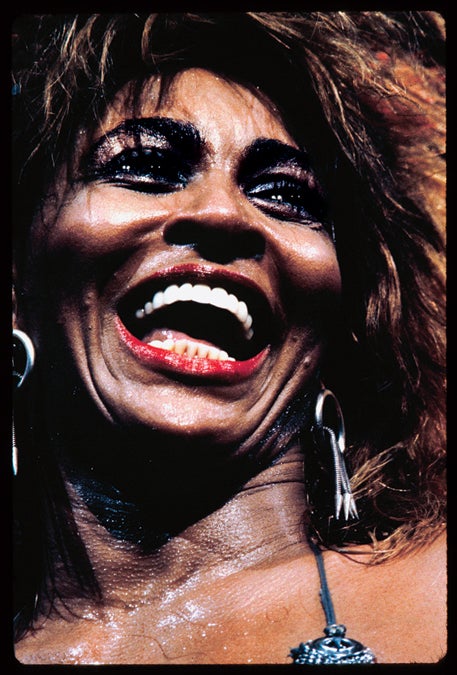 TINA-TURNER
Veteran rock photographer Diltz shot Turner onstage at L.A.'s Universal Amphitheater at a performance that was part of her solo comeback tour when she was in her mid-40s. An enlarged detail from a 35mm slide, this energetic portrait is the cover of Who Shot Rock & Roll.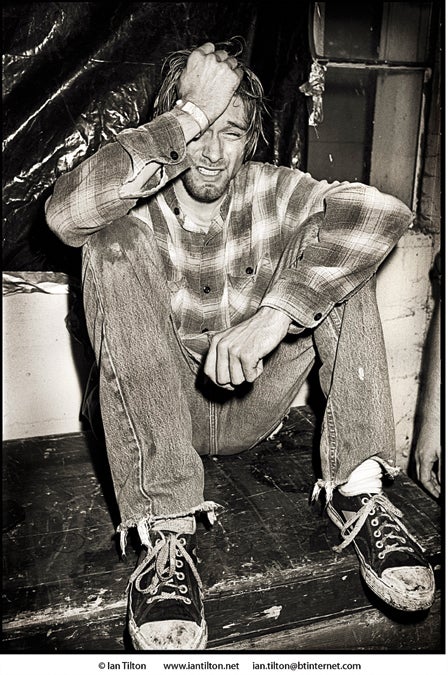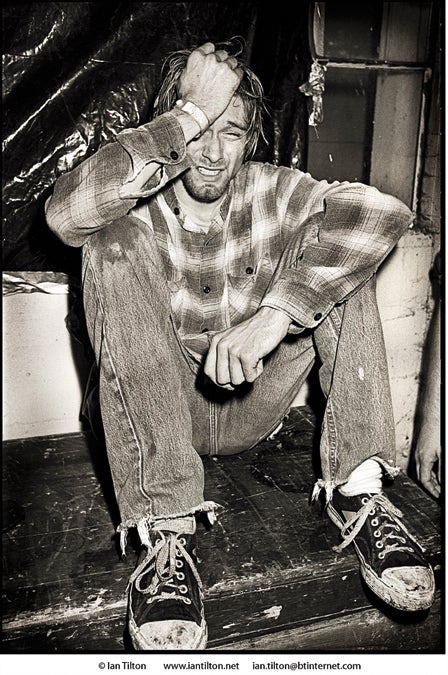 KURT-COBAIN
British photographer Tilton befriended the members of Nirvana when he photographed them in 1988. At this performance, after smashing a guitar into an amplifier onstage, singer Cobain walked backstage and broke into tears — allowing his friend Tilton to capture the moment.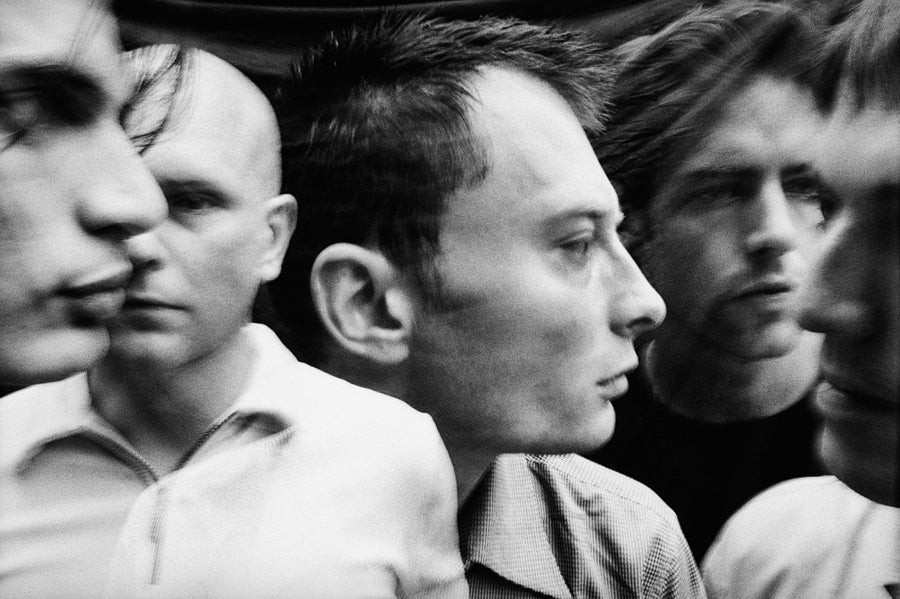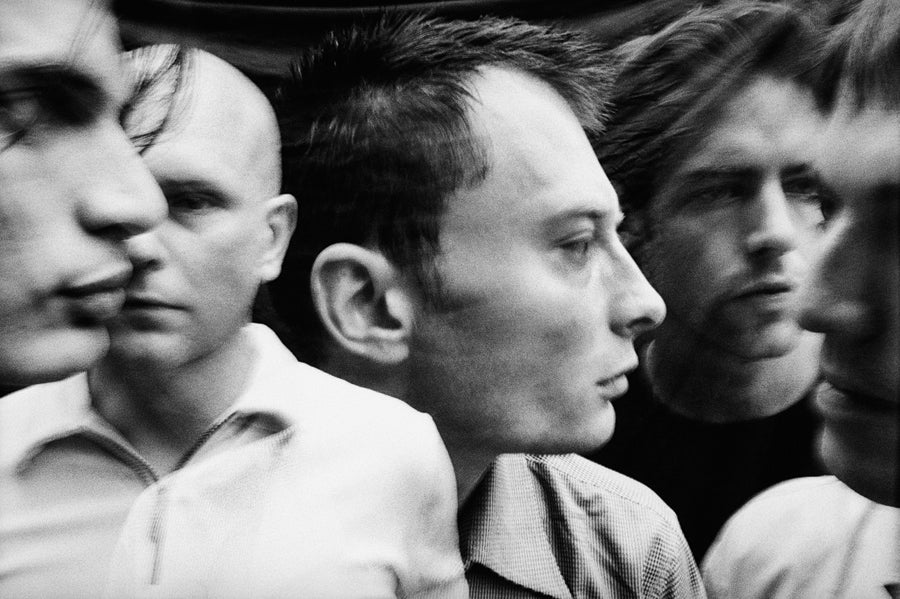 RADIOHEAD
Vadukul photographed Radiohead for Rolling Stone magazine when the band was really taking off, around the time of their debut album, Pablo Honey. Gail Buckland calls Vadukul's image "the most perfect evocation of the dissonant, cerebral, complex music coming from these five individuals."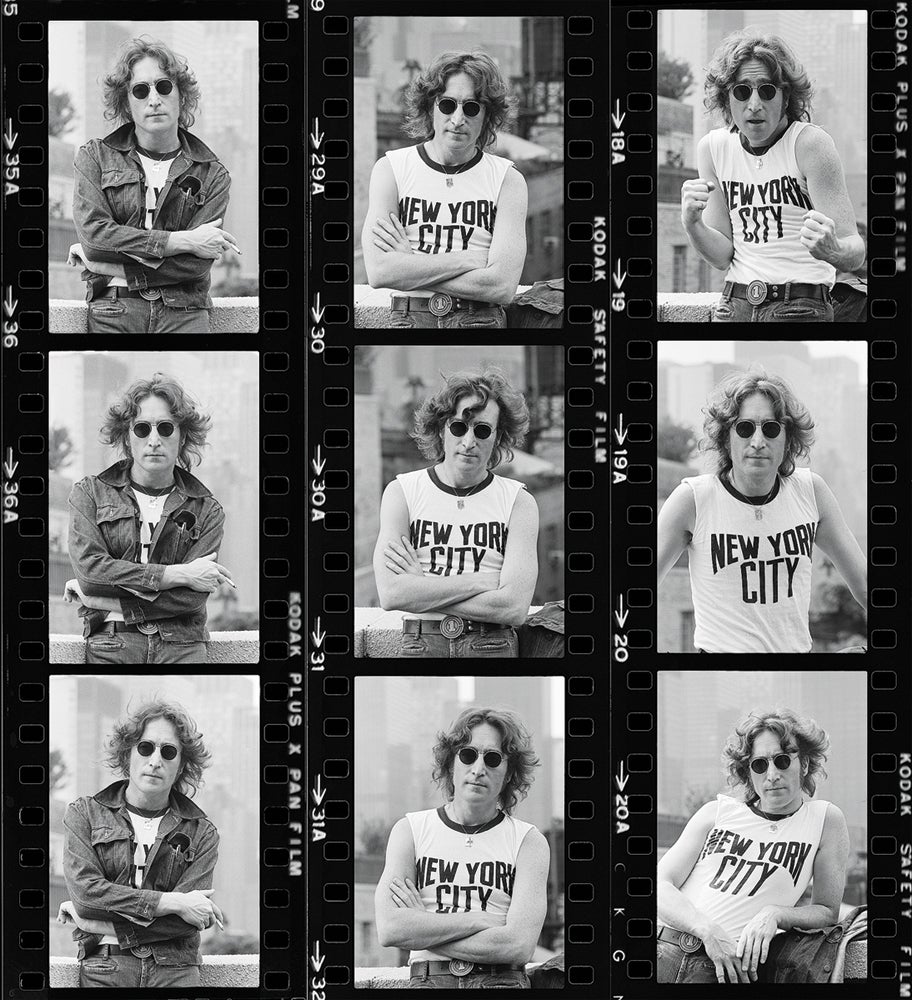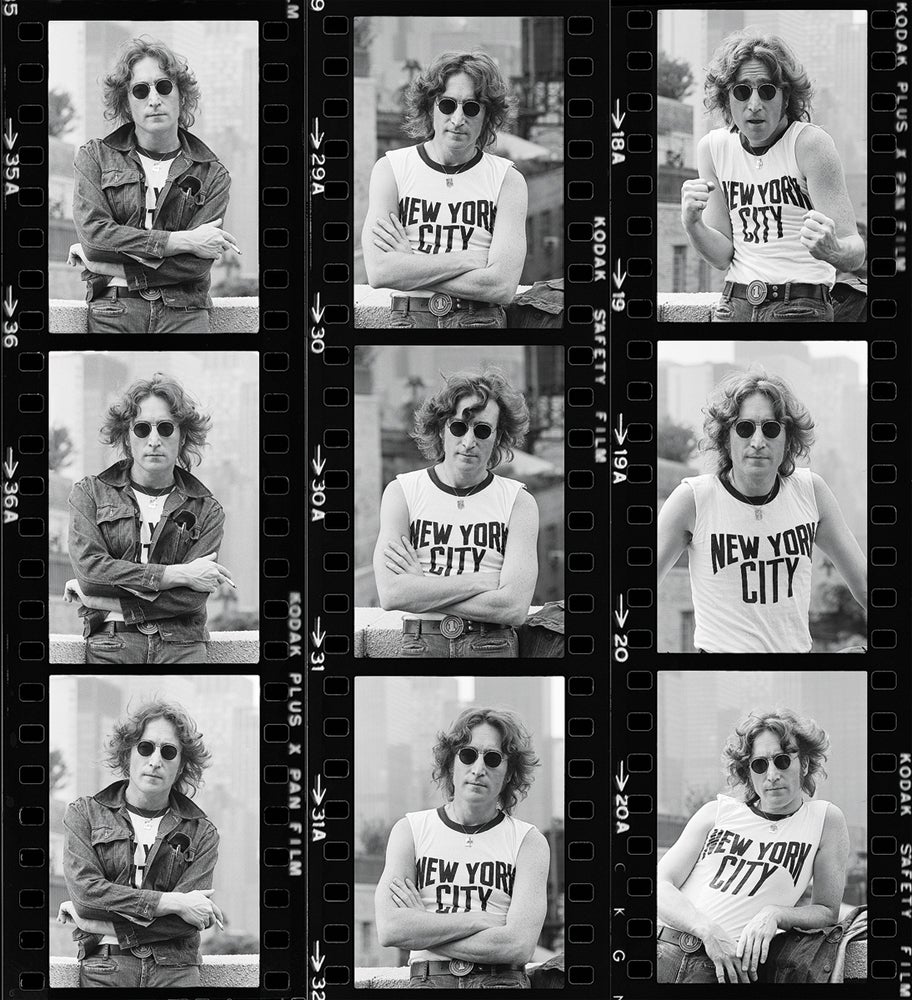 JOHN-LENNON
During a cover shoot for Lennon's Walls and Bridges album, Gruen was asked to create a "very New York" portrait. Gruen had earlier given Lennon a cheap New York City T-shirt he'd bought from a Times Square vendor, which Lennon agreed to wear. Frame number 31A from Gruen's contact sheet became an iconic image.

THE-DISCIPLES1
Over a three-year period, Mollison attended rock concerts to seek out fans who dressed and styled themselves in the manner of their musical idols. Here's his photo from his trips to Rod Stewart concerts in London and Manchester, England, 2005.


THE-DISCIPLES2
Over a three-year period, Mollison attended rock concerts to seek out fans who dressed and styled themselves in the manner of their musical idols. This is photo from a Marilyn Manson concert in Italy, 2005.


THE-DISCIPLES3
Over a three-year period, Mollison attended rock concerts to seek out fans who dressed and styled themselves in the manner of their musical idols. This is his photo at a P. Diddy concert in Miami, 2006.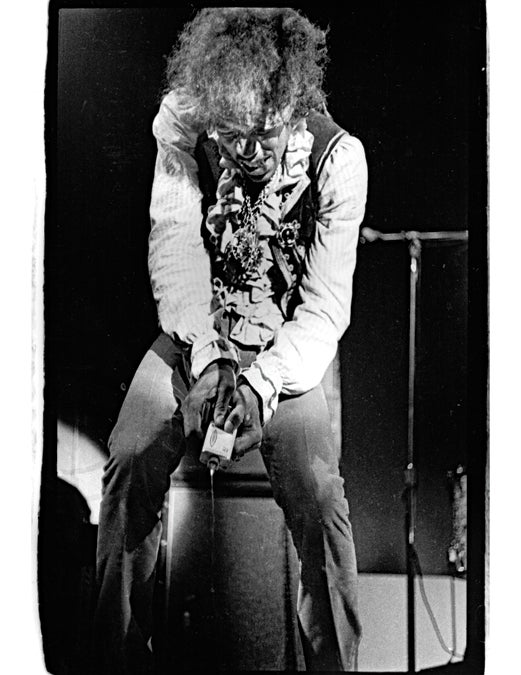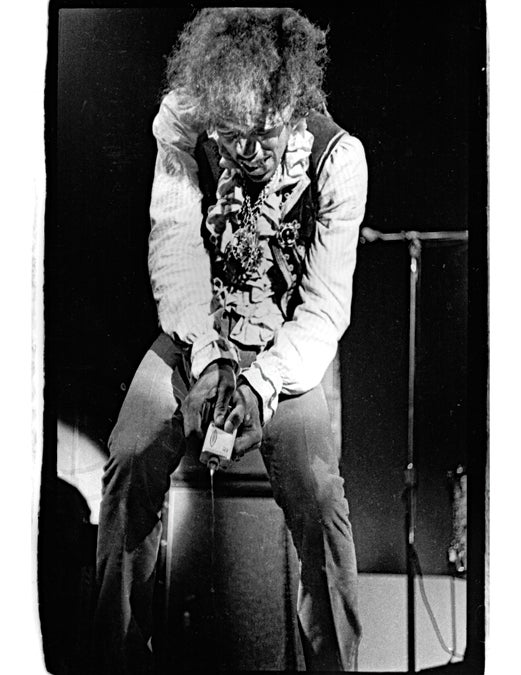 JIMI-HENDRIX-1
At the tender age of 17, Ed Caraeff managed to get a coveted chair by the stage at the now-legendary Monterey International Pop Festival. A German photographer advised him to "save some film for this Jimi Hendrix chap." When Caraeff's roll of 36-exposure Tri-X had just a few frames left on it, a blazing-hot Hendrix set his guitar on fire — and the rest is rock-and-roll history.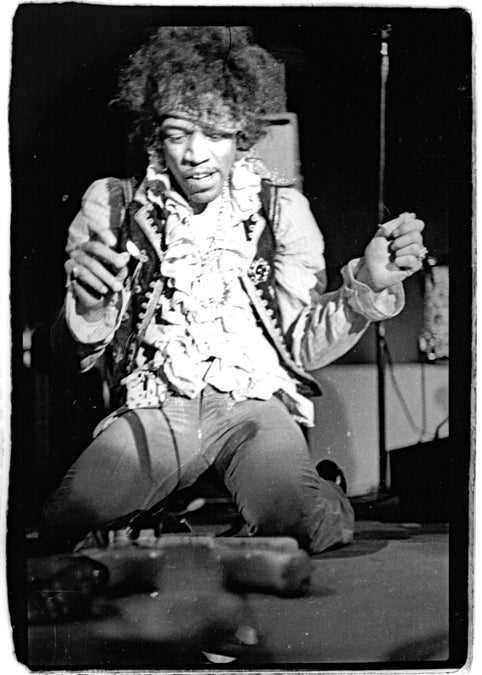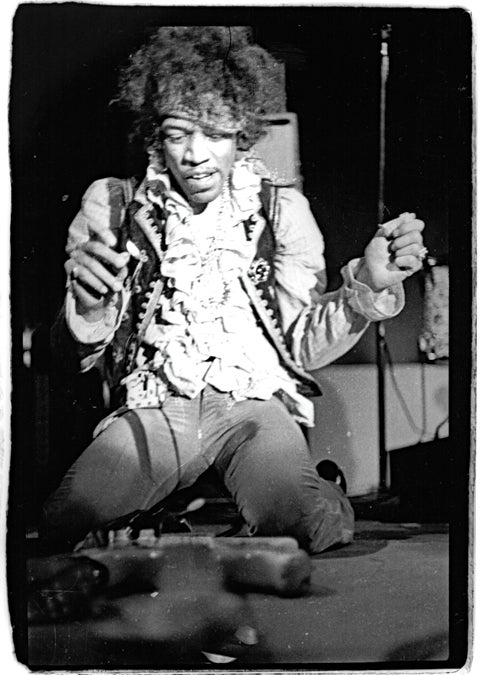 JIMI-HENDRIX-2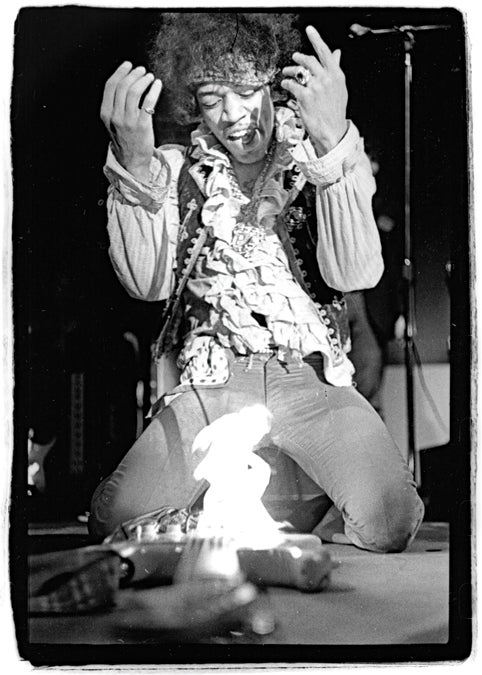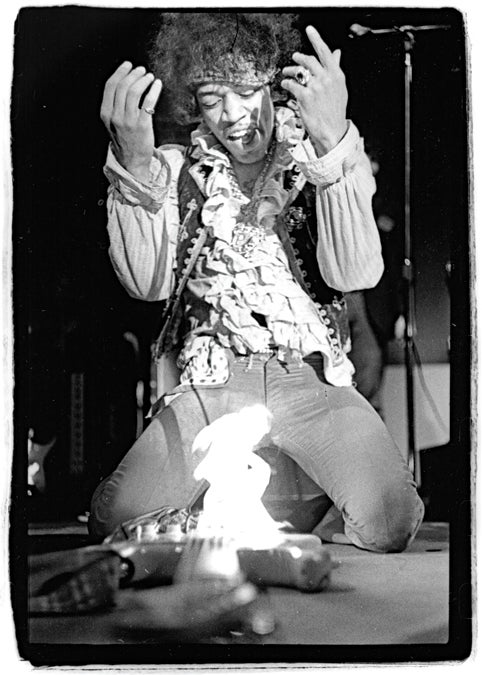 JIMI-HENDRIX-3