7 Versatile Pieces of Photo Gear
Don't weigh down your bag with equipment that can't multitask.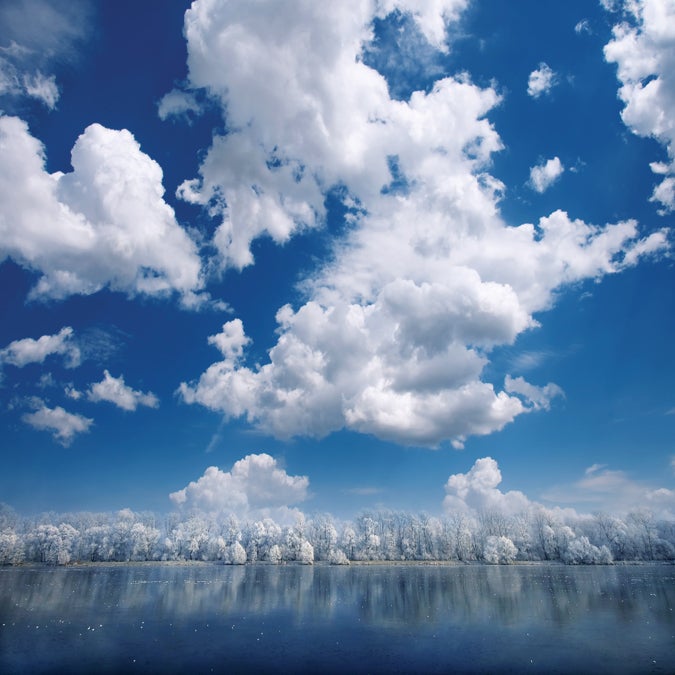 We may earn revenue from the products available on this page and participate in affiliate programs. Learn more ›
The White Reflector
A reflector may be the best lowtech investment in your kit. A white, gold, or silver expanse for directing and bouncing light, it can fill in shadows of naturally lit subjects, making them look as if they were shot in a fancy studio. But reflectors can double as backdrops, too. Set just behind a frontlit subject, a white reflector can appear a brilliant white in your image, and no one would know that you hadn't gone to a lot of trouble to light the background.
The Polarizing Filter
For rich skies and intense colors, a polarizer is key. By taming the light headed toward your camera, it both deepens hues and controls and tones down reflections. Rotate it, and watch skies lighten and darken or surface reflections come and go. Without a polarizer, the main picture on this page would have been a washed-out, run-of-the mill landscape. But under the filter's influence, the clouds provide a bright, three-dimensional counterpoint to the deep blue behind them, mirroring the snow-covered trees below. When you're shooting a reflective surface, but you want to see what's behind it, a polarizer serves you equally well. In this photo, the window washers are the obvious subject. Without having used a polarizing filter, the photographer would have captured the distracting reflections of billboards on nearby buildings. Instead, you can see right through the glass on which the washers stand.
The 60mm Macro Lens
For tremendous versatility in a single focal length, nothing beats a fast (f/2.8 or faster) 60mm macro lens, especially when you use it on a DSLR with an APS-C-sized sensor. It's tops for both fascinating close-ups and flattering portraits. A macro lens is a must to get in tight on a small object. And if your subject is round (like these cherries), a 60mm can help bring out the shape in ways that longer macros, which flatten the scene, cannot. Even better? Its typical close-focusing distance of 7-9 inches lets you adjust your subject while your eye remains glued to the viewfinder. But with portraits, you want to be farther away. The one here succeeds in part because the photographer's 60mm macro lens, used on her Nikon D200, scaled up to a 90mm equivalent-just about perfect for people pictures.
A Neutral-Density Filter
This one from B+W (from $24, street, depending on size; www.schneideroptics.com) cuts the amount of light that hits your sensor, so you can slow shutter speed to capture motion blur in the midday sun. Or set wider apertures for less depth of field than would be possible with the lens alone.
A Hard Case
Such as Pelican's 1560 (starting at $208, street; www.pelican.com) protects your gear on the road. At your destination, stand on it for higher vantage points or use it as a perch for your subject.
Monopod
Some swear by monopods for stability without the weight and bulk of a tripod. Great when you're on a trek, but what if you need it to stand alone? Manfrotto's 682B Self Standing monopod has retractable legs that transform it into a tripod ($110, street; www.manfrotto.com).
Tripod
Most tripods put you at eye level, but Induro's C414 light carbon-fiber 'pod ($670, street;www.indurogear.com) doubles your perspective. Splay out the legs to work at ground level, or, because it's light, hoist it aloft to shoot over a crowd. Triple duty!