How to score an awesome garage sale camera
Enter a world full of awesome treasures (and total junk).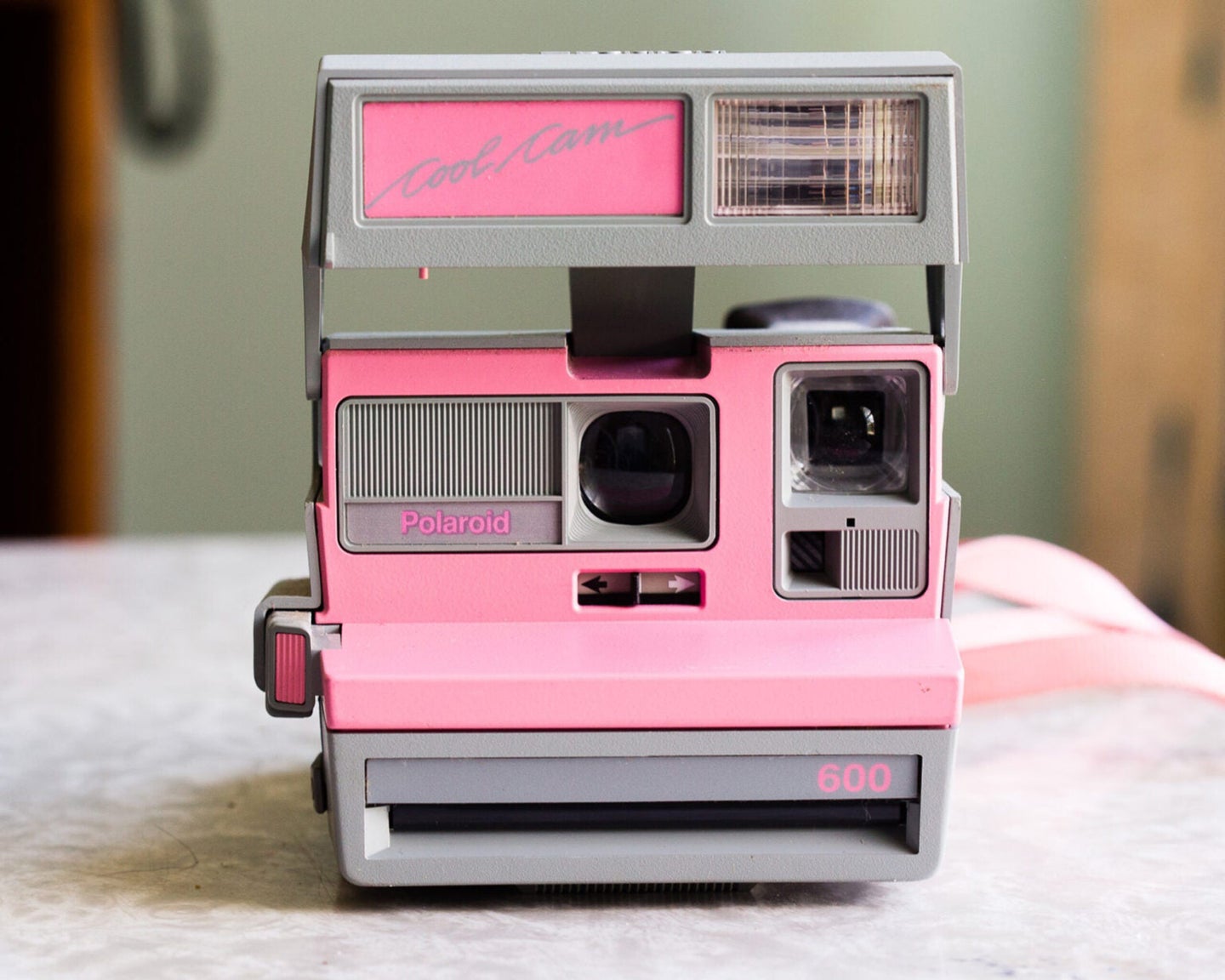 We may earn revenue from the products available on this page and participate in affiliate programs. Learn more ›
This post on garage sale cameras has been updated. It was originally published on May 17, 2016.
As you walk through a local garage sale, your eyes bounce from a pile of ugly jackets to a bin full of well-worn romance novels, to a toaster oven that's missing a knob. Then, you get a little shot of adrenaline as you notice the brightly-colored pattern of a vintage camera strap sticking out of a leather camera case. Hunting for a quality garage sale camera can be tremendous fun, but there are some traps to avoid and techniques to use to maximize your weekend outings.
Know your motivation for looking
There are several different reasons people enjoy hunting for old cameras, but knowing your motivation can help you make smart purchases.
If you're buying purely to resell cameras at a profit, it's important to try and remove the emotion from the game because it will ultimately cut into your profits.
If you're buying gear you actually want to use, you want to make sure you're getting stuff that's in working order or is at least broken in a way that makes you still want to use it. Sure, that old compact might be cool, but remember that it will cost you money to feed it film.
If you're purely buying for collecting purposes, make sure it's something you're actually going to display or enjoy. If you're just planning to toss it in a drawer at home, it might be better off waiting for someone to come by who might actually want to use it.
Make a list of what you have & what you want
Related: 10 alternatives to high-priced film cameras
It's easy to get tempted by almost any garage sale camera, but once you're over the initial thrill, it's time to think logically. Knowing what you have at home will prevent you from spending your cash on a camera you already have a bunch of (I'm looking at you, Canon AE-1).
Keeping a list of wants on your phone along with the prices you're willing to spend will help prevent regrettable purchases that can sometimes result from over-excitement or getting wrapped up in the bargaining process. I have even shared my want list with a couple of friends who love garage sales but don't care about cameras, so they can keep an eye out for me.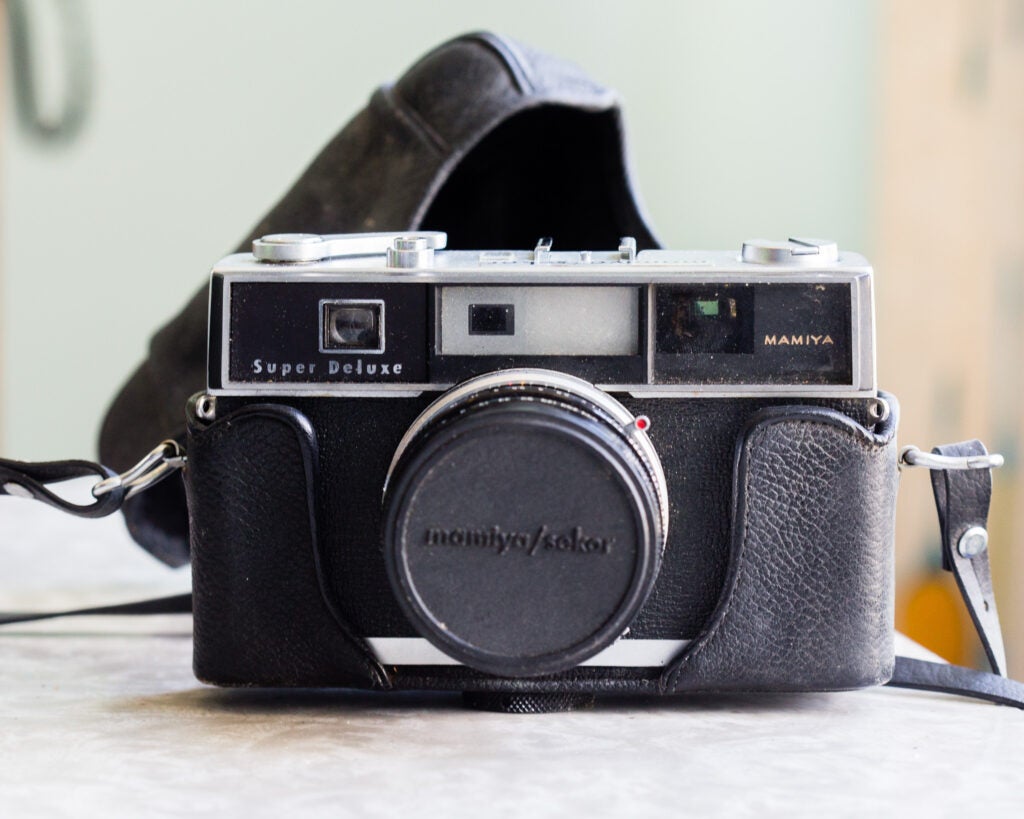 Do your homework
Driving or wandering aimlessly around your neighborhood and surrounding areas looking for sales can be a fun way to spend a morning, but it's an inefficient way to find the true treasures. Using resources like the Craigslist Garage Sales section, and even the local paper on Thursday and Friday night will let you know where you should start.
Obviously, if a listing explicitly mentions photography gear, that might be a good place to go first, but I also like looking for neighborhood sales or community sales held at local churches, schools, or firehouses. It's always good when you can see stuff from a bunch of different households in a short amount of time.
Go early, but not too early
Many garage sales start on Friday, which is tough if you work a typical 9-5 schedule. However, even if you go out on Saturday, it can pay to show up right around start time, especially if you already know there will be camera stuff from the listing. You don't want to show up just in time to watch some other person paying for an item on your want list.
Arriving too early can also be a problem, though. "Early birds" as they're known in the garage sale world can annoy people who are still trying to set things up. You might find it hard to bargain or even that you're turned away full stop if you show up too early. Aim for the start time and use your judgment about whether or not the person seems ready to sell.
Bring more cash than you think you might need
It's easier than ever to transfer money digitally, but garage sales still remain a cash business. If you find something really good, you don't want to have to pass on it or beg the person to hold it while you run to the ATM for more money. The tricky bit involves not spending the cash just because you have it. I set aside a little money specifically for the purpose of buying garage sale camera gear. It actually sounds a little silly when I explicitly type it like that, but it helps keep me from siphoning off that money to things like morning coffees or ill-advised lunch purchases.
Bring a few batteries & lens cloths with you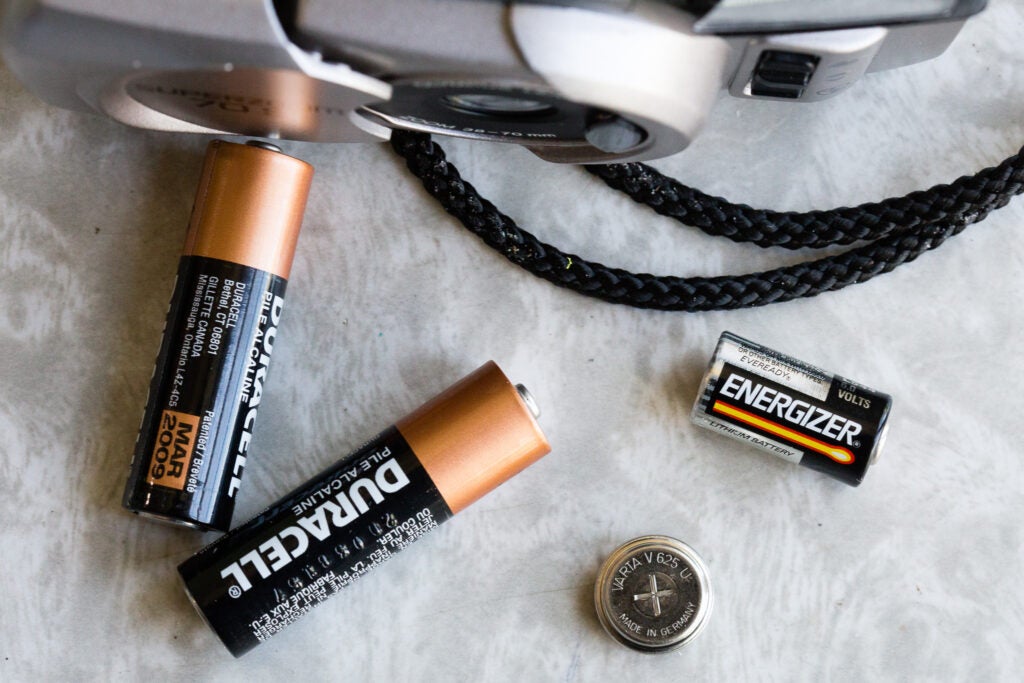 Related: Everything you need to know to get started with Super 8 film
Whether or not a camera is in working order can have a serious effect on its value, so bringing a small collection of batteries to check things like built-in light meters can make your purchases less of a gamble.
I typically bring a small battery assortment including some AAs and common batteries that power old film SLRs. At least that way you can see if the meter works or fire up a compact camera before putting down your money for it.
The lens cloths are there so you can check and see whether the glass is just a little grimy or if you're dealing with mold, which is much harder to deal with. If you clean things up too much, though, they will look nicer to the person selling it, and it can be harder to bargain.
Use your smartphone to your advantage
If you see something that looks cool, but you're not sure about it, the little magical rectangle in your pocket can work wonders. A quick eBay search or a trip to KEH.com will give you an idea of what it might be worth, but you might also want some historical context. Sites like Camerapedia can be very helpful in that regard. A quick search might save you from a bad purchase or help you avoid missing a great pickup.
Don't be afraid to bargain
Not everyone loves to bicker about prices, but you can almost always get a better deal if you're willing to haggle a little. Everyone has their own techniques, but I try to be respectful with my offers and not go with low-ball numbers. That can just make the seller mad and insulted. It also just seems disrespectful to me.
Sometimes you can get a better deal if you're buying a few items, so if there's something you're on the fence about, you might be able to get it thrown into your other purchase for an attractive price.
Even if you hate bargaining, it's worth giving it a shot. It will almost always stretch the buying power of your budget and it's good practice for bargaining with clients in the real world.
Don't be afraid to ask if they have more camera stuff they're looking to sell
Sometimes people underestimate the appeal of old camera stuff or they have more gear stashed away that they had forgotten about. I once bought a $5 Mamiya Super Deluxe rangefinder (that didn't work, sadly), but when I asked the person in charge of the sale if he had any more camera stuff, I ended up walking away with a Nikon F100 for $30. Most people say "no," but I have never had anyone get upset with me for asking.
Be realistic about what you're going to find
It's great to daydream about finding a bag stuffed full of old Leica bodies and lenses for $10, but it's very unlikely that's going to happen. Most of the time you're going to find some old Polaroid cameras, and some beat up SLRs. You'll also probably find a bunch of old compact film cameras that weren't very good even when they were new. It's not a guarantee that you're going to find awesome stuff, so try to enjoy the process along the way.