How to create striking abstract architectural photography
Hasselblad Master, Swee Oh, shares tips to make the most out of your next shoot.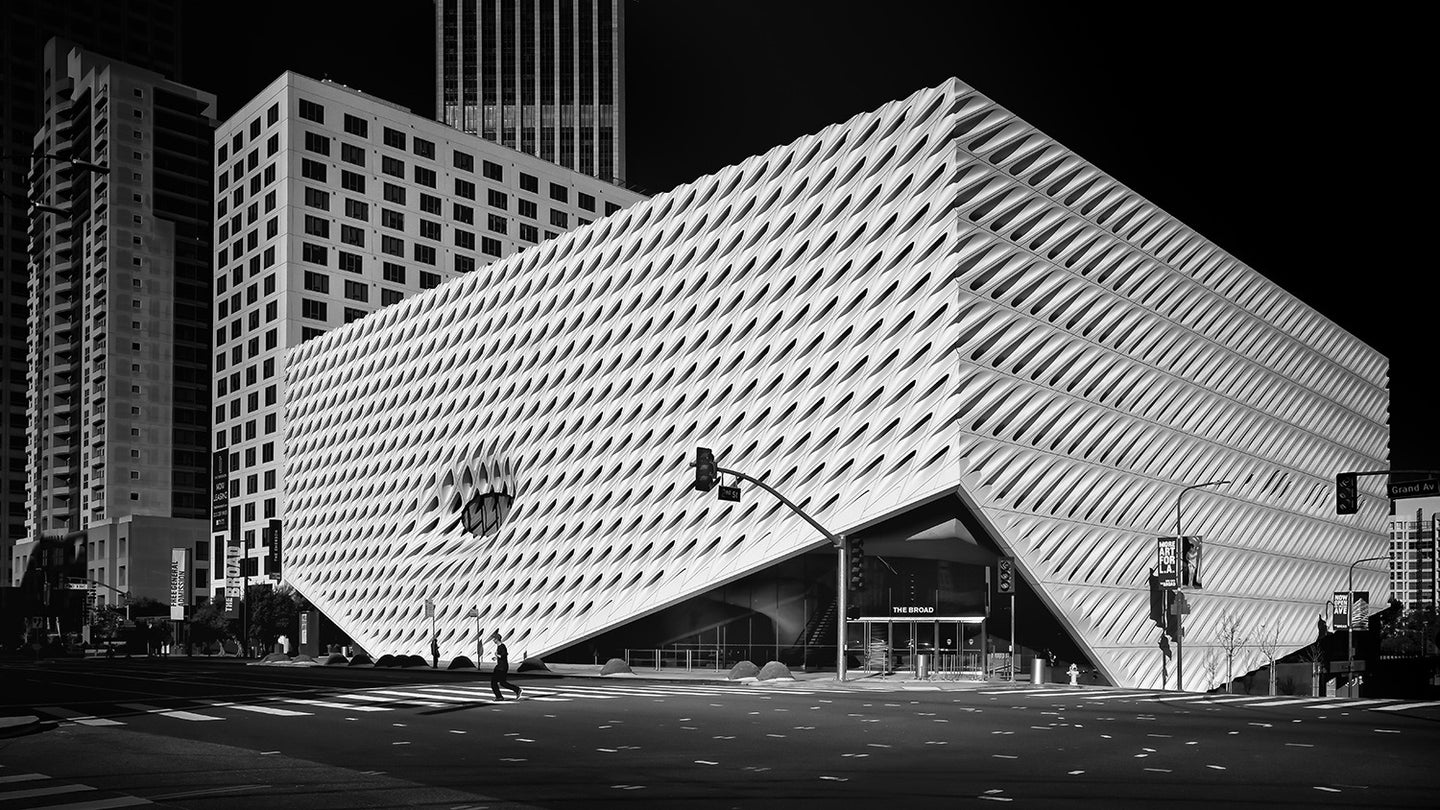 If you are a photographer living in an urban area, it's hard not to be drawn in by the structures that surround you. Interesting architecture makes for a fine subject too: it doesn't move, it can look wildly different depending on the time of day, and there are plenty of tiny details hidden within that might be missed by the average passerby.
Hasselblad Master photographer, Swee Oh, is no stranger to looking for those details. Oh, who is currently based in San Francisco, studied architecture in school and specialized in commercial building design. She began dabbling in photography in 2011 with the help of a Google+ Create Community. In the early days she was shooting a bit of everything, but says that once she discovered the work of two black and white architecture photographers—Joel Tjintjelaar and Julia Anna Gospodarou—she had a lightbulb moment that helped her find her vision.
Since then Oh has photographed structures across the United States and Asia. Her images of the Seri Wawsan Bridge in her home-country of Malaysia earned her a prestigious Hasselblad Master award in 2016.
Oh has a knack for finding abstractions within a single structure. Her images never come across as a straight building, by dialing into certain details of the form she shows her viewers something more complex and interesting.
"It's the shapes and the structure that call out to me," she says. "I look at light, I look at shapes, the negative space and the positive space. When I see it I just kind of know it."
These are the elements that inspired Oh to select The Broad Museum in Los Angeles as her subject for the Hasselblad Masters book. It was also her first time shooting with the H5D medium format camera—so picking a location that was relatively close to home, just in case she needed to go back, was important to her. We caught up with Oh about her experience photographing The Broad and grabbed some tips for photographers looking to breath creativity into their architecture portfolio.
Don't rush
Oh spent three days at The Broad, and she didn't expect to get anything usable from her first day out.
"I spent one full day just studying the light from morning to night, the shadows and the texture on the veil changes throughout the day," she says. "That first day was just looking at the light, testing the shots and getting used to the camera."
The test shots she gathered from her first day on the ground helped her determine the times of day when the building looked most interesting. On her second day she started early and says she photographed throughout the afternoon.
Be mindful of your highlights
One of the challenges in shooting The Broad is that it is completely white. Oh says she was hoping that during her three days of shooting she'd get some cloud coverage to make the contrast between building and sky less intense and also avoid blowing out her highlights. Unfortunately those clouds never came, so she changed her shooting approach.
"The only time that we didn't shoot was around noon, because the light was directly above and it was just too harsh," she says.
Pay attention to the details
"I'm looking at the abstract sides of the building," she says. "I don't see the building as a whole, I tend to look at pieces of the building. If the building has a colony of columns, those leading lines will call out to me."
Oh is looking out for all of the individual shapes and how the negative and positive space interact to make up the larger structure.
Add a human element to the frame
"A human element is good to show the scale of the architecture," she says. "It's not the main focus, because I don't want it to overpower the texture or the perspective of the building."
Change your perspective
During her first day of scouting Oh decided that it was important to get an aerial perspective of the museum. The Broad is surrounded by many taller buildings and Oh thought the shot would add an additional dimension to her series. She approached security from a few of the taller buildings that surrounded it and after a few rejections found a residential property that was willing to give her access to shoot The Broad from above.
"We were very lucky that they let us go up there and shoot," she says.
It's also a good reminder that it never ever hurts to ask.
Related: Hurricanes destroy beachside homes, but not this one