The Hasselblad Mirrorless Digital Camera: X1D
Hasselblad's X1D makes a digital mirrorless camera system a reality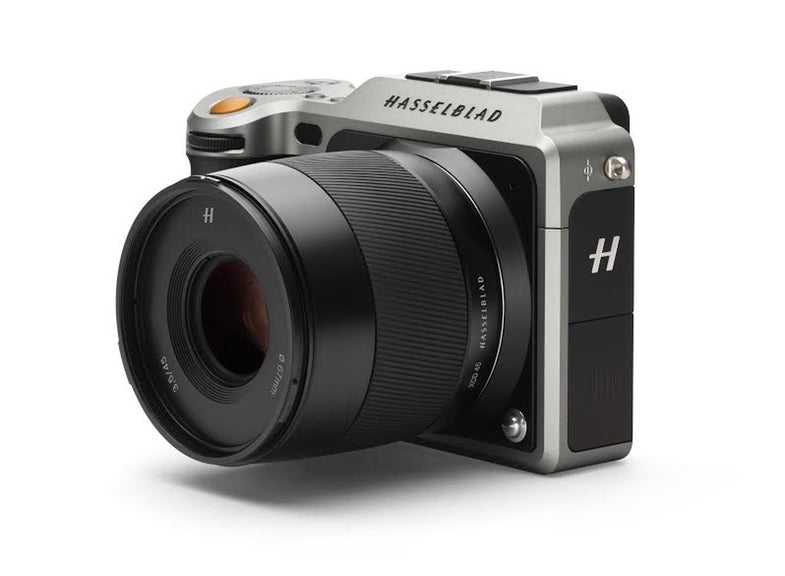 We may earn revenue from the products available on this page and participate in affiliate programs. Learn more ›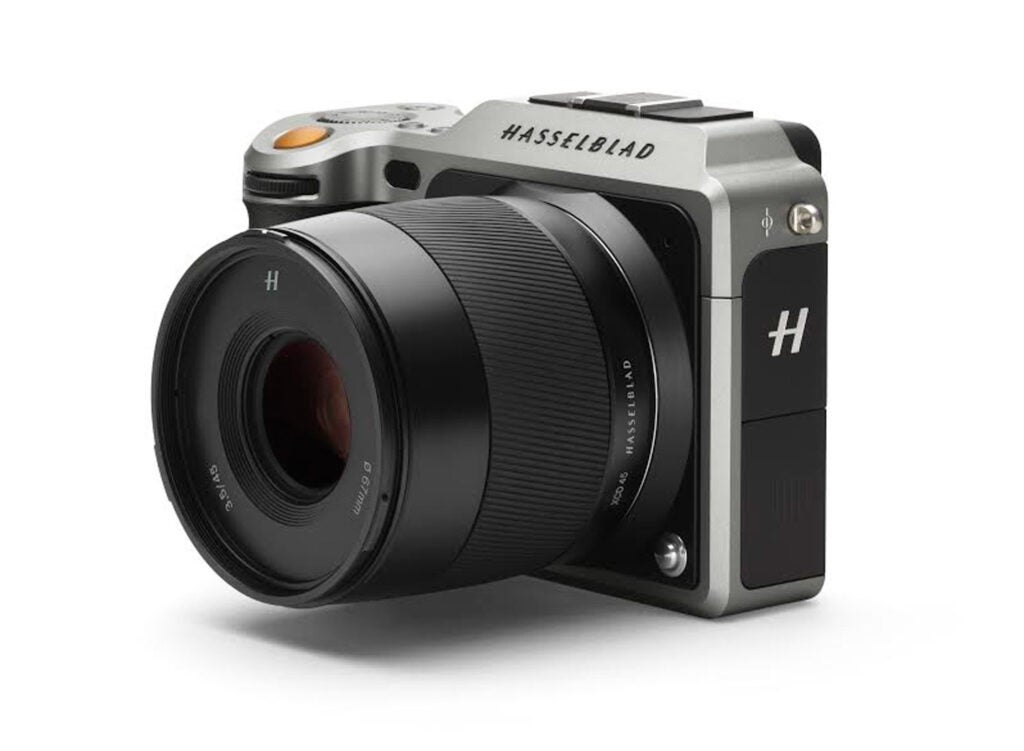 For years, there have been rumors floating around about a digital mirrorless medium-format camera system from a wide variety of camera companies. It turns out Hasselblad is the first company to actually make it happen with its new X1D.
The X1D camera looks radically different from the typical Hasselblad system camera such as the H6D, checking in at less than half the weight, at 725 grams or 1.6 pounds, and flattening out the body design considerably. Inside, however, it uses a very familiar 50-megapixel medium-format CMOS sensor, which you'd expect in a high-end model. Hasselblad claims 14 stops of dynamic range and an ISO range 100 of 25,600. While that's not quite the ISO range you'd get from a high-end DSLR, it's leaps and bounds beyond what the CCD-equipped medium-format cameras could achieve before the CMOS sensor came along.
The camera uses a mount compatible with new XCD lenses, each of which has an integral central shutter that enables the flash sync all the way up to the fastest shutter speed of 1/2000th of a second. Hasselblad announced a 45mm f/3.5 and 90mm f/3.2 XCD for launch. Hasselblad's H System lenses are also compatible, but they do require an adapter to make up for the lack of mirror box in the smaller X1D.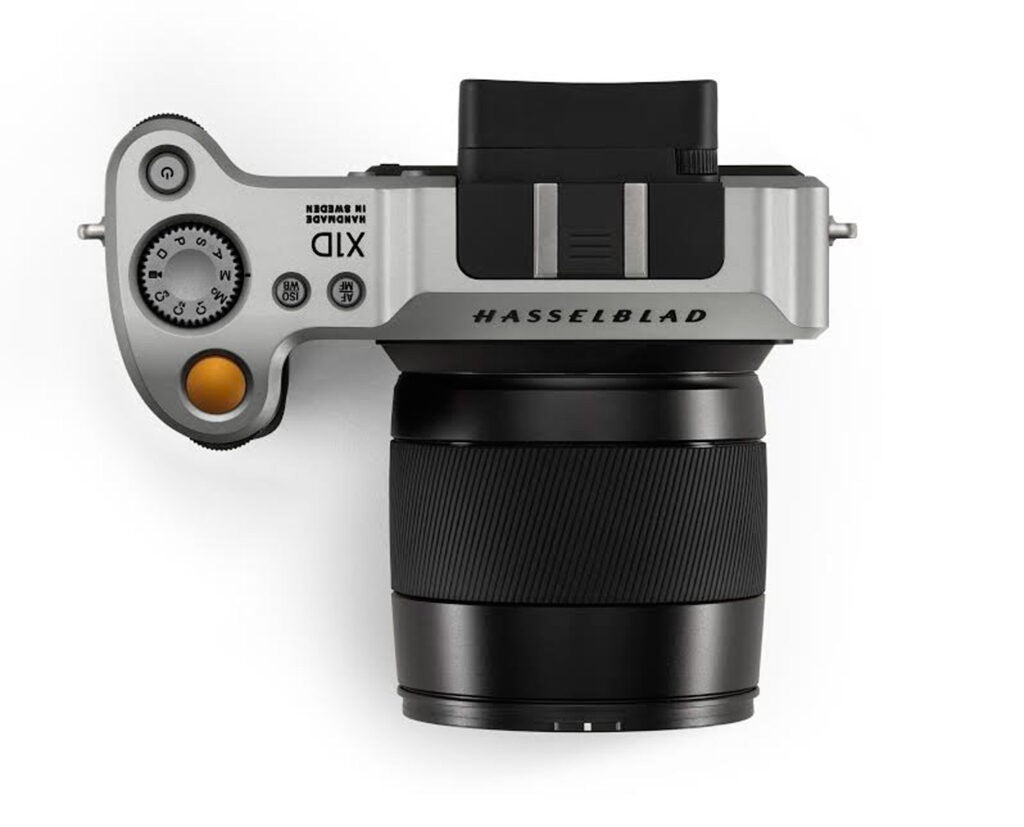 The viewfinder is—as you'd expect from a mirrorless camera—electronic; it has XGA resolution. That's supplemented with a touchscreen display on the back of the camera.
The X1D mirrorless camera has dual SD card slots for storing images, as well as a USB 3.0 Type-C connector, Mini HDMI, and Audio in/out to facilitate the 1080p video capture.
The X1D, from its specs, offers pretty much everything you expect out of a medium-format DSLR crammed into a smaller mirrorless interchangeable-lens compact body. And Hasselblad has given it all the weather and dust resistance you'd expect, so it seems as though the company expects this to be a camera that people will use when traveling.
The Hasselblad X1D will be available in the U.S. for $8,995, body only, which is still more expensive than even the highest-level 35mm DSLR from Canon or Nikon and even more than Ricoh's medium-format DSLR, the Pentax 645Z.
But it's way less pricey than the 50-megapixel version of Hasselblad's H6D, which commands a cool $25,995 at retail right now. That's a big gap when you consider how similar the spec sheets are between the two cameras. Of course, you don't get the removable back or the native H-series mount, but even still, the two are far apart in terms of budget.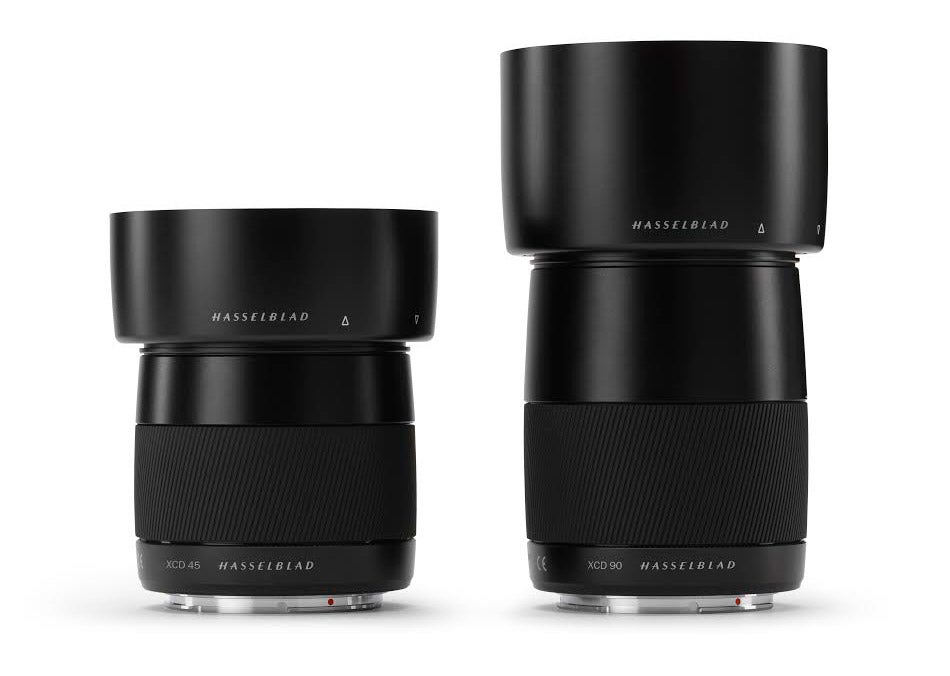 The lenses add considerable cost to the system, with the XCD 45mm f/3.5 checking in a $2,295 and the 90mm f/3.2 lens asking $2,695.
In a lot of ways, the camera format reminds me of the recent Leica SL system, which embraces its chunky nature and high-end market placement. The Hasselblad obviously wins out in terms of sensor size, but the Leica SL has quite a few more natively compatible lenses since it includes all of its T-mount lineup.
In terms of medium-format competition, the comparison is immediately drawn to the plucky Pentax 645Z, which is decidedly bigger since it's a traditional SLR, but checks in at $2,000 less and has a distinct advantage in terms of native lenses that are already on the market.
We're very curious to get our hands on the new mirrorless camera and see how it handles. For years now, people have envisioned a digital medium-format option along the lines of the old Mamiya 7 or the rangefinder-style medium-format film cameras made by Fujifilm. This could be the first real step in that direction.