GoPro Hero5 Black Action Camera Has A 2-Inch Touch Display And Voice Command
There's also a new version of the smaller GoPro Session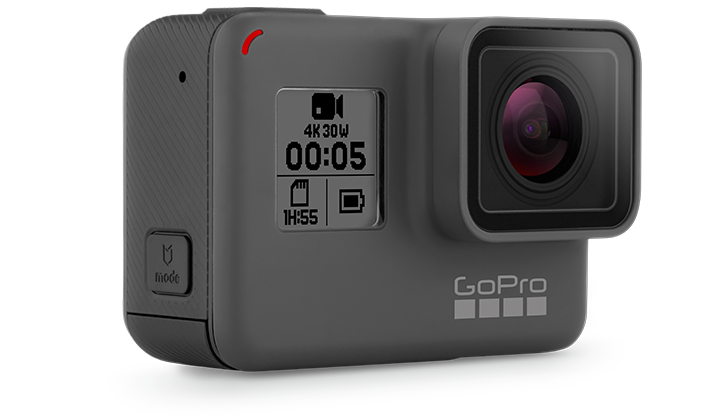 It has been a while since the mighty GoPro action camera got a full overhaul, but the GoPro Hero5 looks a lot different than the Hero4 that came before it. It also brings a whole bunch of new features that we're getting to see for the first time here at Photokina 2016.
The most obvious change its he switch up in design. The back of the camera now has a 2-inch touchscreen display for composing and reviewing shots, as well as manipulating the settings. GoPro has also ditched the need for the clear plastic case as the camera itself is now completely waterproof up to 33-feet on its own.
Outside of the screen, all the operations can now be handled with a single button since the front button is no longer needed. In order to augment the controls, GoPro has also added voice control, soy can yell things like, "GoPro take a picture," and it will listen to you. That's very handy for a lot of situations like when you're playing a sport that requires your hands or you want to put the camera close to you, but not on your body.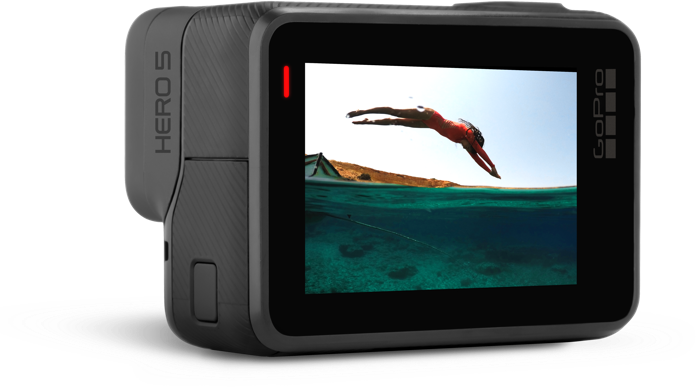 The new HD Hero5 Black has built-in GPS, which is a big improvement, and the company claims to have greatly increased the image stabilization technology that's built-in, which is certainly always a welcome improvement.
In terms of pure numbers, there aren't a lot of changes to report, with 4K at 30 fps still the top of the video resolution heap, but I am expecting some video image quality upgrades. In terms of still photos, you still get 12-megapixel images, but now it offers raw files as well as JPEGs, which is great.
I'm very much looking forward to trying out the new HD Hero5 as I've used just about every version of the GoPro so far and I have to imagine a screen on the high-end camera (lower models like the Silver have had it in the past) will be a big deal.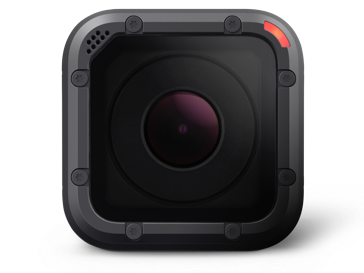 In addition to the HD Hero5, GoPro also has a new version of the Hero 5 Session, which is much more compact than the full-sized HD Hero5 Black. It doesn't do raw capture and you get slightly lower resolution stills (and there's obviously no screen), but you do get many of the same features in a tiny package.