Online Photo Storage: Reinvented by Google
Online photo storage becomes even easier thanks to Google Photo's unlimited storage and impressive search features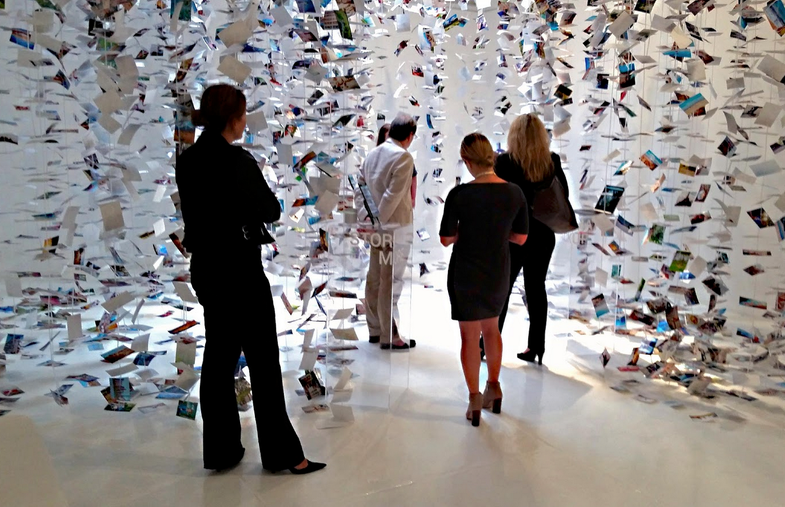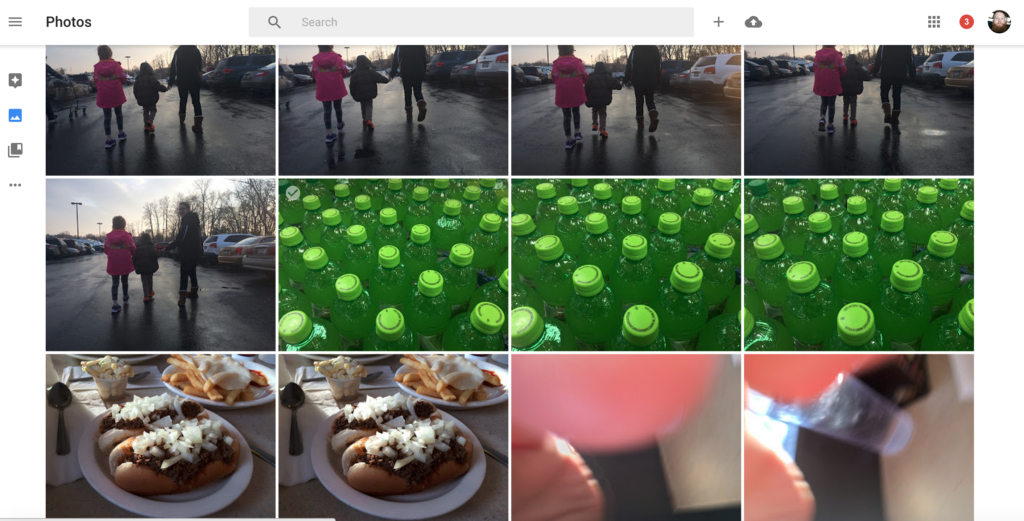 As Stan Horaczek reported here last week, the newly configured online photo storage service Google Photos is a mash-up of Google+ and Picassa, with a dollop of drastically-enhanced search capabilities thrown in.  We have had some time to use the service and got a guided look at it from Google reps. Here are some things that have stood out so far.
The cloud-based image back-up and organizer offers free unlimited and automated backup of still files up to 16mp in size and video clips up to 1080p.  It accepts larger files, and Google Photos automatically downsizes them to 16mp. (This is a time-saving feature.  Some cloud hosts simply reject larger files, forcing photographers to do the resizing.)  Once they're uploaded, you can view and edit the files across most of your digital devices.  Delete a file from your smartphone, and you're given the option of deleting it from all other devices as well.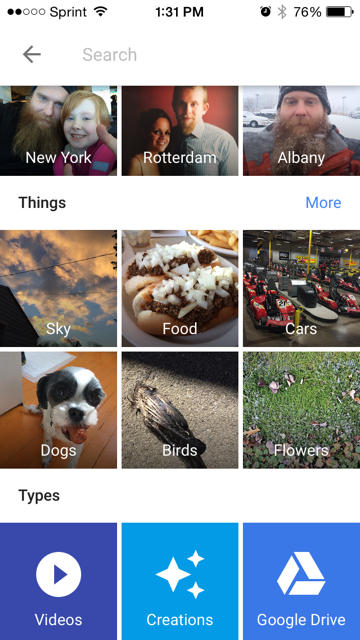 Yup, Google compresses the uploaded files, but claims there's no visible difference between uncompressed and compressed images, even at  large magnifications. In 14×17 prints from the compressed files, we saw plenty of detail and no artifacts; color and contrast were weak for our tastes, however.
If you'd like to upload larger, uncompressed files, select Google's "original" upload option; storage fees will kick in when your collection tops 15 gigabytes, but they will gladly sell you more. The online photo storage service's image organizing and editing features are standard.  Google offers no tagging, but provides searchable captioning. Cropping, saturation, contrast, exposure, filters, and other editing options are built in.  The Auto option was somewhat underwhelming in the few images that we processed, but it's not often an auto-fix method impresses us.
Google Photos' barebones interface can feel overly basic, but offers a number of unusual and welcome features for an online photo storage service. Auto backup works as you would expect, automatically drawing all newly captured images from cameras, memory cards, and linked devices up into the cloud. No internet connection is required for viewing most files. A new twist is auto delete. If Google senses that you haven't viewed a set of old, but already backed-up images, as memory fills, it will offer to delete them from the device.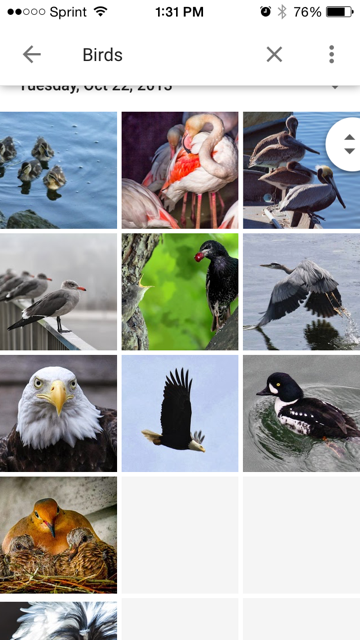 After uploading, it can take up to 24 hours for Google to process a set of images, depending on their resolution and number.  When that's finished, several promising new ways to search, organize and share open up.  You can search by faces, places, and things, for example, with no tagging, id'ing, or even GPS data required.  Touch a portrait, for example, and Google's sophisticated face recognition algorithms quickly gather pictures of that person.  Google demonstrated a search that combed numerous unrelated images for pictures of a selected person.  Amazingly, face recognition was able to find pictures of that person in ages ranging from infancy through adulthood.
For place recognition, Google Photos relies on geo-tagging, but also on an inventory of thousands of street views from around the world, presumably gathered for Google Maps.  Search for "Madison Square Garden," for example, and, assuming you've shot there, pictures of that structure should populate your screen—very useful if you're searching for a portrait made there. No prior tagging required, and you can instantly share the collection across about a dozen social media sites.
In addition to faces and places, you can perform searches for things: birds, dogs or food, for example.  You can also go granular by searching for a specific dog or bird species. Eagles, say.  Multiple search terms are also possible. If you're searching for a portrait of someone astride a horse in Albuquerque, for example, the terms "Albuquerque" and "horse" should find it.  As usual, these capabilities should be taken with a grain of salt.  Searching for a particular face doesn't mean Google's technology will find all the pictures of that face or a particular shot you're looking for.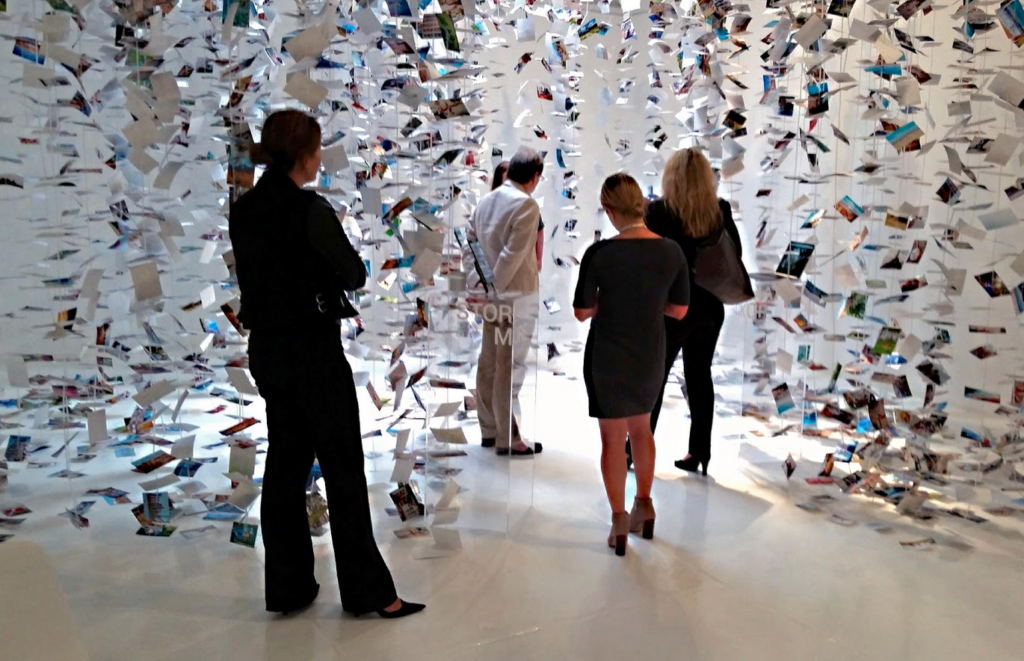 Google Photos' platform-and-device-agnostic sharing options are surprisingly creative for a tech-centric company like Google.  (If only the online photo storage service's bland UI was as creatively conceived.)  Share by simply swiping across a group of pictures.  Then have the app create a link to Google Photos that you can broadcast via email.  Almost any browser will display the linked photos, and if your recipients have the Google Photos app, with permission, they can download the original files, too.
For creatively sharing pictures, Google Photos provides a feature dubbed "Photo Assistant." It can take a set of selected images and present them as an album, a collage, or a slide show—including video clips—with transitions and background music.  If you've photographed a sequence of images, the Photo Assistant can recognize this and group the stills into an animated Gif.
These options are extensively user-editable…and they're free.  Also to remember:  Despite what's been reported elsewhere, the site's TOS don't allow the tech giant to use or share uploaded photos.
So, with its online photo storage service, Google is hoping to do for cloud storage what it did for search engines and e-mail clients.  Time will tell, but it's off to an impressive start.
Download the app: iTunes Store or Google Play