Flickr Responds To Complaints About Offensive Auto-Tags
The auto-tagging system has outraged some Flickr users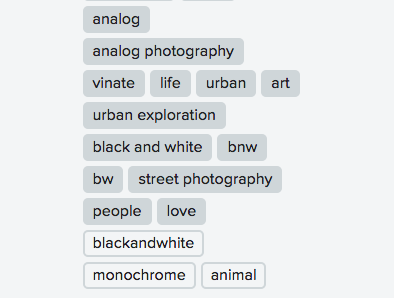 Flickr is currently facing a slew of complaints from upset users after its beta auto-tagging system mislabeled sensitive images. The recently implemented tagging system applied tags such as "animal" and "ape" to portraits of people, and "sport" and "jungle gym" to images taken of concentration camps.
The auto-tagging system was introduced by Flickr to help search functions and clarity, but since it's May 7 release the algorithm has made a number of offensive and awkward mistakes.
"We are aware of issues with inaccurate auto-tags on Flickr and are working on a fix. While we are very proud of this advanced image-recognition technology, we're the first to admit there will be mistakes and we are constantly working to improve the experience," a Flickr spokesperson said. "If you delete an incorrect tag, our algorithm learns from that mistake and will perform better in the future. The tagging process is completely automated – no human will ever view your photos to tag them."
Flickr has already removed the "sport" tag from many concentration camp photos, and appears to have entirely removed the "ape" tag from the auto-tagging vocabulary.
The auto-tagging was clearly created with good intent, but it seems like this new algorithm needs a little more time until all the wrinkles are ironed out.
[Via: The Guardian]