The Sony A7 IV borrows features and tech from much pricier cameras
The new Sony A7 IV offers more resolution, improved autofocus, more image stabilization, and a heap of video upgrades.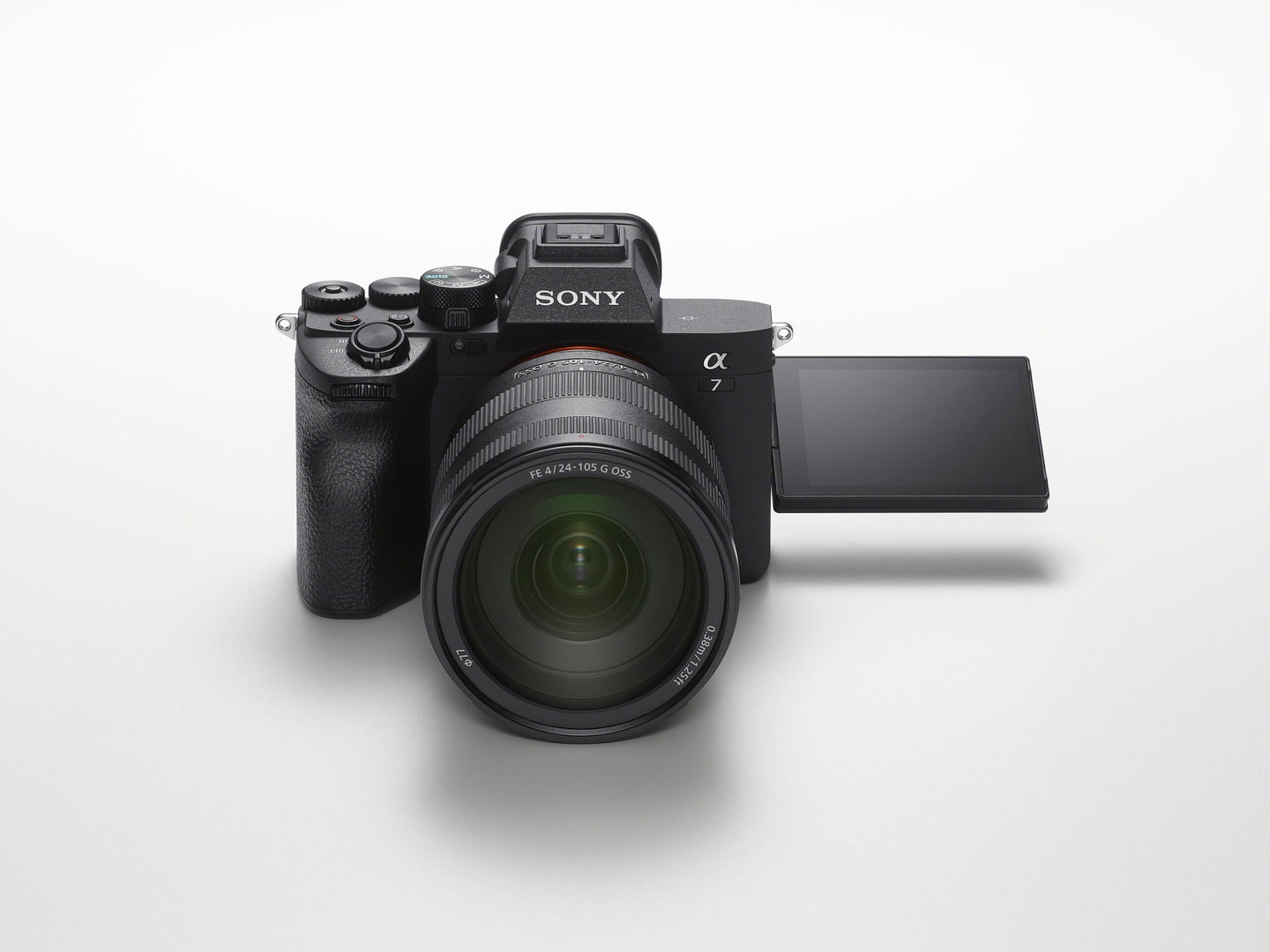 We may earn revenue from the products available on this page and participate in affiliate programs. Learn more ›
Pricy flagship cameras almost invariably get the fanciest new hardware and features before their budget-friendly counterparts. The question, then, is how quickly those bells and whistles will funnel down the line into cameras attainable for enthusiasts and not just die-hard pros. The new Sony A7 IV borrows a substantial amount of hardware and numerous features from more advanced models, including the video-centric A7S III and the do-everything flagship Sony A1. 
The aptly named Sony A7 IV (which is currently up for pre-order) follows the excellent A7 III, which debuted back in 2018. Sony has made some very notable upgrades to the base-model A7 during those three years and the resulting camera looks impressive, at least on paper. 
Sony A7 IV imaging hardware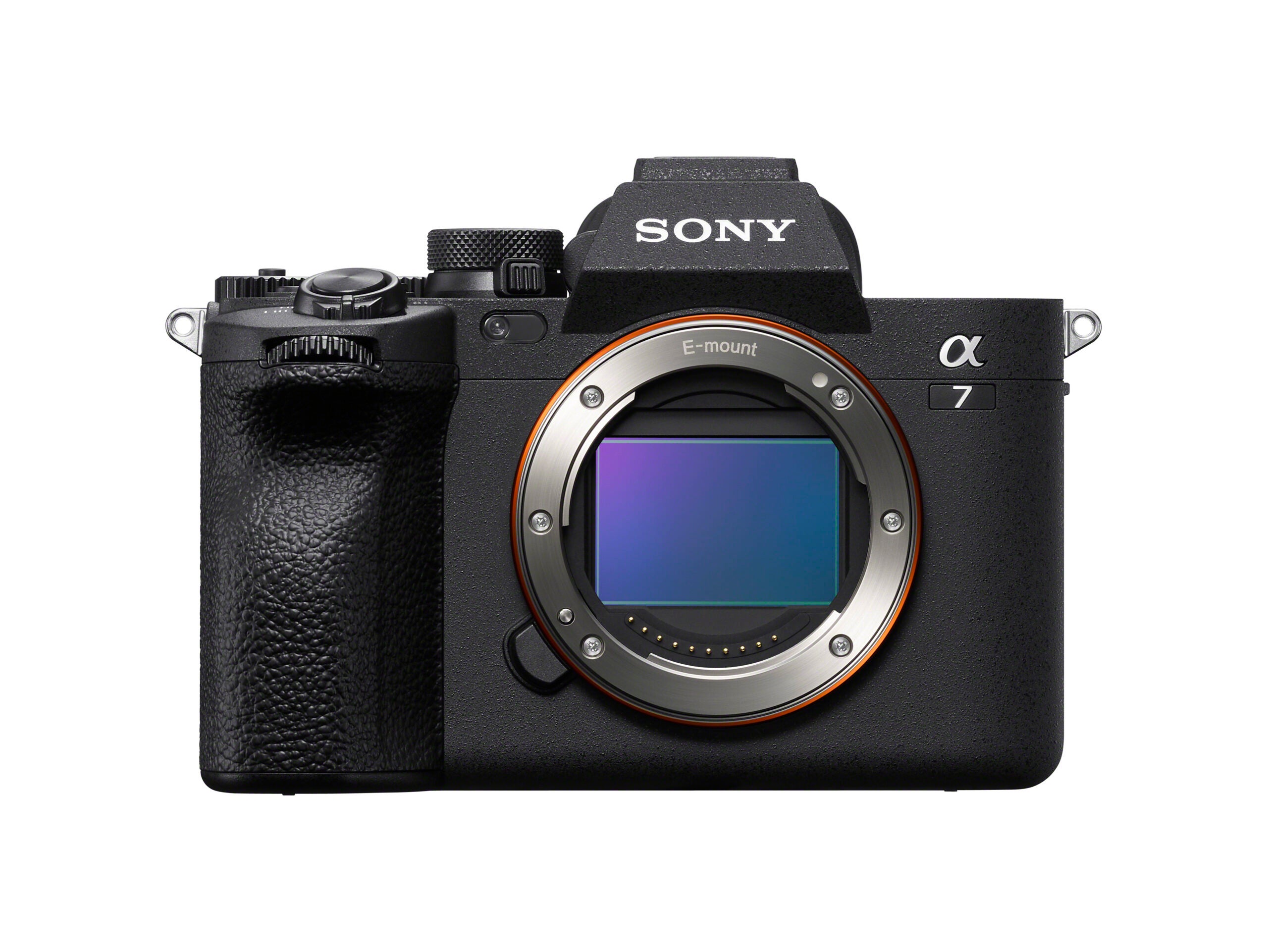 At its heart, the A7 IV keeps a 33-megapixel backside-illuminated sensor. That's a considerable jump from the 24.3-megapixel sensor in the A7 III and many of Sony's other cameras. The A7 IV also employs the most recent BIONZ XR image processor, which it borrows from the top-of-the-line A1 and the video-centric A7S III. That processor provides the power that enables many of the Sony A7 IV's most notable new features. 
That sensor and processor combination provides a native ISO range of 100 to 51,200, but it's also expandable one stop above and below those maximum numbers. The A7 III offered excellent low-light performance for its specs, and with considerably more processing power on-hand, we wouldn't expect anything different from this most recent model. 
Sony A7 IV autofocus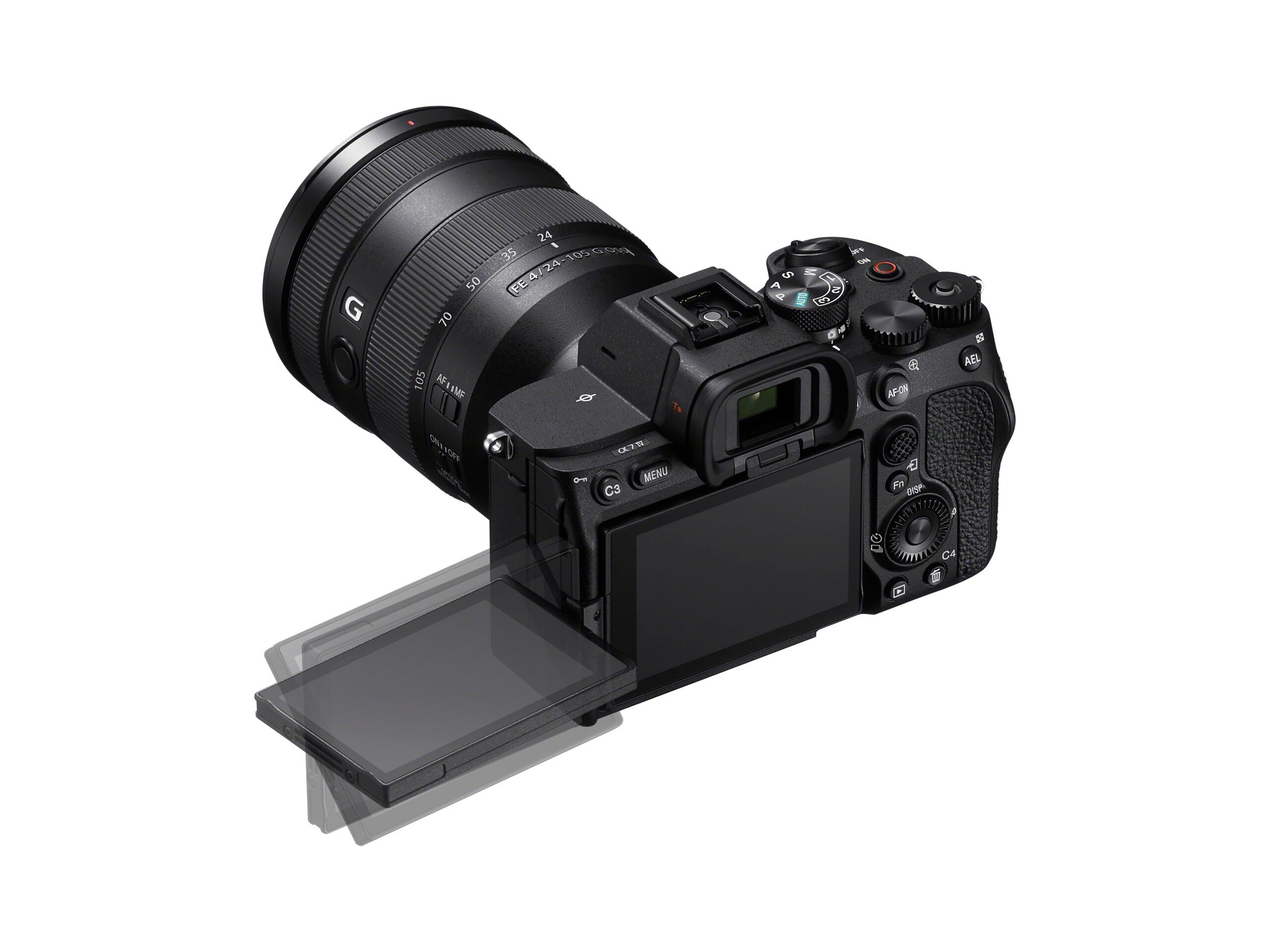 This is another area in which the A7 IV borrows tech from its more expensive Sony Alpha pals. The A7 IV offers 759 total AF points with 94 percent frame coverage, which matches the A1. The two cameras also share the same AF algorithms. The A1's ridiculously fast sensor readout will still give it a noticeable advantage when it comes to overall AF speed and performance, but this should be a big upgrade from the previous generation A7. 
The A7 III used Sony's lock-on AF system, where as the A7 IV steps up to the newer real-time tracking AF. This bump should make the A7 IV much better when it comes to tracking faces and other objects, even when they change direction and orientation or they go outside the frame completely. This comes in handy for photographers who shoot things like weddings or other movement-heavy activities and they don't want to have to constantly adjust the focus tracking. 
When it comes to tracking, the A7 IV can detect human eyes, but now it can also lock onto animals and birds as well. 
Upgraded memory card slots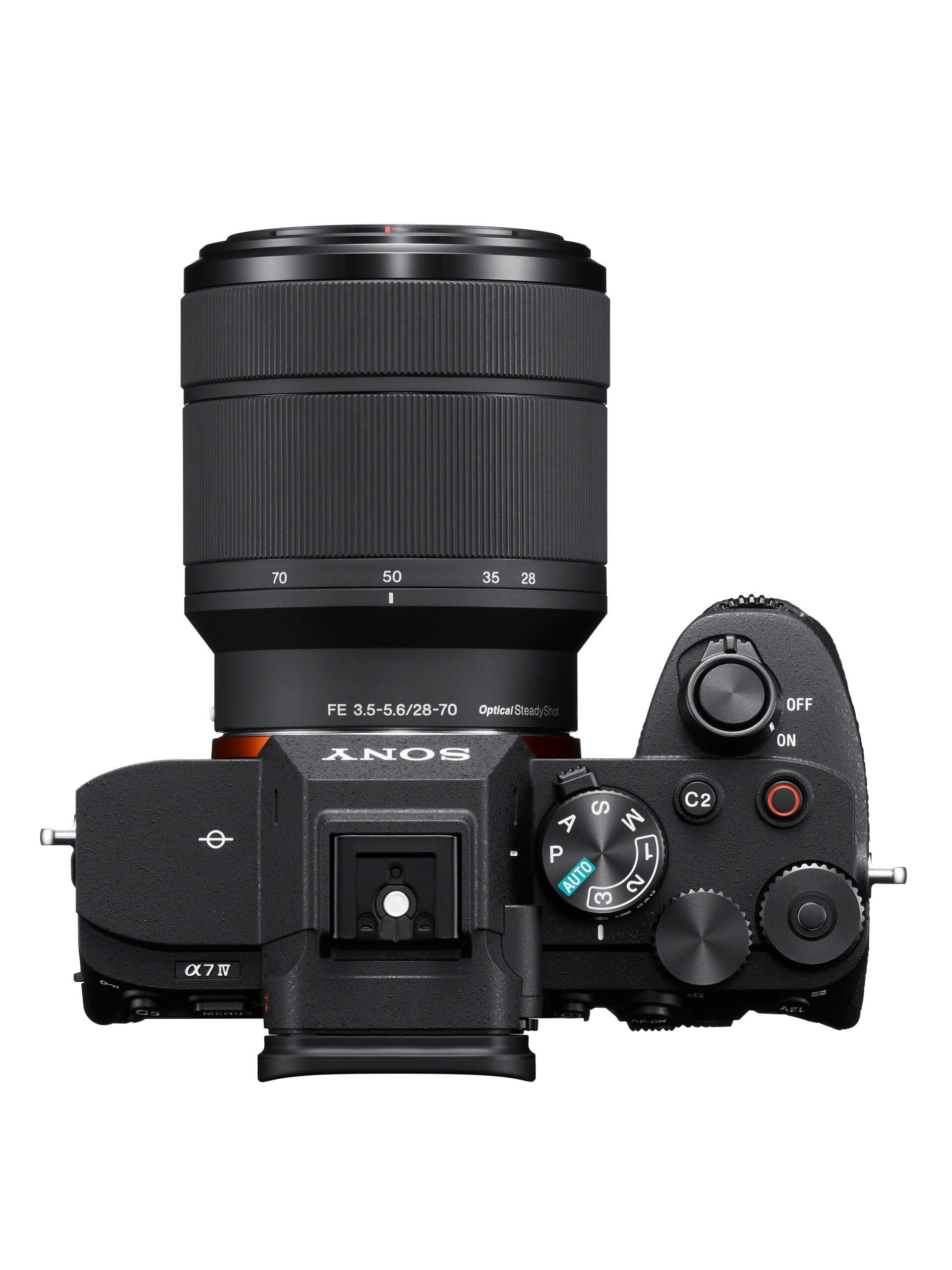 The A7 III had a pair of almost-matching SD card slots (only one of the pair supported UHS-II cards). The A7 IV upgrades its primary memory card slot to a CFexpress Type A spec for extremely burly transfer speeds. The other card slot is a familiar UHS-II SDXC/SDHC option. 
That fast storage along with the powerful new processing hardware keeps the A7 IV's maximum burst rate at 10 fps (mechanical or electronic shutter), but it can now shoot more than 800 raw+JPEG photos before it runs out of room on the buffer. That's 8 times what the A7 III offered. The A7 IV also parallel processes images, so it can immediately access menus, even if the camera is still recording images from your last burst. 
What about image stabilization?
Optical Steady Shot inside the A7 IV offers up to 5.5 stops of shake reduction with compatible lenses. This isn't a huge jump over the A7 III, but Sony says the mechanism is the same one found in the A1, so while the rating may not have jumped very much, overall performance should provide a noticeable real-world improvement. 
Shooting video on the A7 IV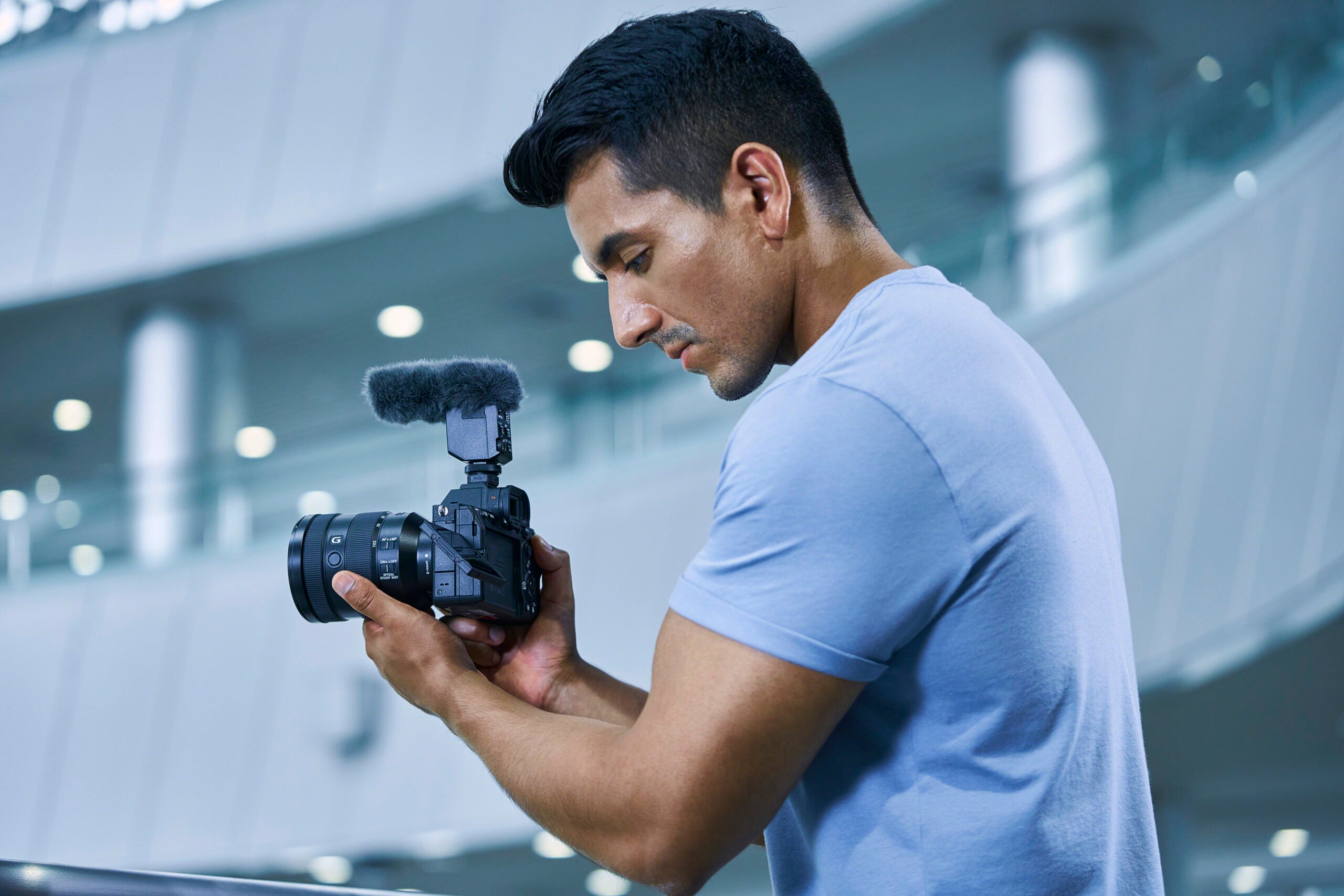 Sony fancies the A7 IV as a true hybrid camera that's capable of great stills and video in the same body. Sony has made some considerable improvements to this camera's video shooting capabilities. 
The A7 IV outputs 4K video at 24p and 30p by shooting oversampled 7K footage that covers the full width of the sensor. If you want to jump up to 4K 60p, the field of view crops down to what you'd get from a Super 35 camera. Despite the smaller sensor area, it's still oversampled at 4.6K. All of this gets a boost from the heat-management structure that's also found in the A7S III. It prevents the camera from overheating. You still can't shoot super high-res for hours, but it will keep things cool enough f
It appears as though Sony has drastically improved the autofocus features available during video mode. You now get access to real-time tracking, as well as eye tracking with AF engaged. As with stills, it can lock onto humans, animals, and birds as they move across the frame. 
The A7 IV can record in a litany of different formats, including S-Cinetone, which you'll find in Sony cinema cameras, as well as S-Log3. Using the latter, you can pull more than 15 stops of dynamic range out of the footage in post. 
Other video features
In addition to the nitty gritty features, Sony introduced a couple interesting features in the A7 IV. Breathing control helps prevent a phenomenon in which a lens's field of view changes as you focus. It primarily affects large-aperture lenses and it's way more noticeable when shooting video than it is with stills. In this mode, the camera actually received position information from the focusing element in the lens and automatically makes adjustments using Sony's Clear Image Zoom tech to compensate. It only works with a handful of first-party Sony lenses (including just about all of the G Master line), but won't work with any third-party lenses at the moment. 
A new mode switch underneath the typical mode dial allows shooters to quickly and easily swap between still and video modes. When you switch back and forth, the camera will remember all of the controls and settings you were using last time you were in that specific mode and revert to them. So, if you're trying to shoot stills and video with different settings and aesthetics, you can do so without having to make a ton of adjustments every time you switch. 
Sony A7 IV display and viewfinder
The A7 III's electronic viewfinder wasn't particularly impressive, but the A7 IV boasts a 3.68 million dot viewfinder with a refresh rate that runs between 60 and 120 fps. The rear screen now offers a more useful and familiar 3:2 aspect ratio and full rotation features to make it more valuable when shooting video or from weird angles. 
Who should buy the Sony A7 IV?
Sony says the A7 IV will start shipping in December 2021 for approximately $2,499 in the US. For an extra $200 on top of that price, the 28-70mm kit lens comes with it. 
That price puts it in direct competition with bodies like the Canon R6. It comes in more expensive than the Nikon Z6 II and the Panasonic S5, but they're in the same ballpark. 
At least on paper, the A7 IV has a lot to get excited about. With better autofocus and considerably more resolution, the A7 IV does a great job playing the catch-all role for the Alpha lineup. It can't match the speed or massive resolution you get from the A1, but it will save you $4,000, which is a big deal. 
We're looking forward to getting a hands-on review with the A7 IV once units become available.