New gear: The Panasonic Lumix Leica DV Vario-Summilux 25-50mm f/1.7 ASPH zoom lens promises fancy focusing
The Panasonic Lumix Leica DV Vario-Summilux 25-50mm f/1.7 ASPH is a solid companion to the 10-25mm f/1.7.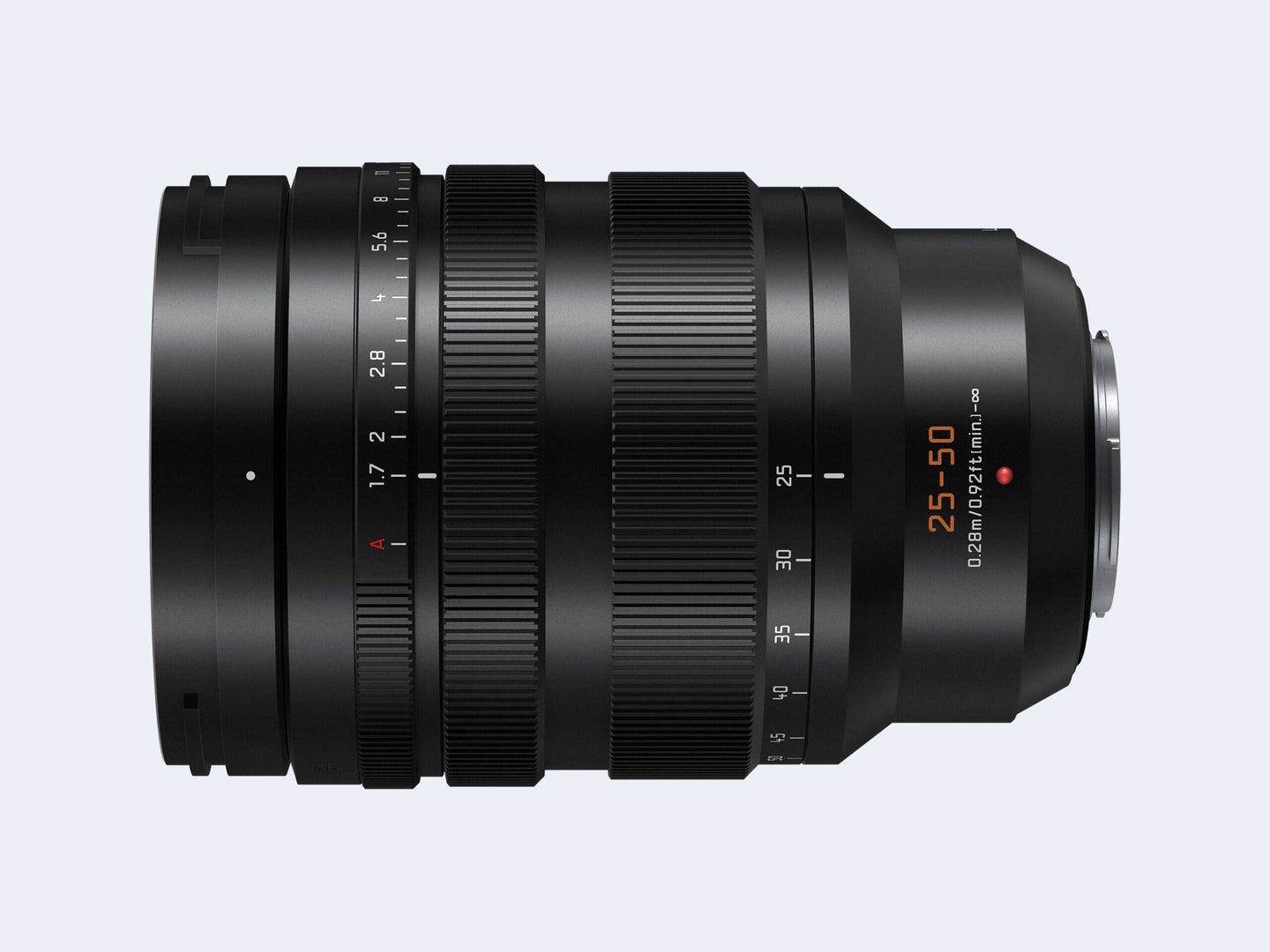 We may earn revenue from the products available on this page and participate in affiliate programs. Learn more ›
Back in 2019, Panasonic debuted the 10-25mm f/1.7 Micro Four Thirds zoom lens. Its super-fast maximum aperture generated a fair bit of excitement. Now, Panasonic has introduced a companion lens in the form of the Lumix Leica DV Vario-Summilux 25-50mm f/1.7 ASPH, which has some very notable upgrades to make it interesting for both still photography and video work.
Leica DV Vario-Summilux 25-50mm f/1.7 ASPH hardware
In order to achieve that fast aperture over the entire zoom range, Panasonic and Leica had to cram a lot of glass inside the barrel. It packs 16 elements into 11 groups. That includes three extra-low dispersion elements to fight aberration, as well as aspherical glass to combat distortion. 
In addition to the typical optical elements, this standard zoom also offers some clever improvements to help make it more reliable and consistent when shooting. For instance, it promises high levels of barycentric stability. That means the scene won't shift substantially as you move through the zoom range. This is also the case with the 10-25mm f/1.7 lens. 
Focus improvements
The company has also worked to minimize a phenomenon in which the image's field of view shifts during focusing. It's called breathing, and it's particularly distracting when you're trying to set up a carefully framed shot on a tripod or you're pulling focus during a video shoot.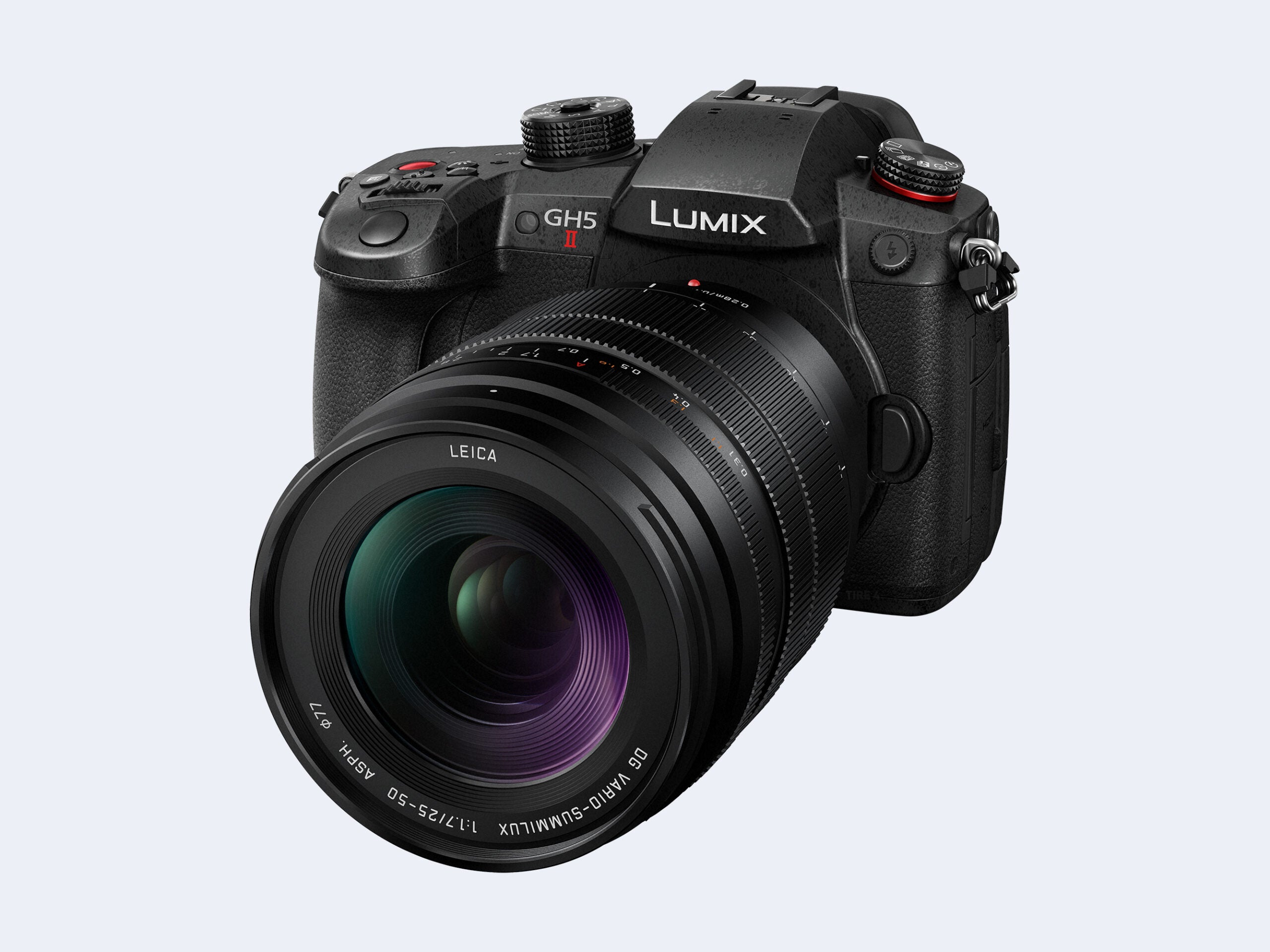 The built-in focus ring allows you to choose between linear and non-linear focusing. The choice comes in handy for hybrid still and motion shooters. Linear focusing creates a direct relationship between the focus ring and the actual focus distance. It's like the focusing you'd get from an old school lens using mechanical focus. Non-linear focusing allows the lens to make big focus jumps when the ring turns quickly, then slow down for fine adjustments when it's turned slowly. The former is typically useful in situations where you're carefully measuring focus or using a device like a follow focus to mark where your shot starts and where it ends. The latter is more convenient in most walk-around situations. 
When can you get the Leica DV Vario-summilux 25-50mm f/1.7 ASPH?
The new lens will start shipping at the end of August for a retail price of $1,799. That's the same price as its 10-25mm f/1.7 companion lens, which got excellent reviews. 
While full-frame mirrorless cameras have soaked up a lot of the attention from smaller sensor systems from Olympus and Panasonic, there's clearly still lots of life left in this space. 20-100mm f/1.7 coverage is a solid walk-around kit if you're not dead set on that full-frame sensor. You can pre-order the lens here.