New gear: KamLan 55mm f/1.4 for Canon RF, Nikon Z, Sony E-mounts
This new manual focus full-frame prime shouldn't break the bank.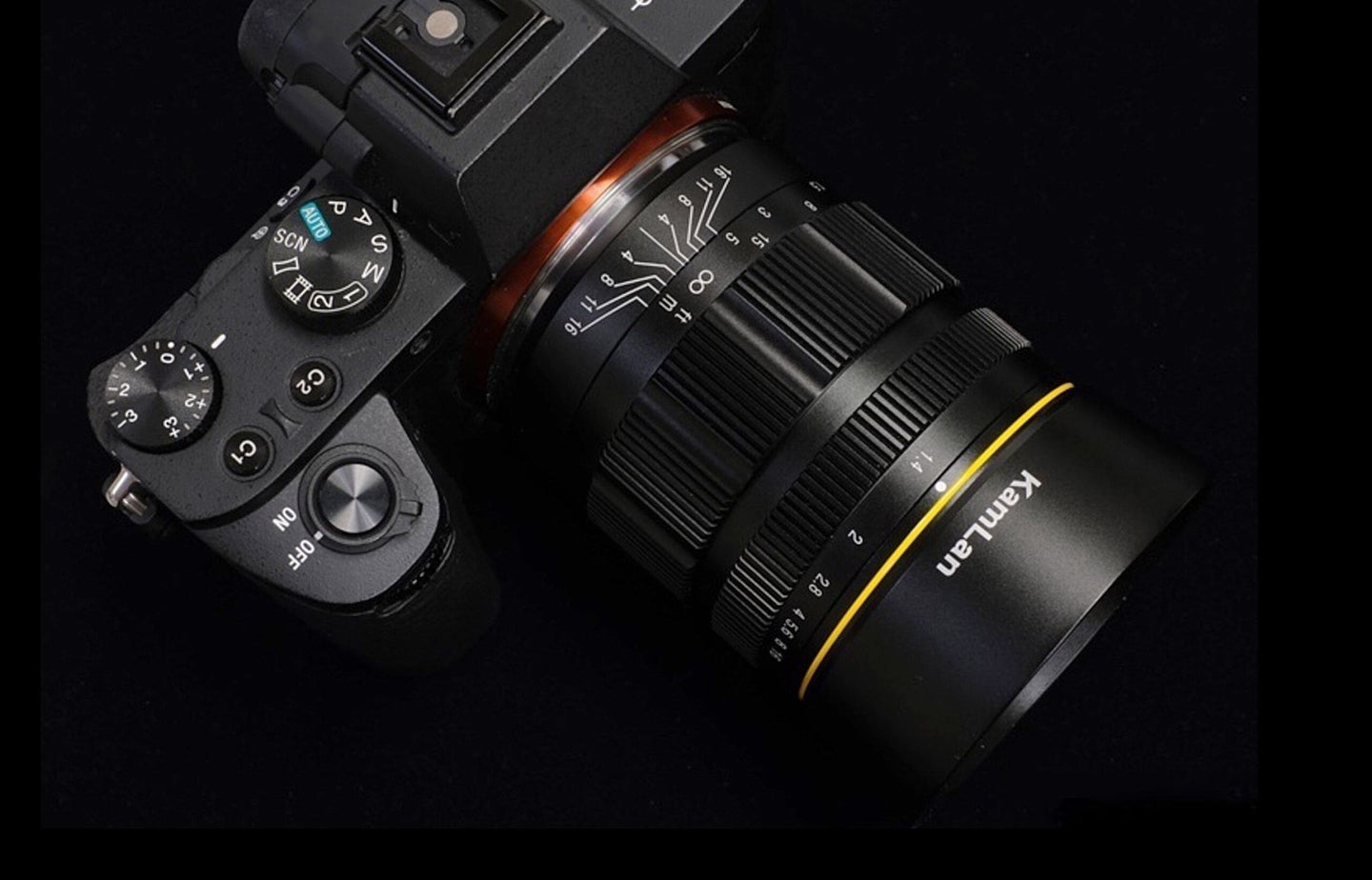 We may earn revenue from the products available on this page and participate in affiliate programs. Learn more ›
We love affordable glass, which is why we're excited about the new KamLan 55mm f/1.4 for full-frame mirrorless systems, including Canon RF-mount, Nikon Z-mount, and Sony E-mount.
The new lens is set to ship sometime this May for a yet-to-be-disclosed price. That said, given the brand's current lens lineup, we expect it to be quite affordable. As of writing, KamLan's priciest offering, the 50mm f/1.1 for APS-C mirrorless, is just $250.
Who's it for?
55mm is a practical focal length for a wide variety of photographic disciplines, from portraiture to street photography. The lens sports a 13-blade aperture, which is unusually high, but should result in pleasantly circular bokeh.
That said, this may not be the best choice for folks serious about nailing tack-sharp images. The KamLan 55mm f/1.4 (almost certainly) has no electronic contacts to communicate with your camera body, so you likely won't be able to utalitze your camera's focus assist tools when using it.
Video shooters may find more appeal, though. Most of the lenses in KamLan's current lineup offer well-sized, smooth-turning focus rings, along with de-clicked aperture rings. And we'd expect the 55mm f/1.4 to offer the same. It can also be used in relatively tight shooting situations thanks to a close-focus distance of just under 1 foot.
Build-quality & optical construction
Related: The Sigma 20mm f/2 DG DN is a compact wide-angle prime for full-frame mirrorless
The optical construction consists of 11 elements arranged in 6 groups. And the 13-blade aperture offers a range of f/1.4 to f/16.
In terms of footprint, the lens weighs approximately 16.8 ounces and measures 3-inches long by 2.6-inches wide.
Price & availability
The KamLan 55mm f/1.4 should ship sometime in May 2022—we'll update this article with pricing info when it becomes available.