The Negative Supply LM1 light meter fits in a film photographer's pocket
The Negative Supply LM1 light meter fits easily into a pocket, but maybe not your budget.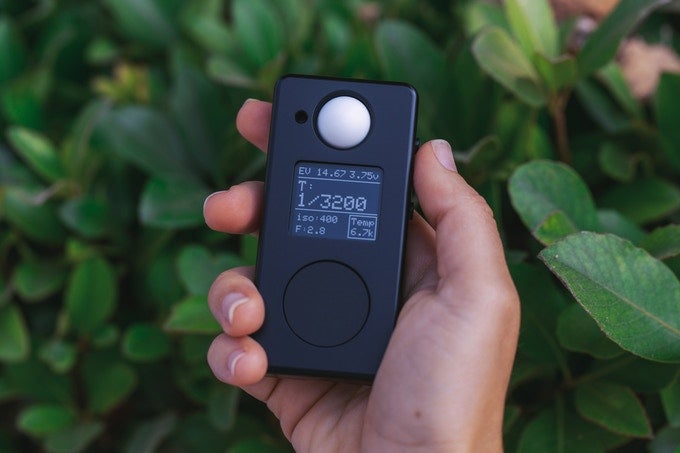 We may earn revenue from the products available on this page and participate in affiliate programs. Learn more ›
Dip into the complex metering modes on a modern digital camera and it's easy to forget that photographers once relied on dedicated handheld devices to meticulously measure light before firing the shutter. The recent film photography resurgence, however, has made handheld meters more desirable, as analog shooters look to supplement classic bodies without built-in meters. Sure, you could whip out a smartphone app or meter with a digital camera before taking a picture with a Leica M3 or a Hasselblad 500 C/M, but it just doesn't feel right. That's where the Negative Supply LM1 light meter comes in. 
The Negative Supply LM1 light meter hardware
The pocket-friendly LM1 is currently raising funds on Kickstarter. The device measures just 1.75 inches wide by 3.5 inches tall by 0.5 inches thick. Despite its size, tThe LM1 features an all-metal body made from aluminum or brass. It displays settings and exposure information on a 144-x-168 pixel LCD display. It's a very slick-looking package that comes in three colors: Satin Metallic Green, High Gloss Slate Grey, or Satin Metallic Silver.
A built-in battery recharges via USB-C—a distinct upgrade from some of the more popular older models on the secondary market, which require semi-obscure batteries that can be difficult to find in a pinch out in the field. 
What does the LM1 actually measure?
The LM1 measures incident light, which means you have to put the device directly in front of the object you're trying to photograph. So, if you're shooting a portrait, you'd put the meter in front of the person's face in order to take a reading. That's different from the reflected light meters we're used to having built into our cameras. 
In addition to its light metering skills, the LM1 can also measure light color temperature. That comes in handy if you're trying to decide on which film to use. For example, Cinestill film still comes in both daylight and Tungsten balanced versions. This feature can also come in handy for digital photographers who want to set a custom white balance that won't jump around the way auto white-balancing will when lighting conditions change. 
The Kickstarter's stretch goals outline some pretty major upgrades that Negative Supply intends to add if they raise extra funds. Flash metering is handy for shooting film in the studio when you want to get the correct ratio of key and fill lights. A filter factor calculator helps keep track of how much light you lose when you apply a specific filter. 
Perhaps the most notable stretch goal promises a built-in shutter speed testing mode that would allow shooters to check and see if their old film cameras are firing with accurate timing. As cameras age, the actual shutter speeds can start to differ from the settings presented on the camera. I recently had to have my Hasselblad serviced because any shutter speed below 1/60 sec was going too slow and overexposing the image. Having the ability to test that on the fly would be extremely handy. 
Why would you need a handheld meter anyway?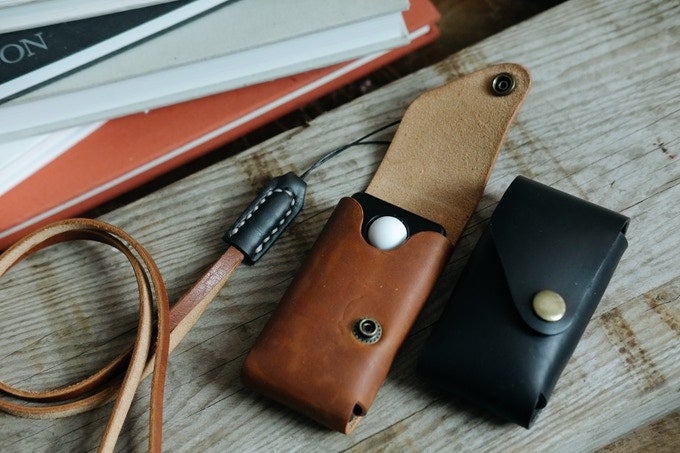 Even if you're shooting film, a handheld meter isn't an absolute necessity in 2021. You can use a cheap app or your digital camera to get the right exposure. But, neither of those capture the same old school vibe the hand-held metering process provides. The LM1 is also very precise. It allows you to move through exposure settings at ⅓-stop increments so you can really dial in your exposure. 
At $479 retail, however, you're definitely paying a premium for that old-school feel. I've had my Sekonic L-358 for just shy of two decades. It's kinda dopey looking and plastic, but it's extremely reliable and sentimental. It could also measure reflected light if I hadn't lost the small grid required to do so. Sekonic does, however, offer the L-308x for $219. It's plastic, but it's also compact and can measure both reflected and incident light. As you move up the line, you can find even more advanced models that can wirelessly trigger flash systems for strobe metering.
When can you buy the Negative Supply LM1 handheld light meter?
If you hop on the Kickstarter train before the campaign ends, you can get a discount on both the brass and the aluminum version of the LM1. The aluminum version retails for $479, but you can get it as cheap as $399 if you get in on the early bird deals. The limited-edition brass model will retail for $749, but you can get it starting at $599 if you get in early. 
Those are steep prices to be sure, but Negative Supply makes extremely sturdy and well-built scanning equipment. I wouldn't expect anything different from its meters.