Want a $400K Leica or perhaps a Soviet-era space camera? Here's your chance to snag one
From an ultra-rare Contax "rifle" camera rig to the very first Nikon model ever produced, these are the coolest and priciest pieces from the upcoming Leitz Photographica Auction.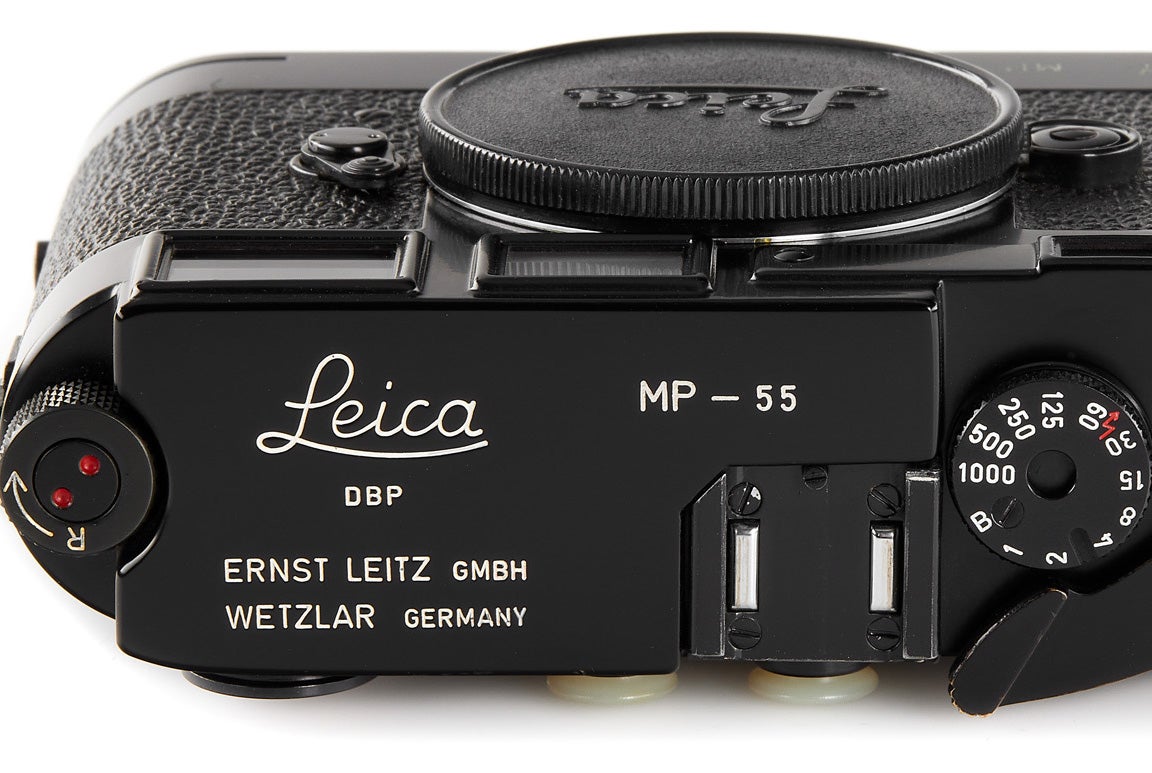 The Leitz Photographica Auction is the number one opportunity for photographers (or really, photographic collectors) to drop six-figure sums on historic, significant, and otherwise rare camera gear. With the 39th Leitz Photographica Auction taking place on November 20th in Vienna, we thought we'd look through the catalog and pull out a few of our favorites. So, if your friends or significant other has ever looked at you askance for buying some new gear, now is your opportunity to show them how restrained you've really been. 
Leica MP Black Paint No. 55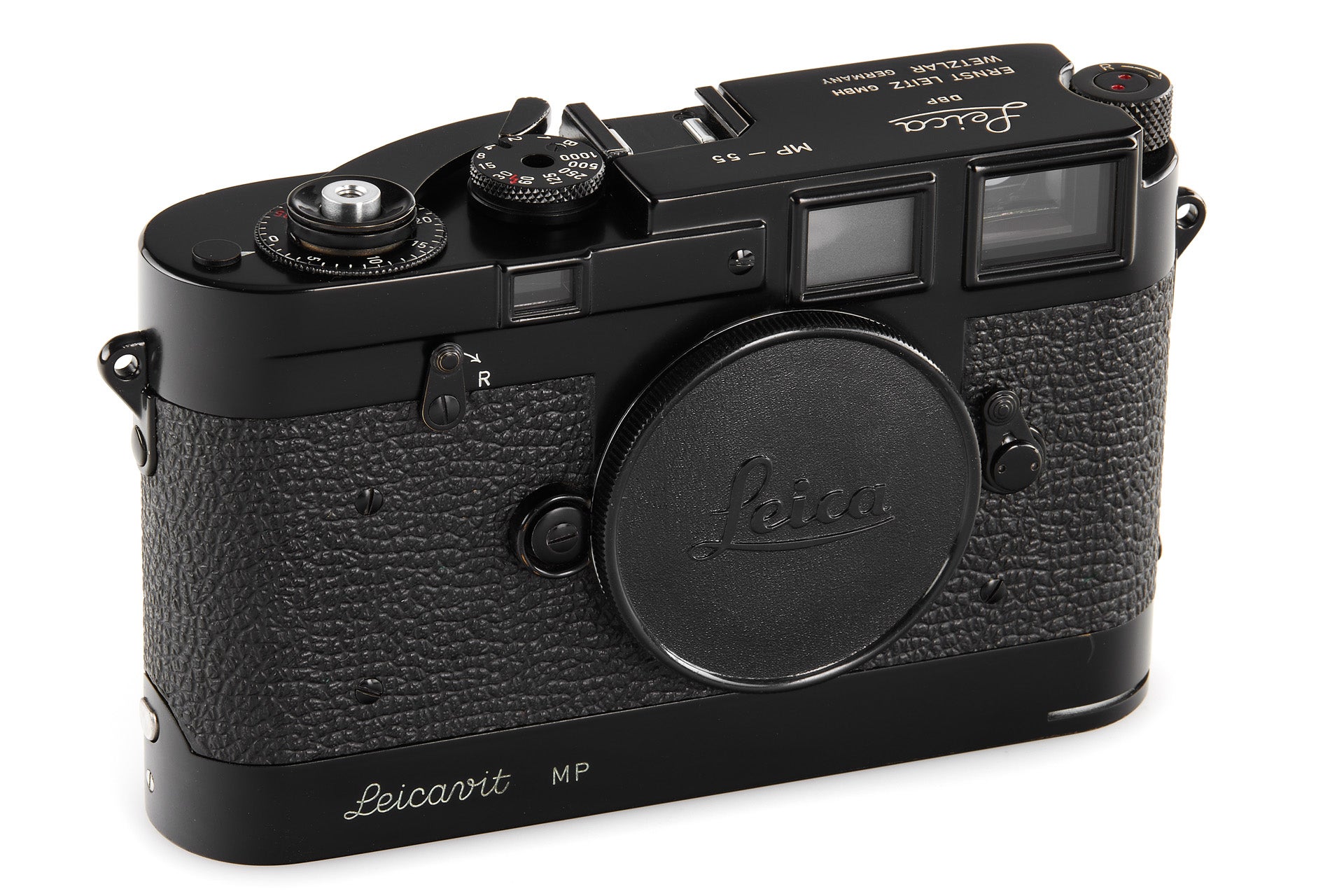 One of the few cameras that cost more than a new Leica is an old Leica. This 1957 Leica MP Black Paint with serial number MP-55 is the most exclusive lot in the auction, with a reserve price of €150,000 (~$173,000) and a valuation of €300,000 to €350,000 (~$346,000 to $403,000). 
There were only 412 Leica MPs made and only 141 of them were the black-paint version. Most were sold to professional photographers, many of which were press photographers, so it's somewhat surprising this one is in such good condition. 
Salyut 1W Space Camera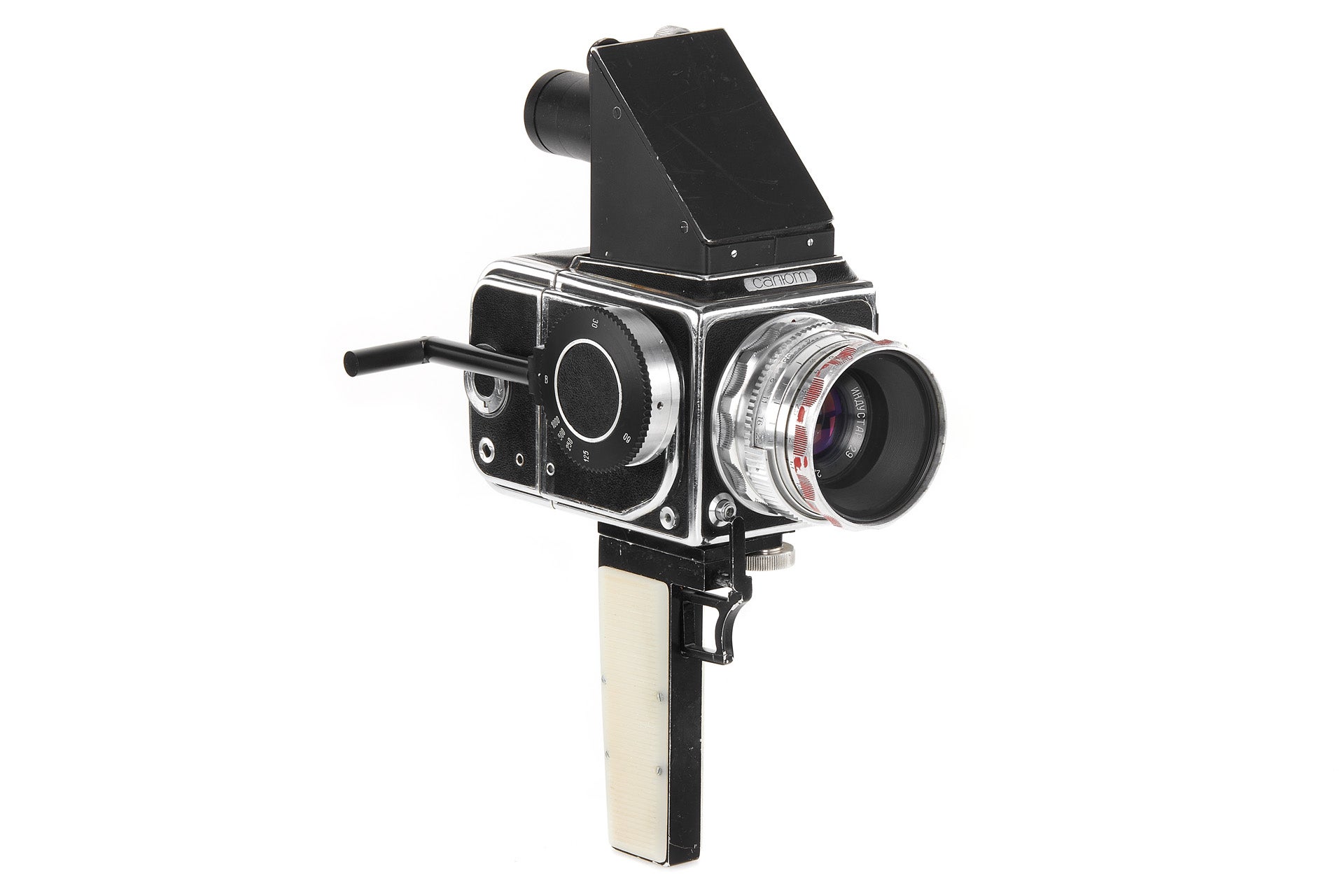 The Salyut 1W was one of the first Soviet space cameras and was designed for the Soyuz 4 space mission in 1969. It has a special grip, viewfinder and large controls to allow it to be operated with spacesuit gloves on. There's one on permanent display in the Yuri Gagarin Museum. 
The Salyut 1W is up for auction with a reserve of €20,000 (~$23,000). It appears not to have gone to space but is still a fine example nonetheless. As well as the camera, viewfinder and grip, the lot includes a modified Industar-29 2.8/80mm lens and two film magazines.
Hong Qi/Red Flag 20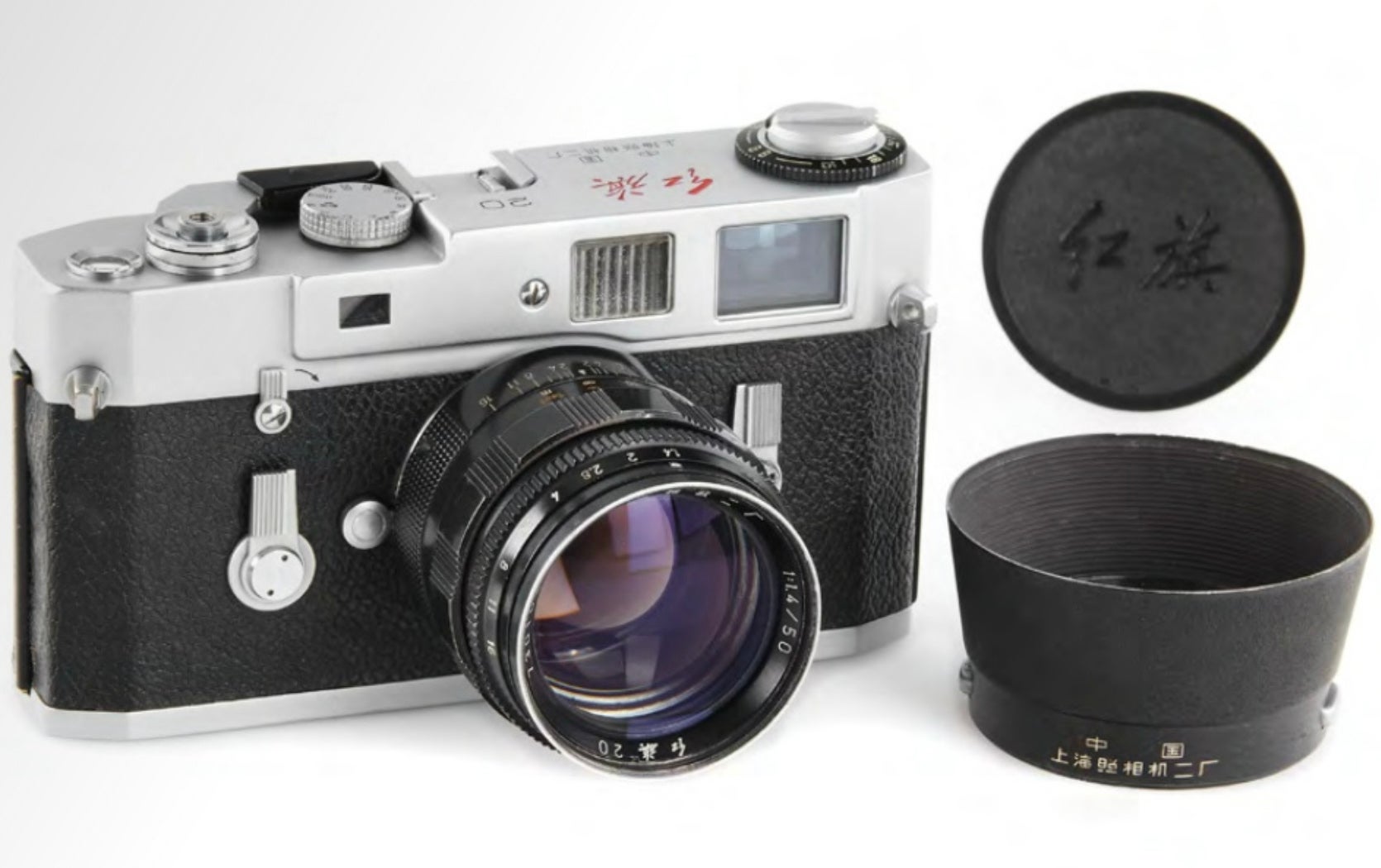 This is a fun one. In the 1970s the Chinese Government ordered one of its factories to produce a copy of the Leica M4/M5 to demonstrate its manufacturing capabilities. Less than 200 were made and none were ever sold to the public. 
Now though, you have the opportunity to buy one as well as a matching Summilux 1.4/50mm copy. Bidding starts at €20,000 (~$23,000), which is a serious price for a knockoff. 
Nikon One 
The Nikon I, released in 1948, was the first camera manufactured by Nikon (then called Nippon Kogaku KK). It was the Japanese company's attempt to combine the best features of Contax and Leica cameras into one body. 
This Nikon I (and Nikkor-H.C. 2/5cm) up for auction—with a bargain-basement reserve of just €7,000 (~$8,100)—is one of the last ever produced. It has a serial number of 609744 and production ceased with no. 609759. Perhaps most interesting, at least historically, is the "Made in Occupied Japan" engraving. 
Contax Rifle 543/75 outfit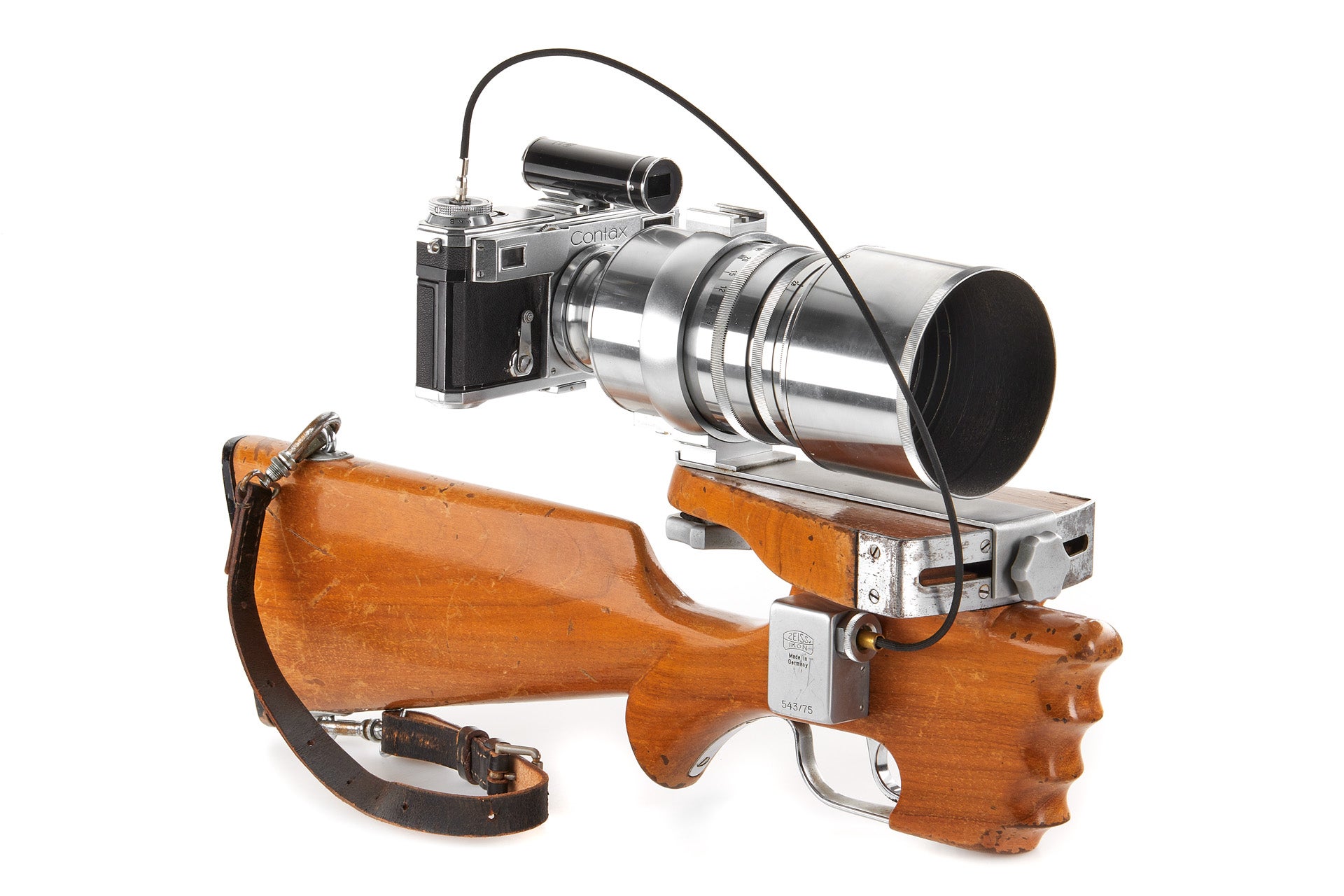 And now, the highlight of the whole auction. The Zeiss Ikon rifle 543/75 is a rare accessory for Contax cameras and brings a whole new meaning to the phrase "shooting photographs". Bidding starts at €30,000 (~$35,000) though the auctioneers expect it to fetch more than €60,000 (~$70,000) given that only a few examples are known to exist.
The rifle was developed for the 1936 Olympic Games in Berlin by "famous sports photographer Lothar Rübelt." Presumably, the stock, viewfinder, and lens-release-trigger combination made it easier to accurately track fast-moving athletes and get better photos. 
The full lot includes a Contax II body, a "very rare" chrome direct-mount Sonnar 2.8/18 cm lens, lens hood, cable release and viewfinder. It's a stunning—if entirely ridiculous—piece of camera history.