Hands-on: Fujifilm's new Instax Wide smartphone printer proves bigger is better
Fujifilm's latest portable printer, the Instax Link Wide, pairs with your smartphone and uses the brand's largest instant film format.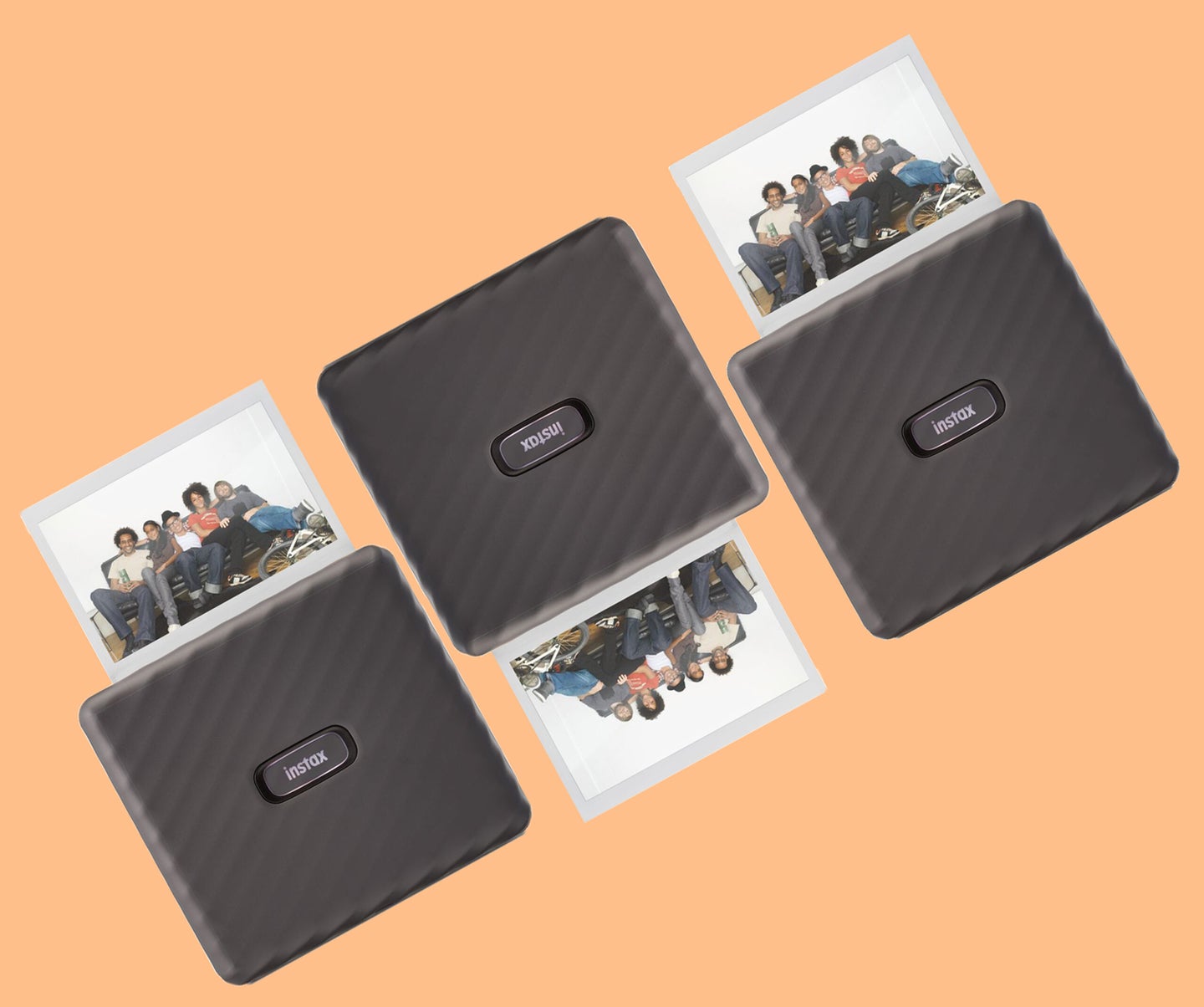 We may earn revenue from the products available on this page and participate in affiliate programs. Learn more ›
Fujifilm's new smartphone-friendly Instax printer—the Instax Link Wide—has officially landed. As the name suggests, it makes use of the brand's largest format instant film, Instax Wide, and is the first Fujifilm printer to do so. It's designed to be complementary to 2019's Instax Mini Link, and so many of the specs are the same, just bigger.   
Instax Link Wide Key Features
The Instax Link Wide smartphone printer makes prints in approximately 12 seconds and can generate about 100 prints per charge. It connects to your phone via Bluetooth and within its dedicated "Instax Link Wide" app, you can choose a variety of printing options. Options include access to editing tools and 30 different filters. You can also use the app to choose and print still frames from a video and/or add text or a QR code to an image.  
Additionally, it allows users to choose between two printing modes: "Instax Rich," which boosts deep, warm colors, or "Instax Natural," which emphasizes the image's natural tones.
Although it's bigger than the original Instax Mini Link, it's still compact and lightweight enough to make it easy to travel with. At 5.5 inches by 5 inches by 1.3 inches, the printer it's only slightly larger than a portable hard drive and comes with a convenient stand for your desk. 
First Impressions
Prior to launch, we got our hands on an Instax Link Wide and so far we're impressed. The "Instax Rich" printing mode makes the colors on the final prints pop considerably. And the ability to print larger (than Instax Mini) gives users more flexibility when collaging images together or adding text elements (see below).
The premade editable templates within the app make it easy to create elegant-looking prints that could easily double as thank you cards, wedding announcements or holiday cards. And if you are design-savvy, you can import your own text elements. Although the collage modes and ability to add text to the images is fun, where the Instax Link Wide really shines is in simple print mode. 
In terms of operation, the Instax Link Wide is incredibly easy to use. You load the film in through the back of the printer, charge via USB and press the large button on the top of the printer to turn it on. Everything else is done through the app which has intuitive edit modes and shows you how many pieces of film are left in the printer, as well as how much battery is left.
Within the app's menus, you will also find options for selecting print modes and Bluetooth settings. There's also the option to create and print QR codes onto your images. These can link to a Website, location tag or audio recording.
Instax Wide cost per print
Expect to pay about $1 per print with the Instax Link Wide printer. Color film packs contain ten shots and film tends to be sold in a 2-pack (20 shots) for $20. However, there are deals to be had on bulk pack purchases. Black-and-white Instax Wide tends to be a bit pricier at $15 for a single pack (10 shots).
Instax Link Wide price and availability
There's a lot to love about the Instax Link Wide and we suspect this smartphone printer will be highly sought after this holiday season. It comes in Ash White or Mocha Grey and will be available by the end of the month for $149.95.