Fujifilm GFX50S II: The most affordable medium-format mirrorless camera yet
At $3,999, the new Fujifilm GFX50S II is as cheap as medium format gets at the moment, but that low price comes with some compromises.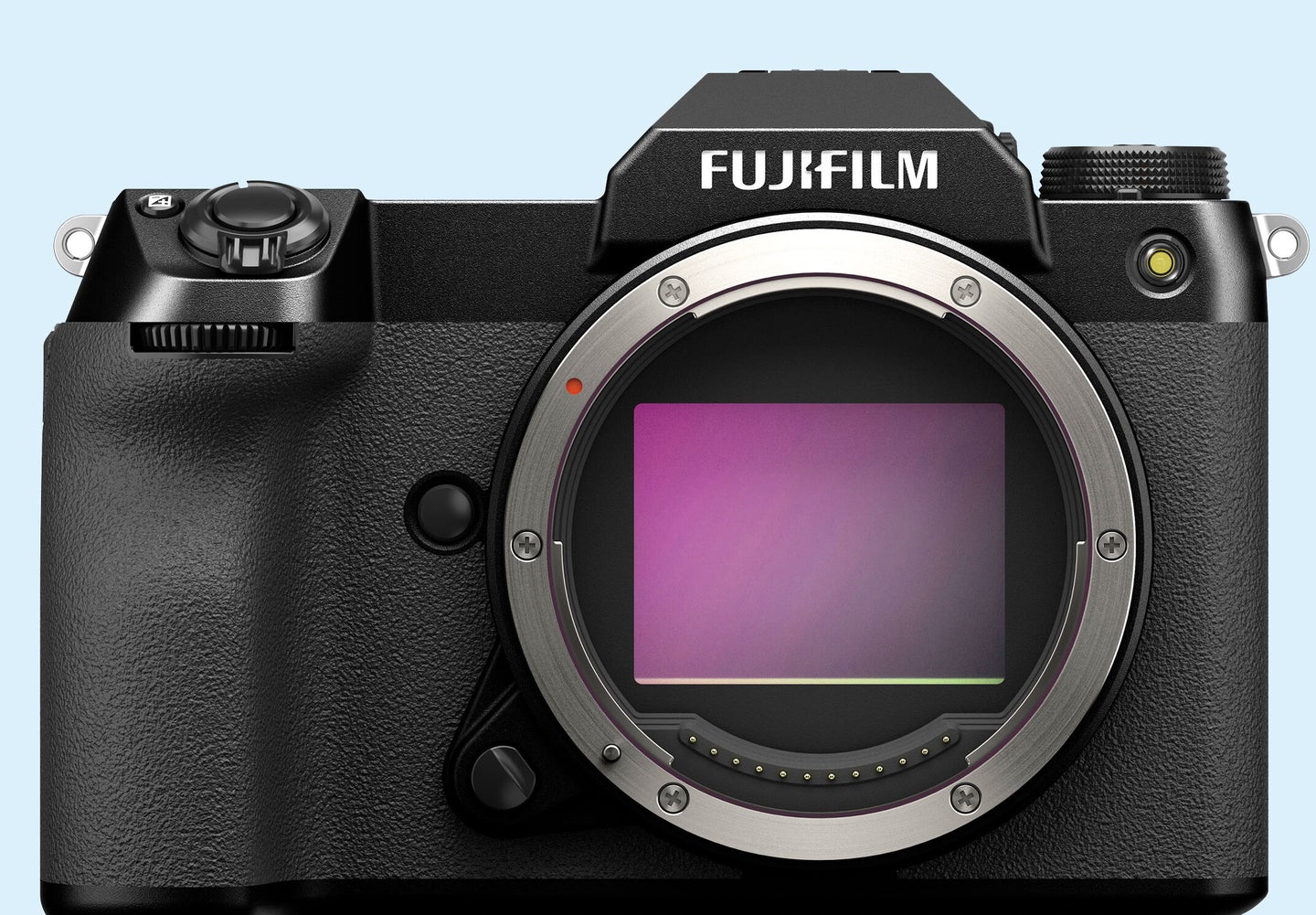 We may earn revenue from the products available on this page and participate in affiliate programs. Learn more ›
This week, Fujifilm introduced a new model in its GFX, medium-format line of cameras—the Fujifilm GFX50S II—which has a remarkably low sticker price. A "cheap" medium-format mirrorless digital camera sounds like an oxymoron. But, the new 51.4-megapixel GFX50S II, which will be available in late next month, will cost just $3,999. The company also announced a new lens— GF35-70mmF4.5-5.6 WR lens—which will be sold as a kit with the new GFX50S II for $4,499.
Now, the very large size of medium-format sensors is a good thing–since they're larger than sensors found in, say, full-frame mirrorless cameras. That helps image quality when it comes to noise and also creates a unique depth of field effect smaller sensors can't necessarily replicate.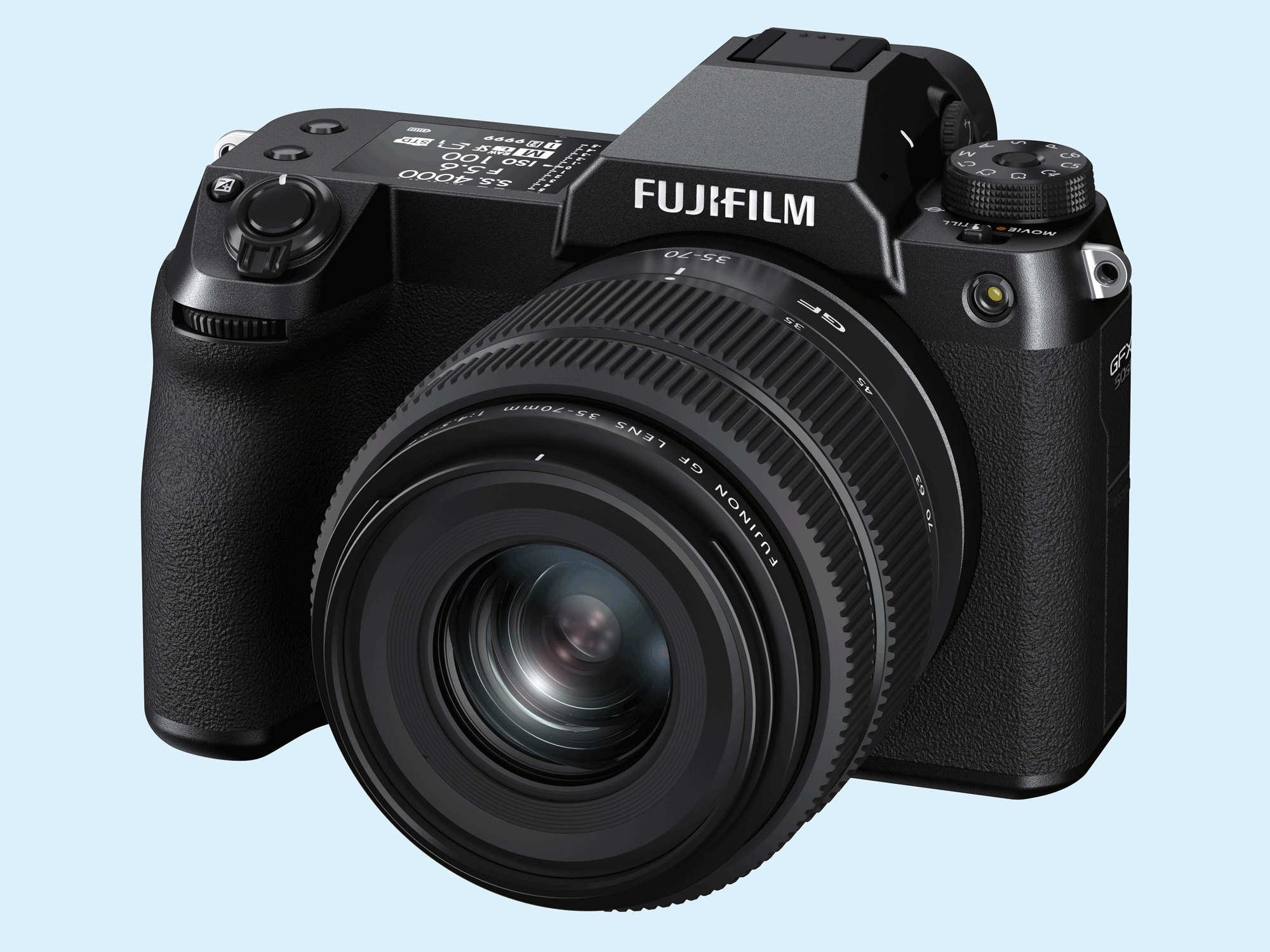 But the bad news is this–such a budget-style, high-end camera will almost always have compromises, as this one does: In essence, the company itself said that this camera is essentially a GFX100S camera body with an older 51-megapixel medium-format sensor (instead of the newer 102MP sensor in the current GFX100S). In tech, "older" rarely if ever means better. 
So, where are the compromises? One drawback is that the autofocus lacks phase-detect AF, and instead, uses contrast AF, which is not as robust and quick at focusing as phase detection. The company notes that they've updated various elements within the contrast AF system—such as Far AF tracking and Face/Eye detection—but by and large, many photographers, particularly those who are shooting active subjects, may not find this model a very good value. Of course, if you're shooting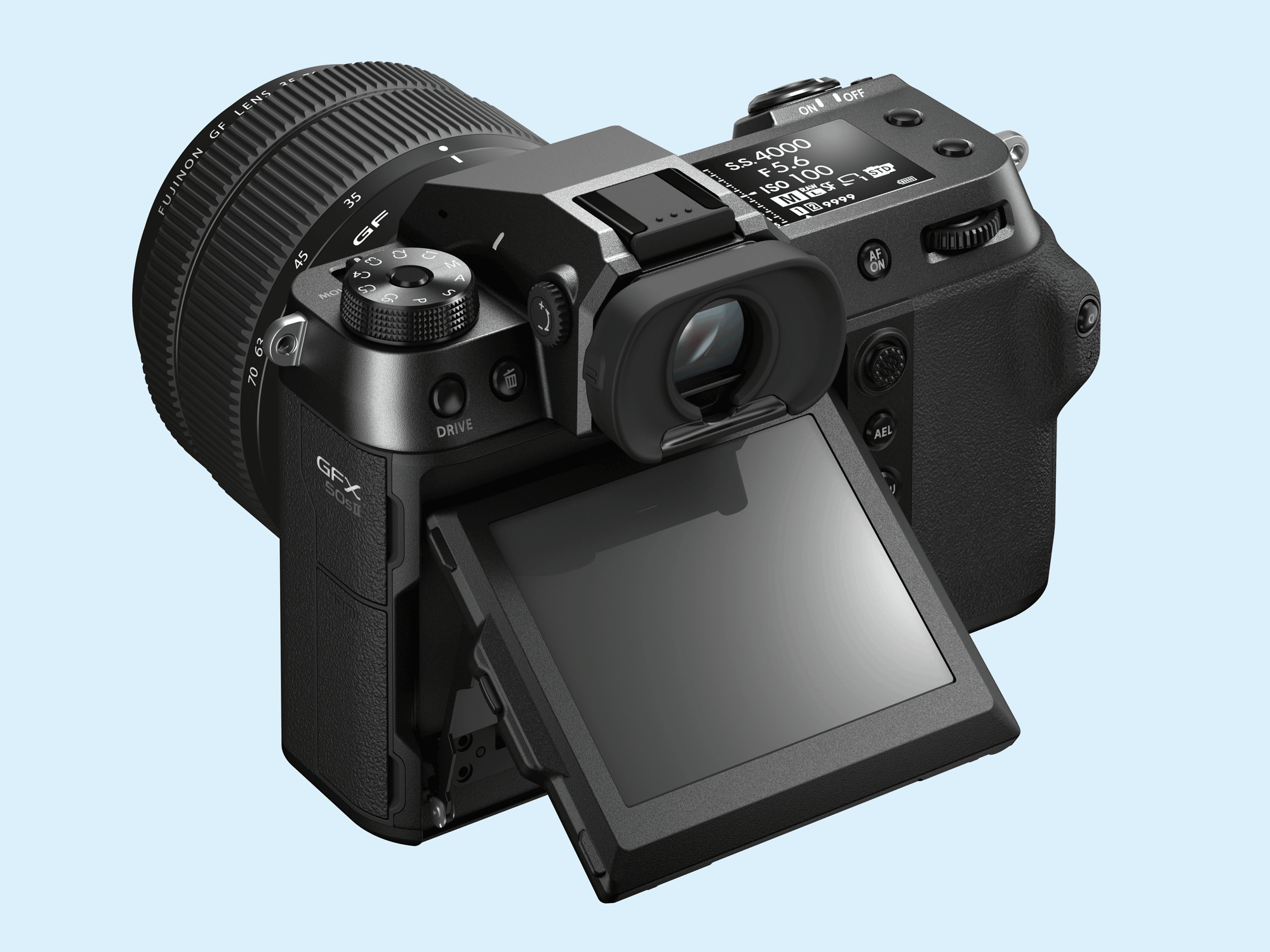 It also shoots at just 3 frames per second in burst mode, which is another issue for those shooting action. (By contrast, the GFX100 and GFX100S capture 5 fps.) 
Features are similarly limited when it comes to video. The GFX50S II captures video at only Full HD resolution at just 30 fps.
However, on the upside, it does come with in-body image stabilization (IBIS), which the company rates as having up to 6.5 stops of compensation. And you can also shoot at a high-resolution—205MP—using its pixel-shift multi-shot technology.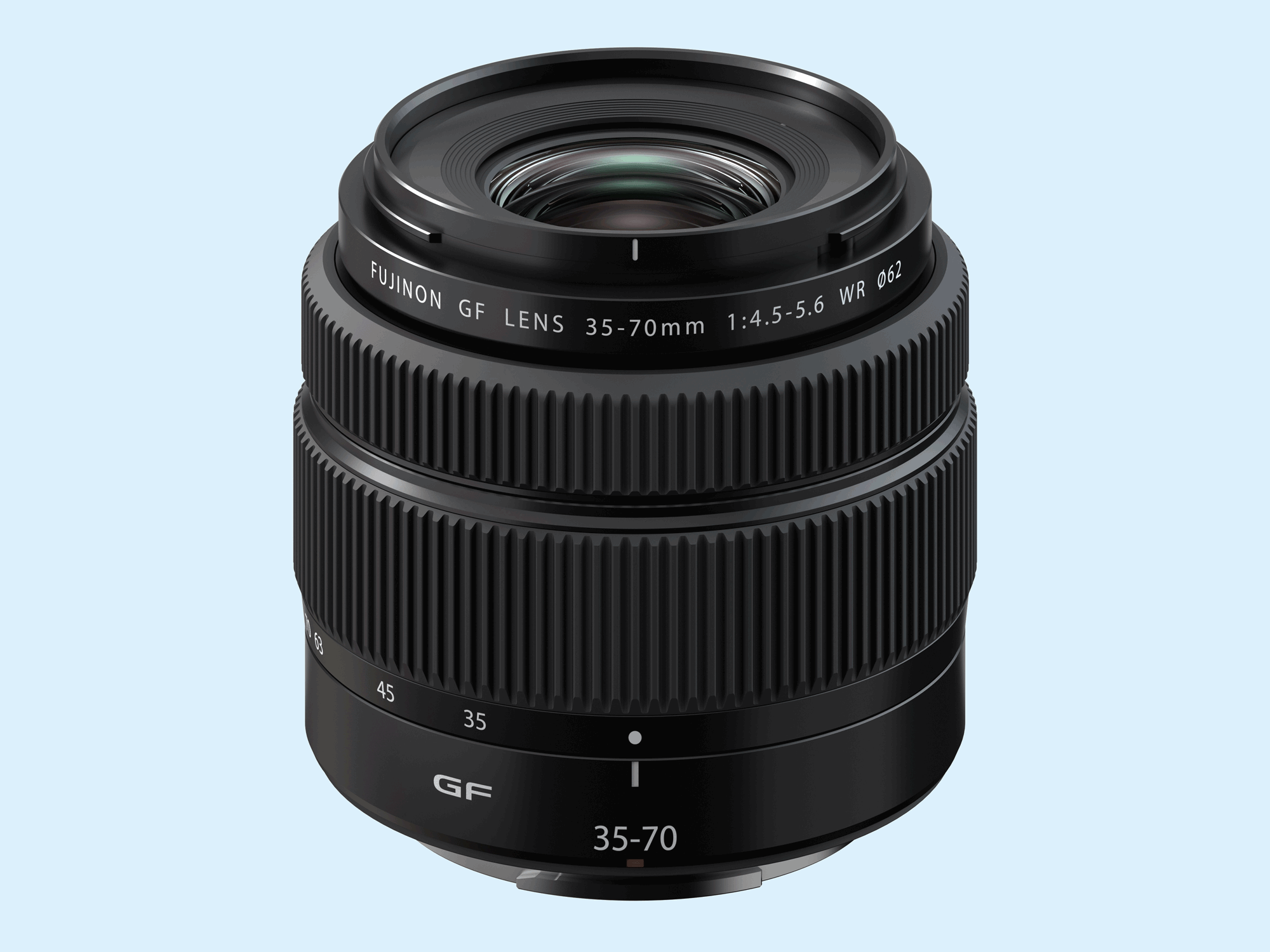 The new kit lens, the GF35-70mmF4.5-5.6 WR, is weather-resistant and lightweight and has a 35mm-equivalent focal length range of 28-55mm.