New gear: Tamron 35-150mm f/2-2.8 may be the ultimate travel lens for Sony users
Built for Sony full-frame E-mount, the new Tamron 35-150mm ships at the end of October and will set you back $1899.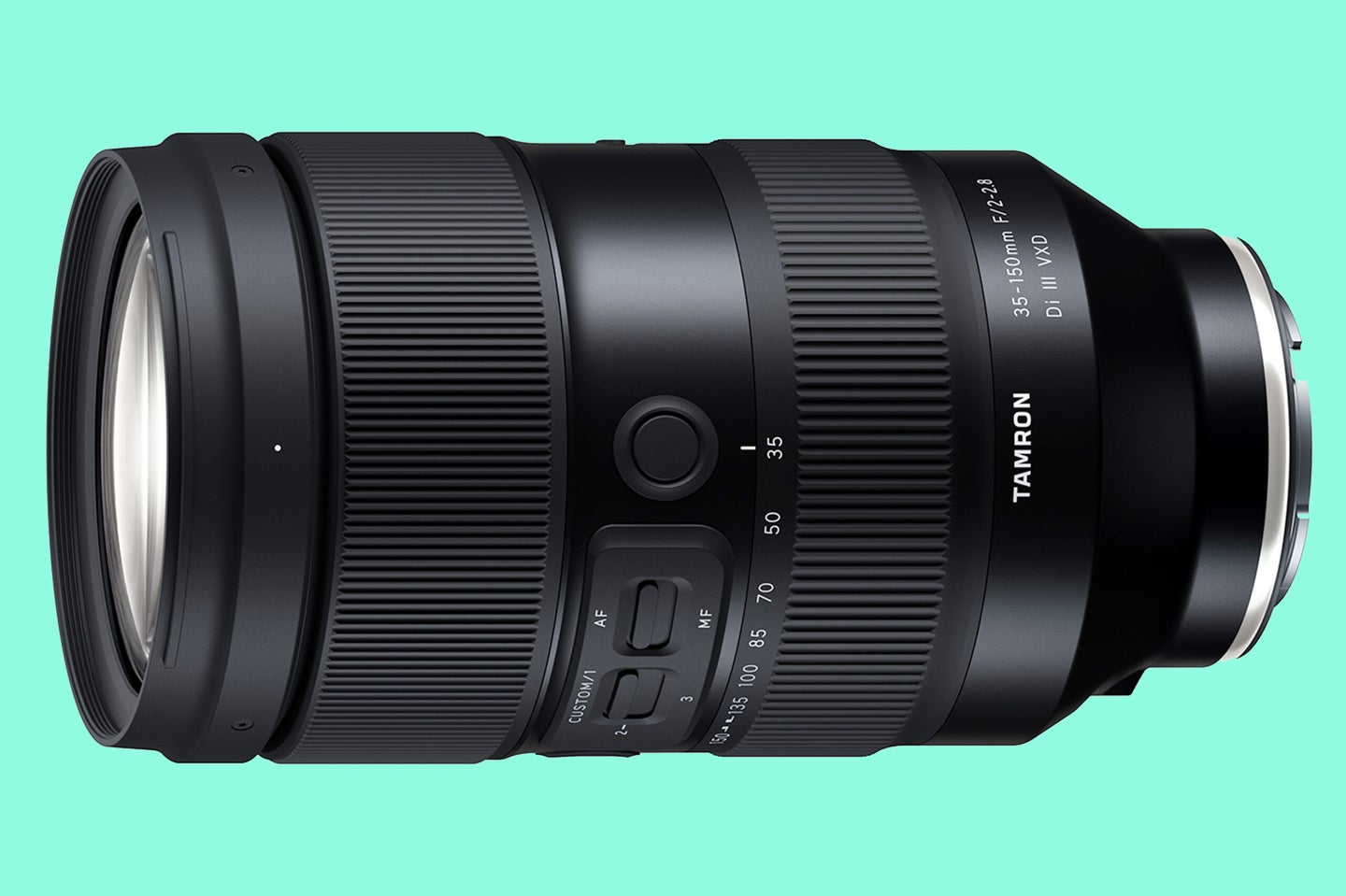 We may earn revenue from the products available on this page and participate in affiliate programs. Learn more ›
Tamron has unveiled a new travel zoom for Sony mirrorless cameras (read our Sony camera buying guide). The Tamron 35-150mm f/2-2.8 Di III VXD offers both a super versatile focal range along with a remarkably fast maximum aperture range, rarely found on lenses of this type. It's also the first zoom for Sony E-mount with an f/2 maximum aperture.
Who's it for?
Built for full-frame Sony mirrorless bodies, like the Sony a7 III, the Tamron 35-150mm f/2-2.8 will also play nice with Sony APS-C cameras, like the Sony a6400. When mounted on the latter, you can expect an equiv. focal range of 53-225mm, making this a perfect option for sports and wildlife photography.
Mounted on a full-frame camera, the lens' normal-to-telephoto focal range makes it a great option for travel and street photography, as well as a wide array of general use cases, including portraiture (read our Sony portrait lens buying guide).
And while the $1899 price tag may seem a tad steep, especially for APS-C shooters, it's worth keeping in mind the lens' versatility. It's essentially an entire camera bag full of glass, in one convenient package.
Len size and physical characteristics
Weighing in at a little over 2.5lb and measuring 6.2 inches in length (at 35mm), the Tamron 35-150mm f/2-2.8 is surprisingly compact, given its reach and speed. That said, the front element has a fairly large diameter of 3.5 inches and offers an 82mm filter thread. The zoom functionality has a telescoping design that gets longer as you zoom in.
Along the lens barrel, you'll find a well-sized zoom and manual focus ring, as well as an AF/MF toggle. The barrel also offers a customizable 3-position switch and a custom function button. And a USB "connector port" allows users to hook the lens up to their computer to run Tamron's Lens Utility software. There, you can set custom functions and update the firmware.
The construction also offers a "moisture-resistant design," though Tamron doesn't elaborate as to just how weather-resistant it is. In terms of accessories, Tamron notes that a hood with a locking mechanism ships with this lens.
Optical construction, aperture & autofocus
It's no surprise that the Tamron 35-150mm f/2-2.8 has a fairly complex lens design with 21 elements arranged into 15 groups. This includes four low dispersion and three aspherical elements. The front element features a fluorine coating to repel dust and grime. And the close focus distance on the wide end is 13 inches, 33.5 inches on the telephoto end.
The lens also sports a 9-blade circular diaphragm. We'll have to wait until we get our hands on a copy to assess the quality of the bokeh. But Tamron emphasizes its softness when shooting at fast apertures.
A VXD linear motor drives autofocus and should provide fast, precise and silent AF acquisition. And Tamron says the lens is compatible with Sony's impressive Eye AF feature as well standard AF subject tracking.
Price and availability
The Tamron 35-150mm f/2-2.8 is available for preorder now and should ship out on October 28th, 2021 for an MSRP of $1899. However, that date may be scooted back due to global supply chain issues resulting from the current COVID-19 pandemic.