The latest Adobe Photoshop CC update includes Sky Replacement and other tools
Adobe has just announced a couple of new features for Photoshop CC. There's nothing earth-shattering for desktop users, but iPad Photoshop fans are getting a popular tool that could make.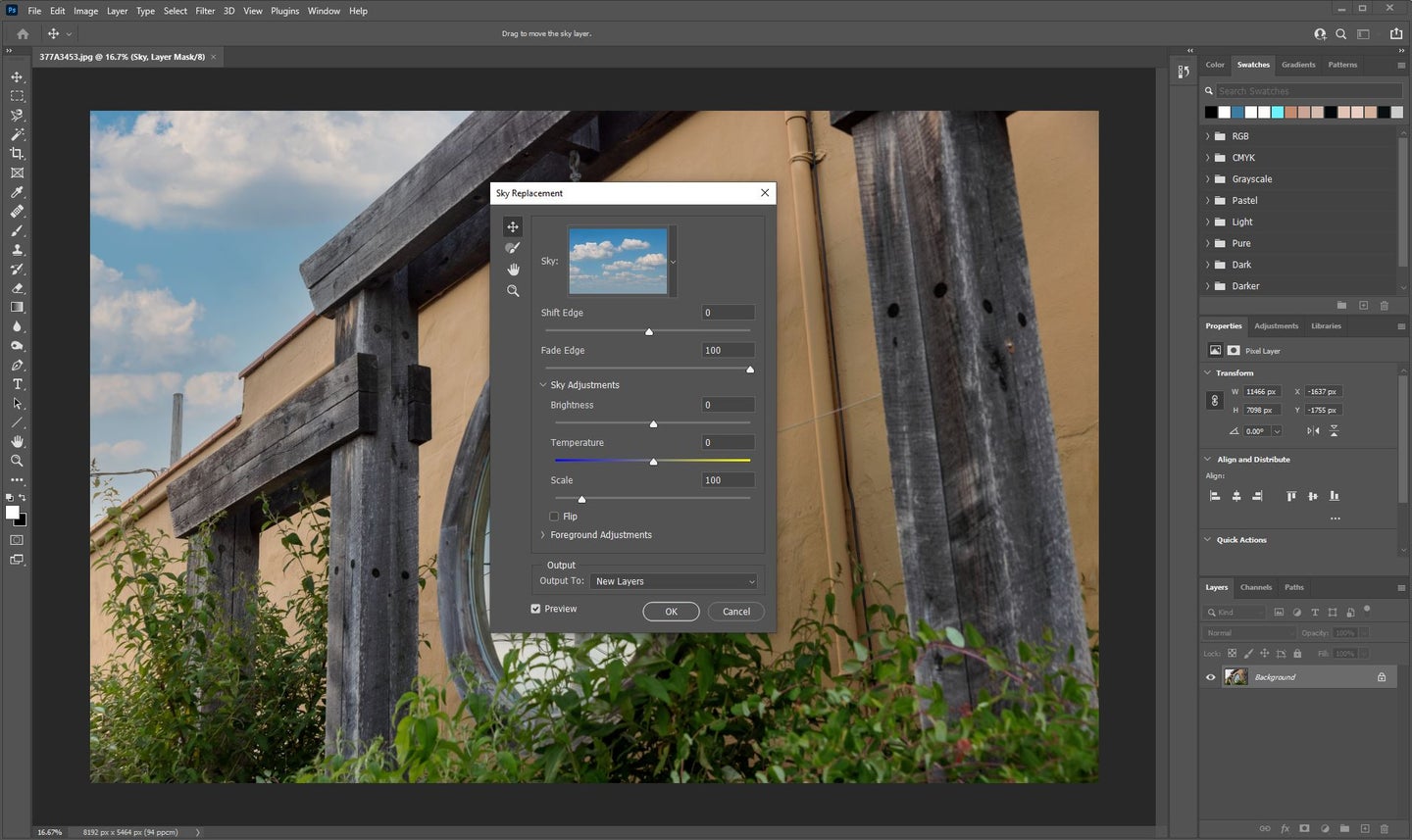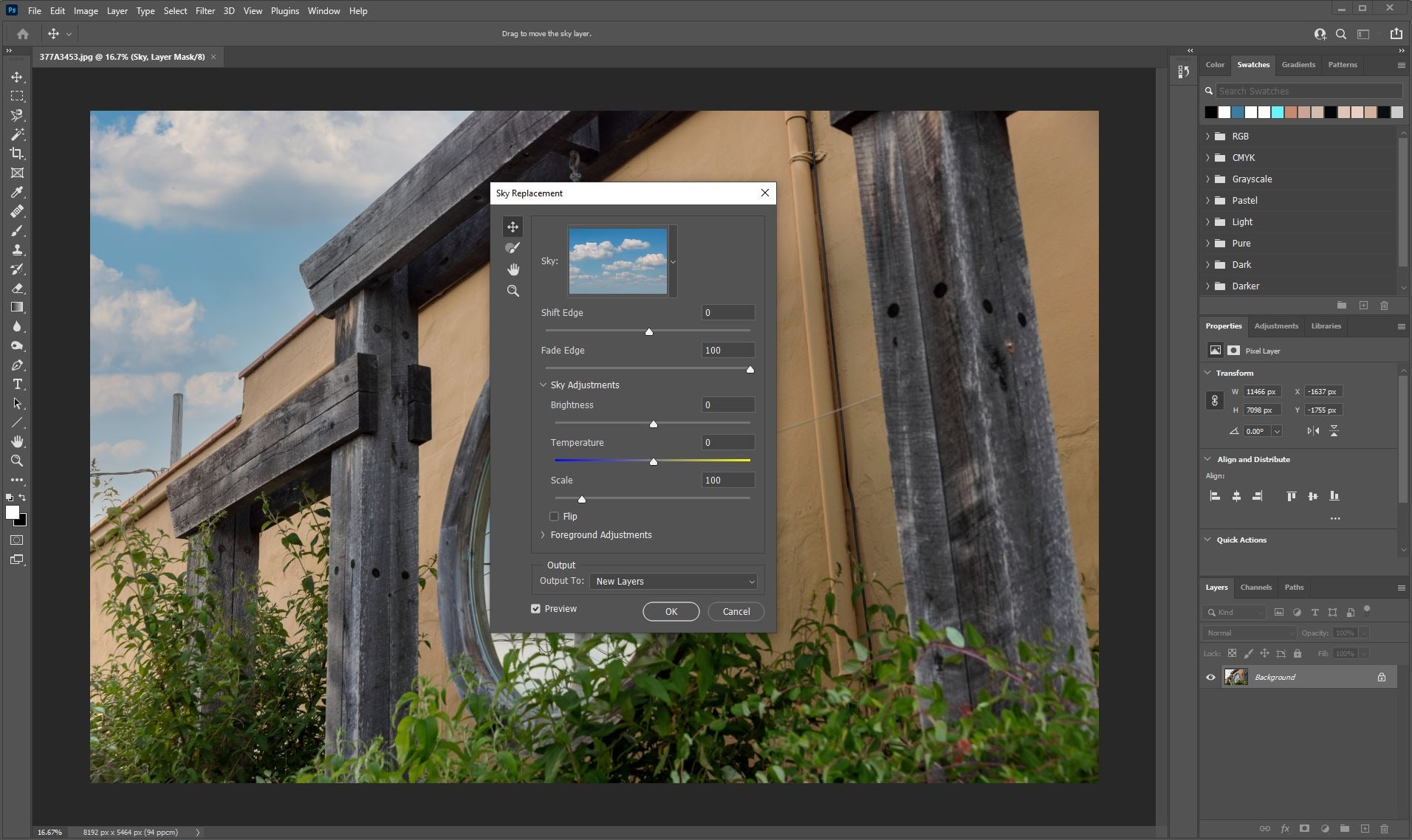 The latest update to Photoshop adds some more options to the Sky Replacement tool (you can find it by going to Edit > Sky Replacement). There are now more pre-installed presets, and you can add up to 5,000 skies at once through Adobe's Discover website.
The Transform Warp tool has also been updated to give users, and especially product designers, more control. Adobe claims the new Split Warp options make it possible to do previously-impossible transformations for things like transferring a mockup logo to a photo of a book, bottle, or other real object. You're now able to Split Warp Horizontally, Split Warp Vertically, or Split Warp Crosswise. For more on using these new features, check out Adobe's guide to the Transform Warp tool.
Or you could use the new Discover Panel, which is designed to make using Photoshop's wide array of tools easier for everyone. It combines suggested articles, links to tutorials, and a search function for all the different features into a single panel. Having played around with it a bit, I don't think it'll help established Photoshop users all that much but it's nice to see Adobe continue to try and make Photoshop more accessible.
There are also a few other smaller features in the latest update, like improvements to the Neural Filters options, and some under-the-hood bug fixes. 
What's New in Photoshop for iPad?
Photoshop for iPad is starting to lag less behind the desktop app. The Magic Wand tool joins the recently added Healing Brush tool as an option when editing your images. Like on your computer, it makes selecting objects quicker and easier—so long as they are distinct from the background. 
Also, it's now possible to project your canvas onto an external monitor or TV screen via HDMI or USB-C. Connect your iPad, then go to App Settings > General > Canvas Projection, and the project you're working on will be mirrored on the display without any of the Photoshop interface so you can get a better overview or demonstrate what you're doing.
New Camera and Lens Support in Adobe Camera RAW and Lightroom
As well as the headline new features, the latest update to Photoshop also brings support for a handful of new cameras and lenses. (There's also an update for Lightroom that adds the same profiles.) 
Some of the now-supported gear is:
Nikon Z fc.
Canon RF 400mm F2.8L IS USM.
Canon RF 600mm F4L IS USM.
You can see the full list of supported cameras and lenses on Adobe's website.