New Gear: Nikon 1 J5 Camera Takes On a Classic Look
Nikon's interchangeable-lens compact gets a new look and more resolution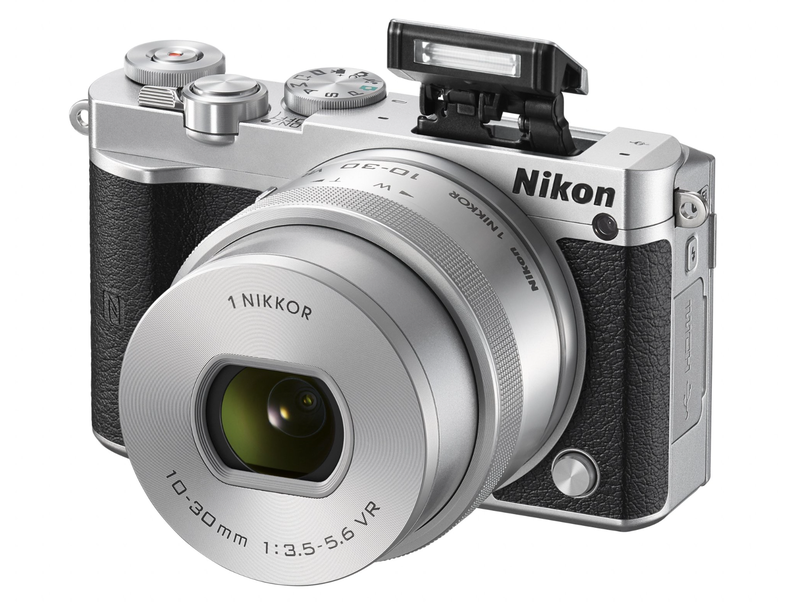 We may earn revenue from the products available on this page and participate in affiliate programs. Learn more ›
Since Nikon first released the J1 mirrorless camera, it has been clear that looks were an important part of the design. It wasn't unilaterally loved, but it was relatively unique. Now, Nikon is getting away from that typical 1-series look for something a little more conventional in both shape and color scheme for the Nikon 1 J5.
The sensor is a new 20.8-megapixel BSI-CMOS, so it gets a bit of a resolution bump over the cameras that came before it, but it maintains the 171-point hybrid AF system with 105 phase detection AF points built right into the sensor. It still uses the two systems in tandem to try and achieve faster focus.
Also maintained here in the J5 is the super fast shooting modes, with a top full-res speed of 20 fps while maintaining autofocus.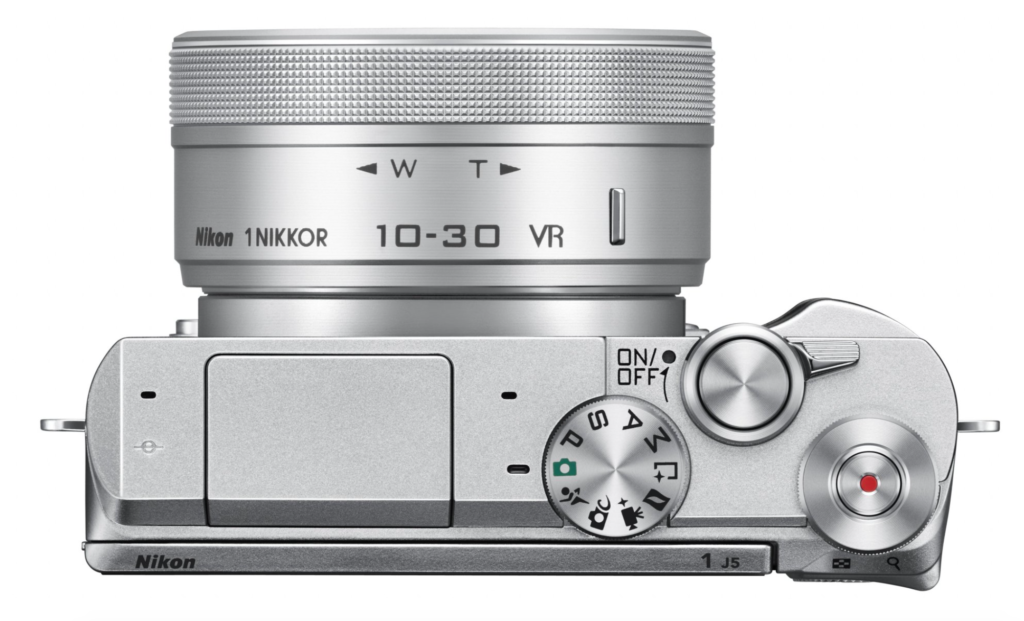 The new sensor is still a 1-inch (what Nikon calls CX format) chip, but Nikon claims the revamp gives it the capability for cleaner images at high ISOs. That has not always been the strong point of cameras like this, so it will be a welcome improvement if they have managed to make significant improvements.
The screen is a 3-inch, 1,037K dot LCD touchscreen that tilts 180-degrees for maximum selfie output.
In terms of movie capabilities, video now has a maximum resolution of 4K, but it only makes it to 15 fps, which isn't quite fast enough to qualify as smooth video. It can do 1080p at 60 fps and 720p at 120 fps, though, which is going to be just fine for most users. There's also a time-lapse movie mode, which is something I'm glad to see more cameras incorporating because it's a tremendously fun thing to experiment with.
The camera will come in Silver and Black, as well as a Silver and White, and an all-black (or "murdered out" if you will) options. The kit comes with the 10-30mm F/3.5-5.6 zoom lens for $499 or you can also add the 30-110mm F/3.8-5.6 for a total of $749 (silver and black only).
There's no timing quite yet, but we should expect to see it in a couple months. It will be interesting to see how it's received. It's nice to see Nikon putting some real emphasis on performance and image quality in their mirrors lineup. There is still quite a bit of competition at this level from companies like Sony and Olympus, but this seems like a step in the right direction.