Lowepro Announces Super High-End Echelon Camera Luggage
These limited-edition camera bags are meant for the first class overhead compartments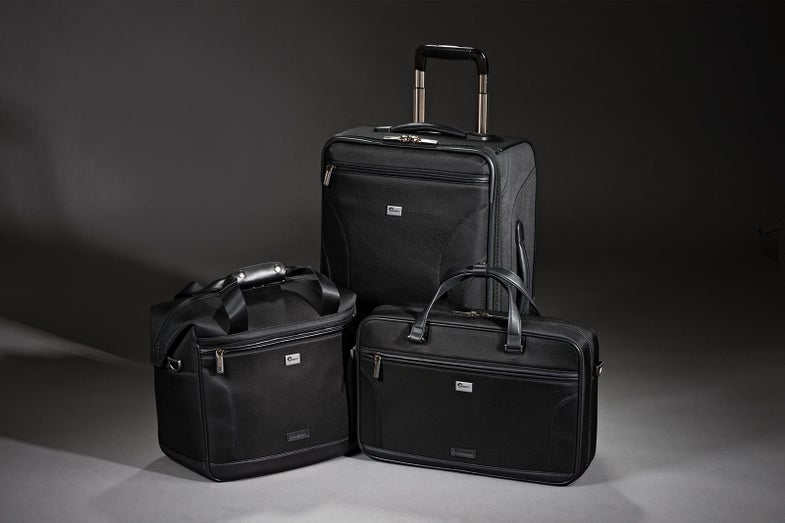 We may earn revenue from the products available on this page and participate in affiliate programs. Learn more ›
There are currently a lot of camera bag choices on the market. Seriously, just browsing the camera bag section on any popular camera store site can be a bit overwhelming. In order to stand out, Lowepro has created a three-piece camera luggage set that's designed to sit at the very high-end of their line-up.
The Echelon series is actually a limited edition that's exclusively available directly from Lowepro. The trio includes a traditional rolling suitcase, a brief case, and a top-loading shoulder bag.
Each bag is made from 840 denier nylon exterior. I have no idea what that actually means, but I have actually had my hands on the bags and they feel extremely tough, and at the same time, have a really nice feel. They're almost a little shiny.
On the inside, they have the MaxFit System, which is meant to protect your gear, but they have classed it up for the Echelon series, adding leather tipping and a satin nylon lining to the dividers.
The roller has several large accessory pockets and holds a rather impressive amount of gear. I'm currently writing the review and I realize I have to dig out extra camera gear just to take a photo of it full.
Because this is Lowepro's "luxury" product, it also comes with a luxury price tag. The Roller costs a hefty $800, while the shoulder bag runs $420, and the brief case is $340. If you want to buy the whole set, you can do so for $1,300.
The bags were actually designed with photographer (and all-around nice guy) Blair Bunting. Look for a full review of the set coming in the next few weeks. So far, it seems excellent, if a bit pricy.