Let's Chip In and Buy This Rolleiflex Camera Factory That's Up For Auction
You can be the proud owner of a camera factory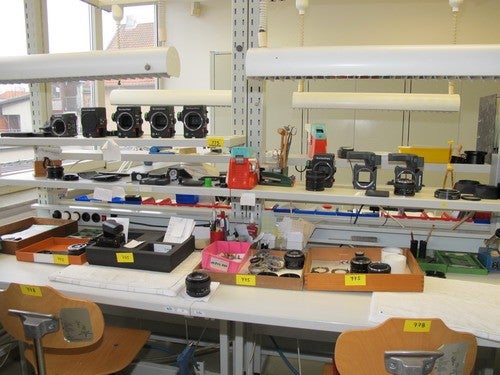 There are few cameras as iconic as the Rolleiflex twin lens reflex bodies. It's been some time, however, since they were relevant to the mass photography market, even having announced some new electronic shutter cameras back in 2012. Now, an entire camera factory is hitting the block as part of an insolvency auction.
The auction was spotted by our pal, the Japan Camera Hunter, who notes just how much awesome stuff seems to be included in the auction. It really seems to be everything you'd need to produce the cameras.
It's a sad thing to see Rolleiflex hitting such hard times, but it likely doesn't come as that much of a surprise to many.
That said, I'm going to spend the rest of the morning trying to find a good deal on eBay to replace the old Rollei TLR I sold a few years ago. Check out the auction page for more photos of the factory.