Rolleiflex Unveils New FX-N TLR Film, Hy6 Mod2 Medium Format Cameras
Rolleiflex has announced updates for both digital and analog medium format camera lines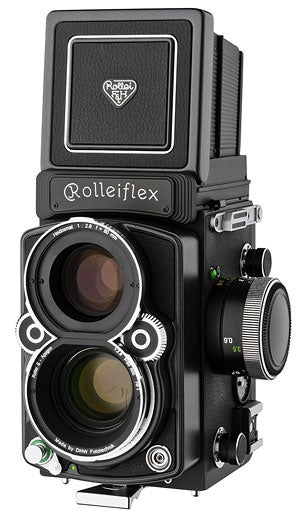 We may earn revenue from the products available on this page and participate in affiliate programs. Learn more ›
Rolleiflex has announced two new cameras and a new electronic shutter in Germany, just in time for Photokina. While the exact details of the new hardware is a bit hard to pick apart from a machine translated article, this is what we think is new.

First out of the gate is an update of the Rolleiflex Hy6 (also known as the Leaf AFi, or Sinar Hy6). The new Rolleiflex Hy6 Mod2 appears to have a new grip, reinforced tripod plate, and a redesigned "transmission" to reduce the impact of mirror movement. There will also be new firmware, with autofocus adjustment for more lenses.
Surprisingly, Rolleiflex has also updated one of its film cameras, with the medium format 6×6 TLR Rolleiflex FX-N. This is nearly identical to the Rolleiflex FX, with identical technical specs to the previous edition, except the new version can now focus down to 55cm, and has changed the names of the lenses.

Finally will be the DHW Electronic Shutter No. 0 HS1000, which ditches the proprietary controllers of previous generations, and can be run from a computer via a micro-USB cable and included software. It has a minimum exposure time of 1/1000s at 20mm, and with smaller apertures can go even faster.
There's no word on price yet, but hopefully Photokina will shine some light on these devices.
[via 1001NoisyCameras]