Kickstarter: Adaptalux is a Mini Lighting Studio for Macro Shooters
Better lighting for your extreme closeups
We may earn revenue from the products available on this page and participate in affiliate programs. Learn more ›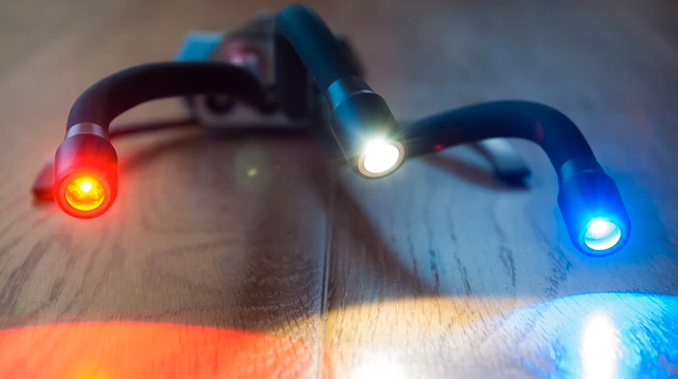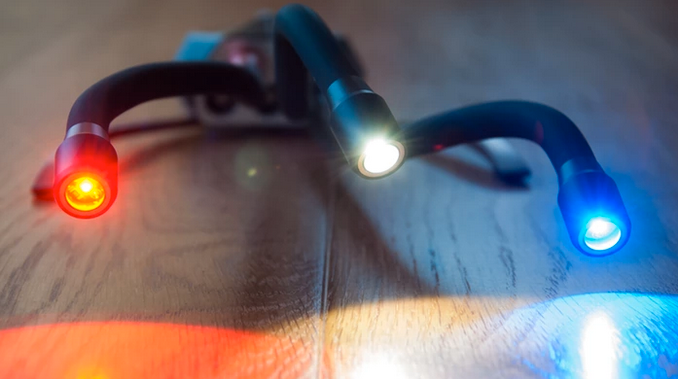 Adaptalux
Good light is crucial for all styles of photography, but when you are focused on photographing details that are easily missed by the naked eye, but captured through the magic of macro photography it becomes even more crucial. Adaptalux, which is currently raising funds on Kickstarter, wants to give macro shooters more control when it comes to lighting those small details.
Photo: Adaptalux
The mini lighting studio has a modular design which makes it easy to customize. A control pod allows you to plug in up to five lighting arms that emit continuous LED light. The arms are made out of a flexible material so they can be adjusted, come in five different colors (white, red, blue, green and amber) and can be adjusted for brightness using the control pod. It also comes with diffusers and color filters that can be popped onto the end of each lighting arm. The Adaptalux is small enough that you can mount it to the top of your camera. You can also mount it on a tripod, placed on a table or in conjunction with a product called the Adaptalux Stabilizer.
During the Kickstarter campaign you can pick up a pick up a Control Pod, four lighting arms, three diffusors and two color filters for £170 (approximately $272 USD). Adaptalux will be raising funds for this product through May 2. Check out their Kickstarter campaign here.