Capture One Pro 8.2 Brings Seriously Upgraded Color Grading Tools For Raw Photos
New camera profiles and upgraded color correction tools make their way to Capture One Pro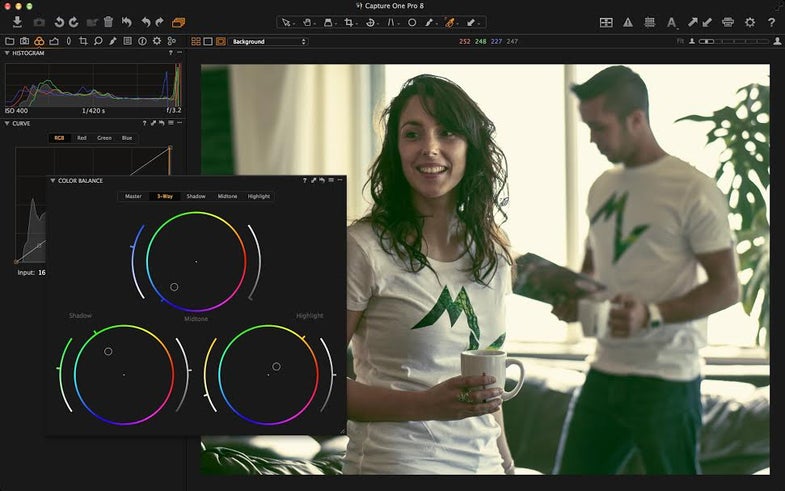 When it comes to Raw photo editors, Capture One Pro is certainly up there with the best of them, and the new version brings with it some serious upgrades in terms of color correction.
Version 8.2 is currently available to download as a free update to users who already own Capture One Pro 8. it adds a selection of new compatible cameras and lens profiles, but the big update is the Three-Way Color Balance Tool.
The new tool lets you adjust color balance globally, but also makes it easier to make tweaks that are specific to shadows, mid tones, and highlights. According to Phase One, the software does a better job of tweaking color while preserving brightness values. You can also customize the appearance and performance of the tool, so if you have a particular preference, you can use it regularly.
I'm looking forward to giving the new tool an in-depth try in the next week or so. Anyone given it a test drive yet?
Here's the list of new supported cameras and lenses:
Nikon D5500 (both file and tethered support)
Olympus OM-D E-M5 II
Samsung NX1
Fujifilm X-A2
Added Lens Support
Nikon AF-S DX Zoom-NIKKOR 18-70mm f/3.5-4.5G IF-ED
Zeiss Distagon T* 3.5/18mm ZF.2
Zeiss Distagon T* 2.8/21mm ZF.2
Zeiss Distagon T* 2.8/15mm ZF.2
Zeiss Distagon T* 2/28mm ZF.2
Zeiss Distagon T* 3.5/18mm ZF.2
Zeiss Distagon T* 3.5/18mm ZF.2
Zeiss Distagon T* 2.8/25mm ZF.2
Zeiss Distagon T* 2/25mm ZF.2
Zeiss Distagon T* 2.8/25mm ZF.2
Sigma 8-16mm F4.5-5.6 DC HSM