New Gear: Canon EOS 5DS and 5DS R DSLRs With 50.6-Megapixel Sensors
Canon's DSLR line-up gets two massive megapixel models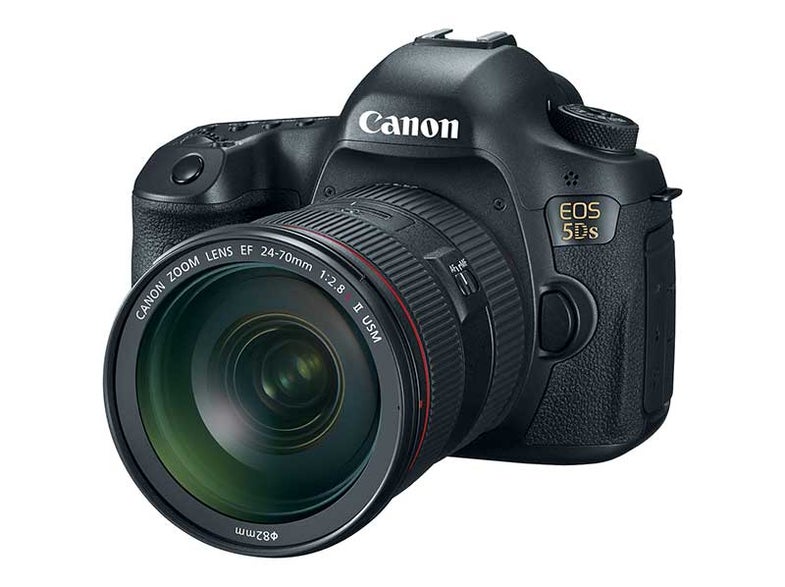 We may earn revenue from the products available on this page and participate in affiliate programs. Learn more ›
So far, many of the new camera announcements we have seen for the 2015 CP+ show have been solid updates to already-established camera. Canon, however, has gone and done something pretty major. The new 5DS and 5DS R DSLRs will debut in June of 2015, each equipped with a 50.6-megapixel full-frame sensor Canon hopes will steal even more market share from the remaining digital medium format crowd.
Barring any superlative announcements between now and June, these two cameras will be the highest resolution DSLRs by quite a bit. They more than double the resolution of the 21-megapixel 5D Mark III and it beats the current king, the Nikon D800, by more than 14 megapixels. That's a lot of resolution.
The new sensor is coupled with a pair of Canon's fastest Digic 6 image processing chips in order to churn through all the data that comes streaming out of that image sensor. It will also have two crop shooting modes, including a 1.3x crop that will produce 30.5-megapixel images and a 1.6x crop that will spit out 19.6 megapixel photos. A frame in the viewfinder will automatically show shooters what they're capturing in any specific crop mode.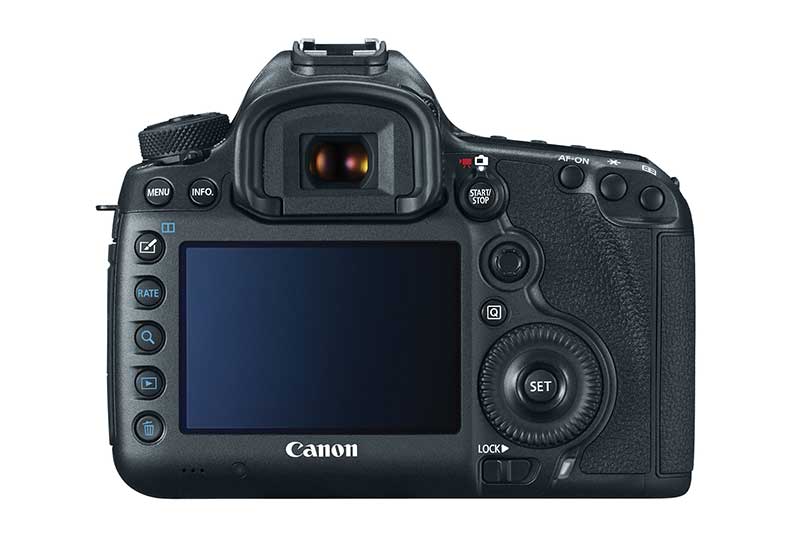 The AF system has 61 total focus points, 41 of which are cross-type, but since this camera is primarily aimed at studio shooters and landscape photographers, there isn't as much of an emphasis on AF abilities as there is with other more action-oriented cameras like the 1D X or the 7D Mark II.
It has additional tweakable options for customizing how mirror lockup works (a favorite feature of still-life and landscape photographers), as well as a new built-in time-lapse mode that lets you shoot even intervals without the need for an external intervalometer or some kind of hack like Magic Lantern.
When it comes to traditional movie modes, the feature list is actually pretty stock, topping out at 1080p at 30 fps and 720p at 60 fps. So, while you can shoot video with it, it's clearly not the main focus of the camera.
Like the arrangement Nikon has with the D800 and the D800E, Canon has opted to offer two different models of the 5DS. The 5DS R lacks a low-pass filter, which allows you to capture as much fine detail as possible, even if it does open up the possibility of other issues like moire, which may need to be corrected in post.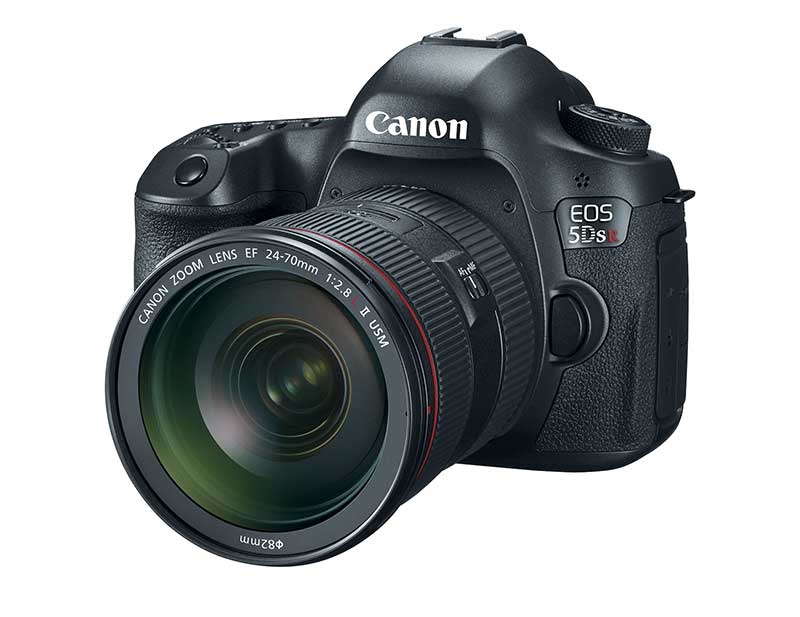 It also has a pair of memory card slots, including one for CF cards and another for SD. One of the biggest complaints about this arrangement in the 5D III is that using an SD card actually slows the camera down, but since the 5DS isn't an action-oriented camera, that will likely be less of an issue here.
It's certainly a very interesting camera to add to the Canon lineup. At $3,699 ($3,899 for the 5DS R), it's more expensive than the 5D Mark III, but it's also a very different camera made for an entirely different user base. The introduction of CMOS sensors has been a big deal for medium format digital photography, but with the Nikon D800 cutting into its market share, and now this monster ready to crank out massive files, it will be interesting to see how much room there is left for medium format rigs that cost as much as family sedans.
We're extremely excited to put this new sensor through its paces, but we'll likely go and install some more RAM into our laptops before we go opening the files in Photoshop.