The Tamron 15-30mm F/2.8 DI VC Lens Gets Pricing and Availability
The lens will start shipping at the end of this month and will cost $1,199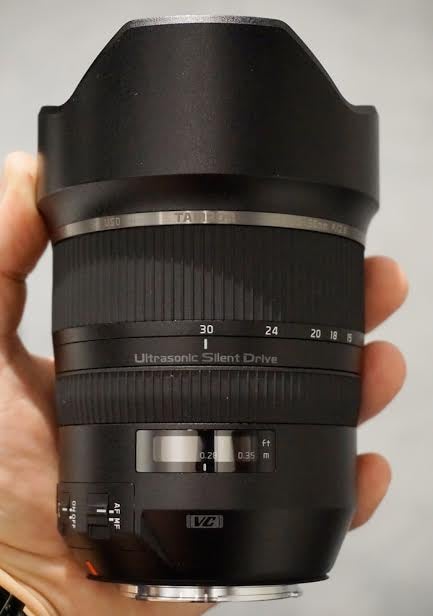 We first heard about the new Tamron 15-30mm F/2.8 DI VC lens back at Photokina 2014. We got a chance to check out the feel of it as well as the really impressive protective coating that covers the front element of the lens to avoid fingerprints and other grime accumulation. What we didn't have, however, was the price. Now, it's available for pre-order online for $1,199 and will start shipping at the end of January.
I think this is pretty much where everyone expected this lens to land, which makes it an interesting alternative to the first party Canon and Nikon options. It's cheaper than the Canon 16-35mm F/2.8 even though the Tamron adds VC. It's also a full stop faster than the 16-35mm F/4L IS despite checking in at the same exact price.
On the Nikon side of things, it's considerably cheaper than the 14-24mm F/2.8 (though, that's a tough lens to beat in terms of image quality at that focal range), and still a little cheaper and one stop faster than the Nikon 16-35mm F/4 VC.
We're really looking forward to seeing how the lens performs in our test lab and we'll share the results as soon as they're available.