New Gear: Tokina 11-20mm F/2.8 PRO DX Wide-Angle Zoom Lens
A new APS-C zoom lens from Tokina goes wide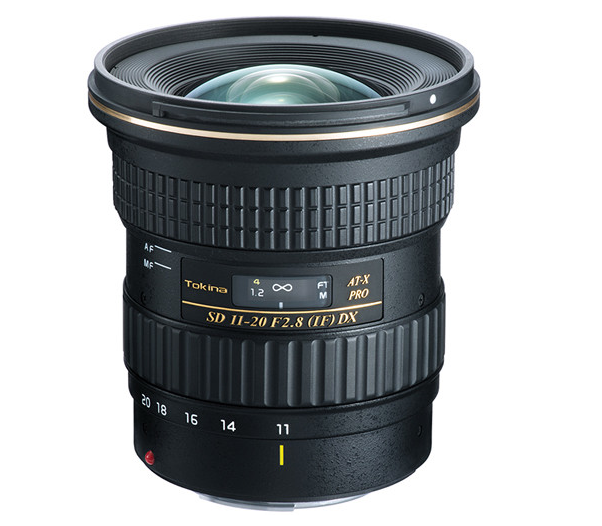 We may earn revenue from the products available on this page and participate in affiliate programs. Learn more ›
The Tokina 11-16mm zoom lens has been a favorite with APS-C shooters for quite some time for its ultra-wide zoom range and relatively affordable price, but now they also have an upgraded 11-20mm F/2.8 (IF) DX in their line-up.
On a crop sensor body, it has equivalent focal range of roughly 17-32mm, which is pretty standard territory for a wide-angle zoom on a full-frame camera. It goes from F/2.8 to F/22 and it has three Ultra-Low Dispersion elements inside. It has internal focusing (so it doesn't extent and contract when focusing), and an impressive nine-blade aperture for nice bokeh.
The lens has been soft announced here and there, but now B&H officially has it up for pre-order for $599, which is only about $100 more than the 11-16mm, but offers a wider focal range and what should be noticeably improved optical performance.