Kickstarter: Moment Case Makes iPhone 6 Into an Interchangeable-Lens Camera
This new case would make shooting with the iPhone 6 even better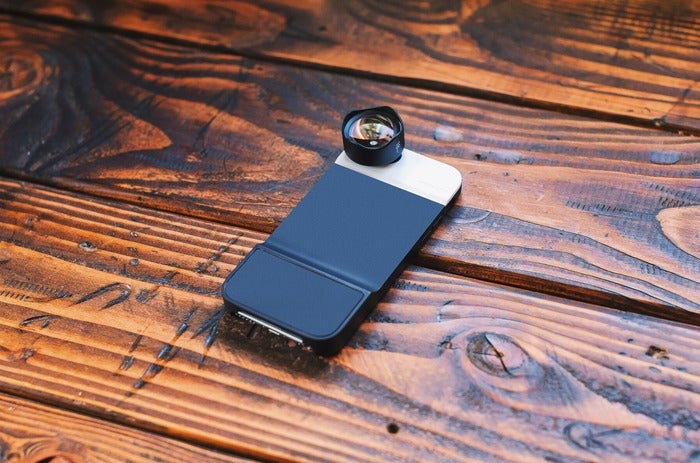 We may earn revenue from the products available on this page and participate in affiliate programs. Learn more ›
A new iPhone case from the creators of Moment Lenses wants to make shooting with your iPhone similar to shooting with an interchangeable-lens compact (ILC). The product launched on Kickstarter yesterday and has already passed it's funding goal, which is good news for mobile photographers. While there are plenty of awesome lenses on the market that you can mount to your phone, it can be cumbersome to remove protective cases to attach magnetic lenses. Sometimes with all that fumbling you actually end up missing whatever shot you were trying to capture.
The Moment Case eliminates the need for a metal plate to attach a lens, and with any luck will also put an end to missing shots. The case has a special stainless steel interface for Moment lenses, a feature that also makes it safer to keep a lens attached to your phone in between shots. The case is able to detect when the lens has been attached via Bluetooth, and if you are shooting through the free Moment app, the lens and case combo will give you more control.
Another cool feature is the electronic shutter button that mimics the shutter on DSLR cameras and ILCs. The shutter on the Moment Case features half and full press features—pressing half way down allows you to lock focus and exposure and holding the shutter all the way down activates burst mode. There is an option to attach a wrist strap or neck strap to the case too, so there is less worry of shattering your phone while attempting to get an awesome shot.
For the time being the Moment Case is only available for iPhone 6, but cases for more phone models may be available at a later date. If you back the project soon, you can snag the case for only $49. If you donate $125 to the campaign, you can pick up the case and a lens (18mm wide or a 60mm tele). The cases are estimated to ship in June.