Fujifilm Site Lets You Take a Virtual Test Drive of All X-Series Lenses
Check out every X-series lens shot at every aperture in the same scene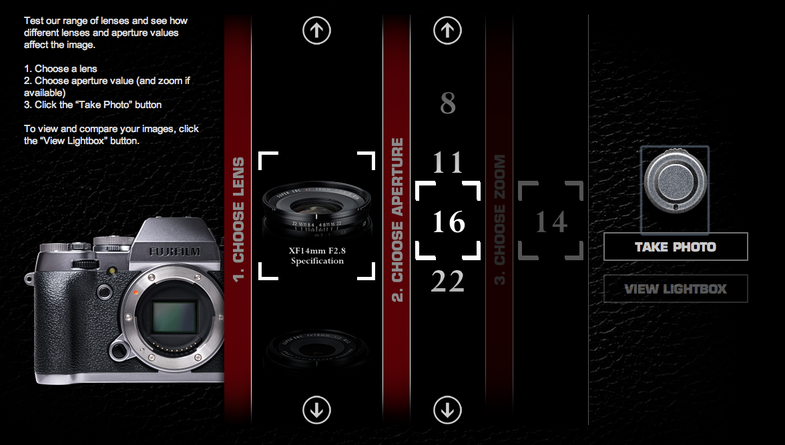 We may earn revenue from the products available on this page and participate in affiliate programs. Learn more ›
Picking a lens to buy can be an intense process. You have to read every review, look at a ton of sample images, check out every one and five star user review on Amazon. It can be daunting. Fujifilm has added a nifty resource to their site, though, offering sample images of the same scene shot with every lens from the X-series across the entire gamut of aperture settings.
For the zoom lenses, they picked a few different focal lengths and included samples for each. Each shot was taken with an X-T1 body.
You should keep in mind that these images are coming from Fujifilm and it's in their best interest for the images to look as good as they possibly can, but their methods seem pretty legit and the scene is fairly representative of a normal outdoor scene. Still, there's only so much looking at a single shot can tell you about a lens. It's not a bad starting point, though and it's a fun way to kill a couple minutes nerding out about lenses.