Supersense 66/6 Instant Pinhole Camera Is Impractical, Awesome
A fun, stylish way to ruin expensive sheets of instant film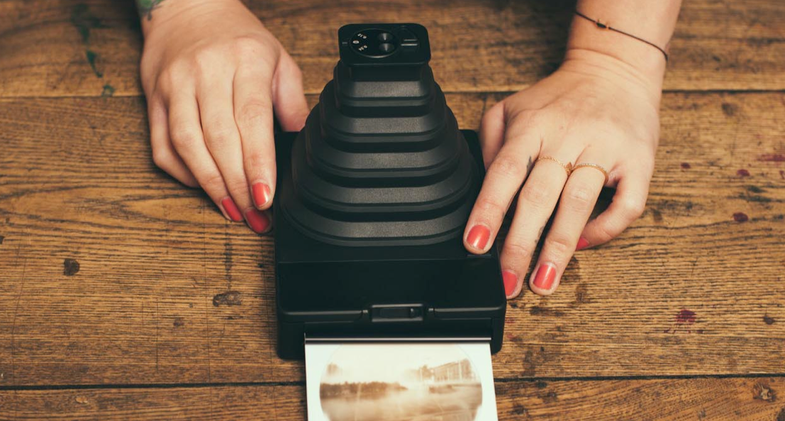 We may earn revenue from the products available on this page and participate in affiliate programs. Learn more ›
Florian Kaps loves instant photography. It's why he was such a big part of The Impossible Project. So, he teamed up with designer Achim Heine to create a simple, clever, stylish camera to honor the re-emerging format.
The 66/6 Instant Pinhole camera gets its name from the number of years since the first instant film camera hit the market (1948) and the number of years since Polaroid closed the doors on their operations. The camera itself is a limited run of 500 cameras, each of which is hand-numbered and uses tech from The Impossible Project's instant photo lab.
The aperture has two different pinhole settings and a flexible rubber bellows that lets you actually adjust the focal length of the camera. There's a basic exposure chart on the site because using the camera is an extremely basic and manual process.
They cost about $350 each after you convert the price from Euros, which means they aren't cheap, but then again, instant photography hasn't been a cheap pursuit in years.