Think Tank Photo Airport Accelerator Phantom 2 Quadcopter Backpack Kit Is For Carrying a Drone
This bag is meant for carrying a quadcopter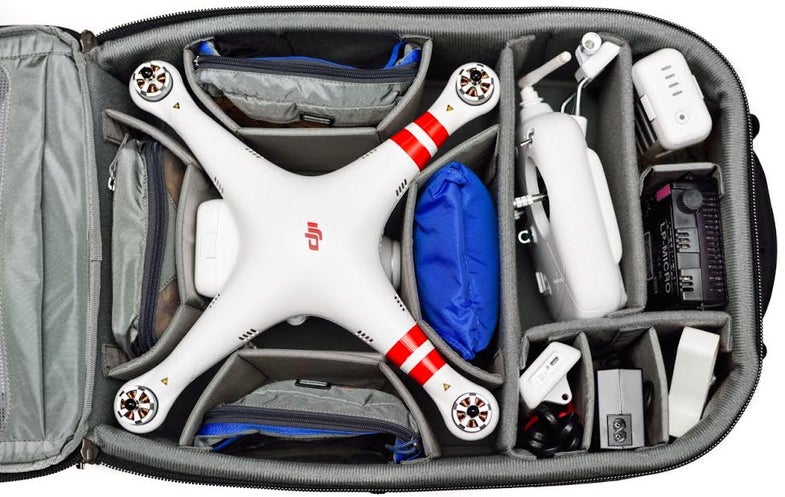 We may earn revenue from the products available on this page and participate in affiliate programs. Learn more ›
Drone photography is everywhere at the moment and the DJI Phantom is one of the most common models taking to the skies. In order to make traveling with the quadcopter a little simpler, Think Tank Photo has created an insert for their Airport Accelerator bag, specifically designed to carry the flying photographic tool.
The divider kit costs $35 in addition to the price of the bag and has carefully arranged padding meant to accommodate the odd shape of the DJI Phantom. It gives you spots for the craft itself, as well as the other necessary accessories like the controller, batteries, and any other drone paraphernalia you might need.
The padding is arranged in a rather smart way, too, adding extra protection for sensitive areas like the rotor mount threads, which can't be hurt if you want reliable flight.
It's a clever idea from a company known for their super-tough bags, so it will likely be a very welcome kit addition for many serious drone shooters.