New Gear: IMO Camera Strap
Camera straps that are functional and stylish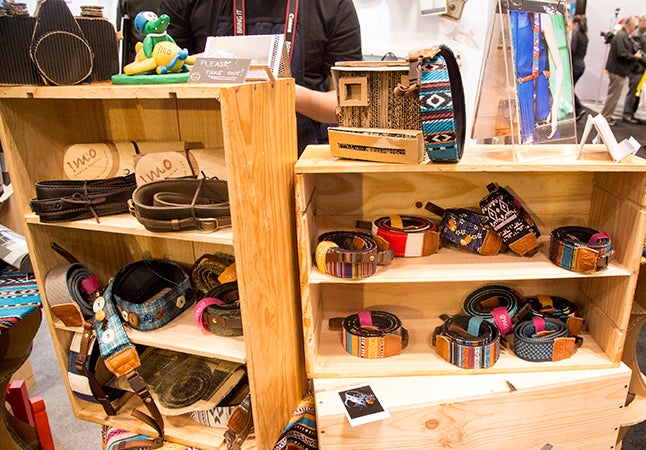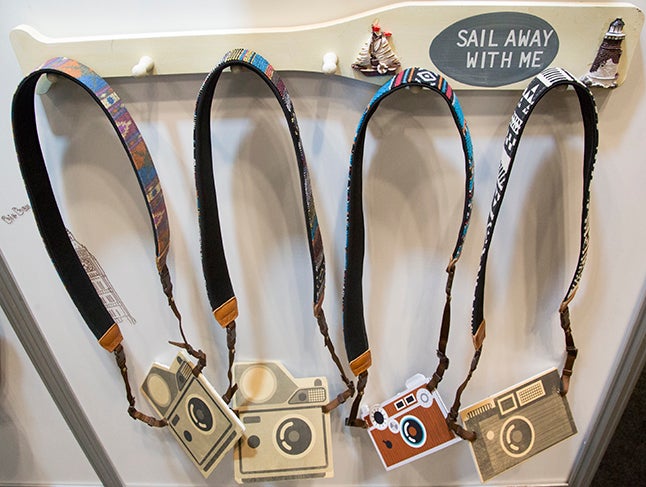 IMO
As a group, photographers aren't exactly known for being fashion forward. Gear is designed to be practical, not pretty. As a shooter who cringes at the mention of photo vests, I always appreciate when a company takes style and practicality into consideration when designing a product. IMO, from Hong Kong, is one of those companies.
IMO made their US debut this week at Photo Plus with a large selection of camera straps and tablet holders and a small selection of camera bags. The neoprene and jacquard straps both run for $29 and come in a variety of prints and and patterns. Many of the designs on IMO's straps reminded me of the slowly deteriorating vintage strap that is attached to the hand-me-down Canon AE-1 that I learned to shoot on.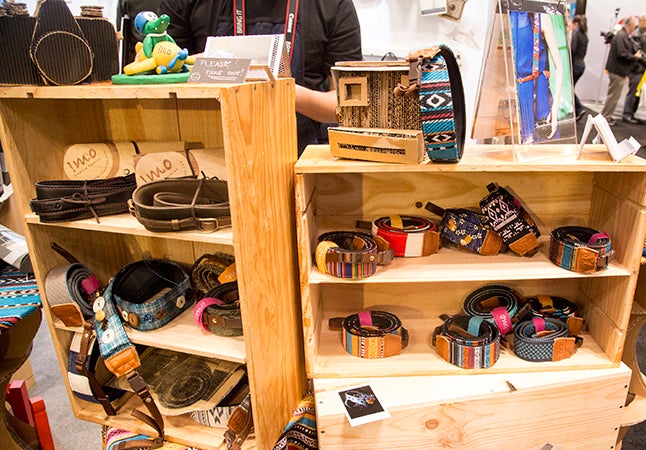 The Neoprene and Jacquard straps feature a quick release buckle that according to the website can support up to 90 lbs. The neoprene provides a nice amount of squishy support if you are hanging your gear off your shoulder.
Tablet sleeves cost $30 and the two DSLR bags they currently offer are $220.
IMO currently sells through their website and Etsy, or until Nov. 1 at their booth at Photo Plus.