This Kickstarter Hopes to Bring Film Ferrania Back From the Dead
More affordable film stock options will always be a good thing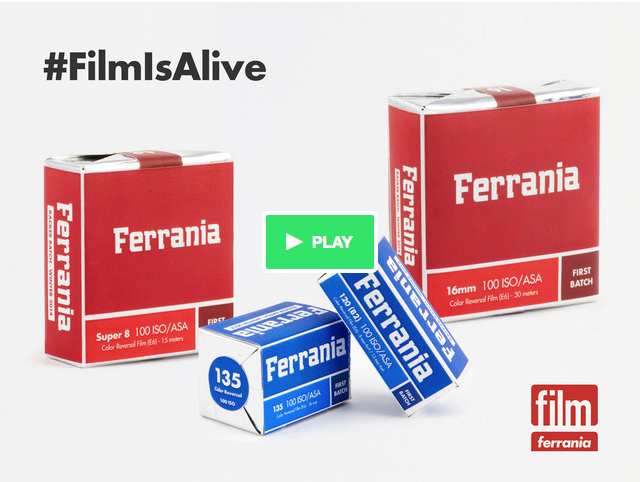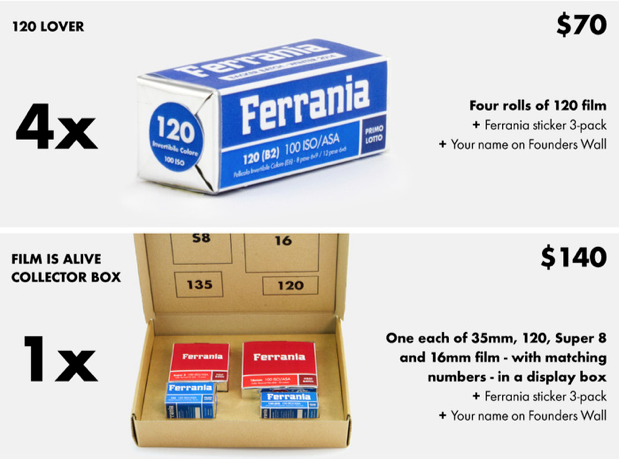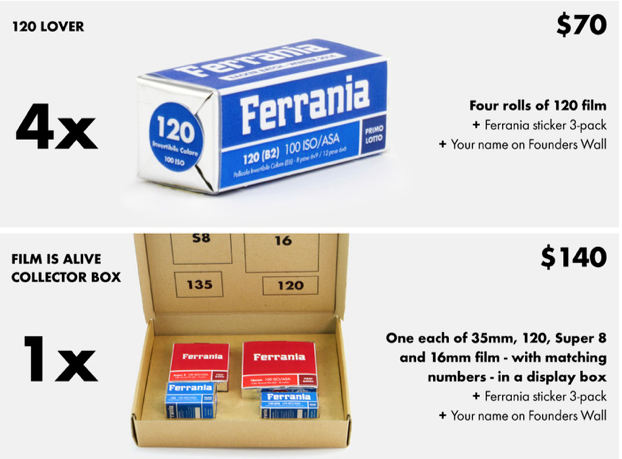 Film Ferrania Kickstarter
It's no secret that we're still fans of film photography around these parts, so this Kickstarter campaign hits close to home. Ferrania was a film company that went bankrupt in 2003, but they're trying to get back into the film-making game with some help from crowd funding.
In order to get back in the game, they need three machines, all of which they already have, but they're stuck inside old factories, which are scheduled to be demolished. They have all the materials they need to make the actual film, they just need the means of large-scale production.
In order for donating to the cause, they're offering rolls of the film (shipping early next year) in exchange for a pledge.
The film they're going to be shipping is a 100 speed color, daylight balance film that will come in 35mm, 120 (medium format) and 8mm for motion pictures.
The campaign has already raised roughly $100K at the time of writing, so it seems pretty likely that they will hit their $250K goal.