New Gear: Ricoh WG-M1 Waterproof Action Camera
The rugged compact meets the full-time action camera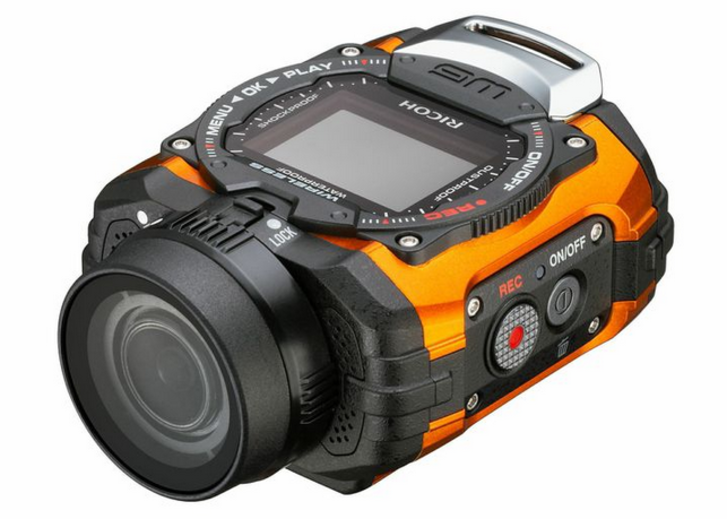 We may earn revenue from the products available on this page and participate in affiliate programs. Learn more ›
There has always been a line drawn between rugged compact cameras and straight-up action cameras, but Ricoh is blurring that difference with their new WG-M1 waterproof action camera.
The styling draws heavily from the Pentax WG-series cameras that came before. Those cameras, however, were traditional compacts. The new WG-M1, however, is meant to be mounted or worn more like a GoPro.
It has a 14-megapixel sensor on the inside and it's waterproof to a depth of 32-feet without an additional case. It's also shock-resistant to 6-feet and can survive in temperatures below freezing. All of that is pretty standard stuff for a rugged camera.
One thing that's not that common, though, is the 1.5-inch LCD display that's built-into the top of the camera. You can use it to watch footage and set up shots, something that's a bit awkward with a GoPro or the Sony Action Camera.
It also has built-in Wifi, so you can beam your footage to a device or control it remotely.
It comes with a variety of mounting options, some of which require optional accessories. We're looking forward to getting some time with it at Photokina next week.
It will be available in October 2014 for $299.