New Gear: Lexar rolls out three new flash memory products
A three-slot reader, a 128GB microSDXC UHS-I card and a micro-USB 3.0 to make your work flow faster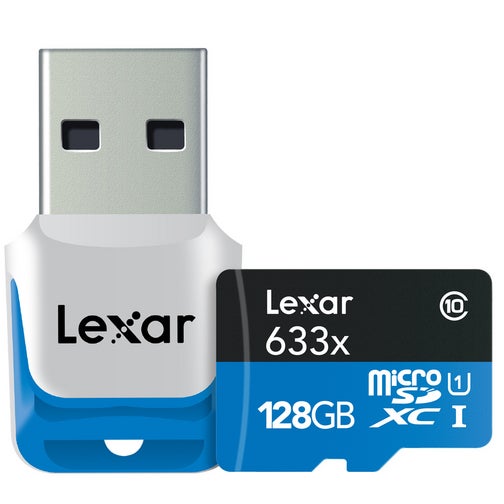 We may earn revenue from the products available on this page and participate in affiliate programs. Learn more ›
On Friday Lexar announced three new products to help speed up file sharing and transfer times.
The Professional Workflow Line added a three-slot microSDHC/microSDXC UHS-I. The reader is the first of its kind and can transfer files from three memory card at once—making it a great option for video shooters who are utilizing aerial cameras.
The 128GB microSDXC UHS-I card will transfer at 633x (95MB per second) and will allow users to capture more than 15 hours of 1080p Full-HD, 3D and 4k video.
And finally, the JumpDrive M20 Mobile USB 3.0 Flash Drive is a 2-in-1 micro-USB will allow users to quickly transfer at 120MB/s between Android™ On-The-Go (OTG)-enabled tablets, smartphones, and computers without cables or Wi-Fi. The drives are available in 64GB, 32GB and and 16GB.
All of these products will be available October 2014.