Canon Cuts Prices on 26 lenses
Savings of up to $1000 on select Canon glass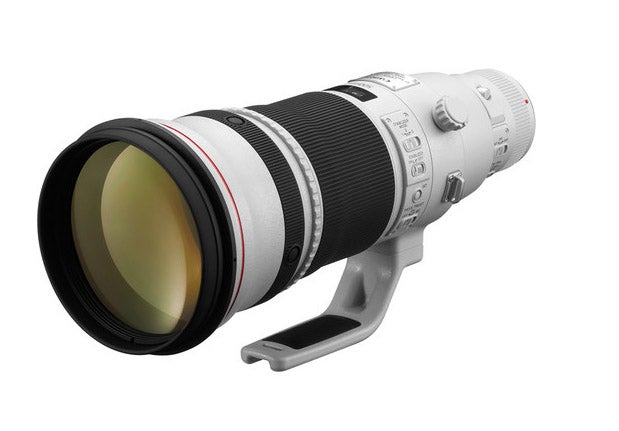 We may earn revenue from the products available on this page and participate in affiliate programs. Learn more ›
If you're a Canon shooter, your lens options just got a little cheaper. Over the weekend the brand dropped prices on a number of prime, zoom and tilt-shift lenses with savings starting at $40 and going up to $1000.
Canon Rumors reported that some lens pricing may change over a month ago, and over the weekend B&H adjusted their online pricing for select Canon inventory. The biggest savings comes on the most expensive lenses, a Canon EF 500mm f/4L IS II USM Lens will cost you $9,499—down $1000 from it's original price, while the EF-S 55-250mm f/4-5.6 IS II lens dropped by $50, making it $249.
A full price listing of the discounted lenses (including old and new prices) was compiled by Canon Price Watch and can be found below.
Primes
• $110 Price Drop on EF 14mm f/2.8L II USM from $2359 to $2249
• $100 Price Drop on EF 24mm f/1.4L II USM from $1749 to $1649
• $70 Price Drop on EF 50mm f/1.2L USM from $1619 to $1549
• $100 Price Drop on EF 85mm f/1.2L II USM from $2199 to $2099
• $40 Price Drop on EF 135mm f/2.0L USM from $1089 to $1049
• $40 Price Drop on EF 200mm f/2.8L II USM from $819 to $779
• $700 Price Drop on EF 300mm f/2.8L IS II USM from $7299 to $6599
• $1000 Price Drop on EF 400mm f/2.8L IS II USM from $11499 to $10499
• $1000 Price Drop on EF 500mm f/4L IS II USM from $10499 to $9499
• $1000 Price Drop on EF 600mm f/4L IS II USM from $12999 to $11999
• $500 Price Drop on EF 800mm f/5.6L IS USM from $13999 to $13499
• $100 Price Drop on EF 100mm f/2.8L Macro IS USM from $1049 to $949
• $80 Price Drop on EF 180mm f/3.5L Macro USM from $1579 to $1499
Zooms
• $200 Price Drop on EF 24-70mm f/2.8L II USM from $2299 to $2099
• $200 Price Drop on EF 70-200mm f/2.8L IS USM II from $2499 to $2299
• $50 Price Drop on EF 70-200mm f/4L IS USM from $1349 to $1299
• $500 Price Drop on EF 24-70mm f/4L IS USM from $1499 to $999
• $150 Price Drop on EF 8-15mm f/4L Fisheye USM from $1499 to $1349
• $150 Price Drop on EF 70-300mm f/4-5.6L IS USM from $1599 to $1449
• $140 Price Drop on EF 28-300 f/3.5-5.6L IS USM from $2689 to $2549
• $50 Price Drop on EF-S 55-250mm f/4-5.6 IS II from $299 to $249
• $50 Price Drop on EF-S 55-250mm f/4-5.6 IS STM from $349 to $299
Specialty
• $250 Price Drop on TS-E 17mm f/4L from $2499 to $2249
• $200 Price Drop on TS-E 24mm f/3.5L II from $2199 to $1999
• $50 Price Drop on Extender EF 1.4x III from $499 to $449
• $50 Price Drop on Extender EF 2x III from $499 to $449