New Gear: Pentax Q-S1 Is the Smallest Interchangeable-Lens Digital Camera
Pentax gives their tiniest interchangeable-lens camera some redesign love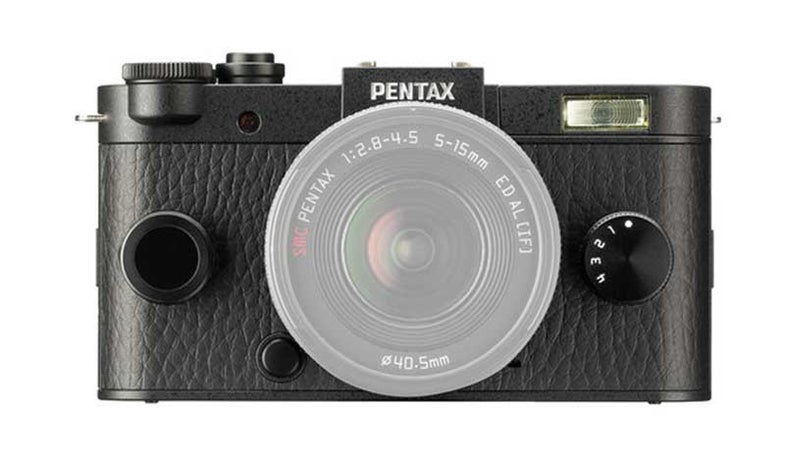 We may earn revenue from the products available on this page and participate in affiliate programs. Learn more ›
Since its announcement, the biggest draw for the Pentax Q-series cameras has been their minuscule size and interchangeable lenses. Now, Pentax has revamped the Q body with some updates, announcing the Q-S1.
The sensor is a 12.4-megapixels backside-illuminated CMOS with a maximum ISO of 12,800. It uses a 1/1.7-inch sensor (similar to that of the Q7) with built-in shake reduction. It's coupled with the latest version of the "Q-Engine" processing tech, which suggests better low-light performance, an area where little cameras like this tend to struggle compared to their chunkier siblings.
The real meat of the upgrades, however, come in the form factor arena. The quick dial allows you to make some custom settings and switches to turn the AF on and off, as well as change the aspect ratio and engage/disengage the ND filter.
Because it's a style-oriented camera, it comes in a whole array of colors. Four of the colors are standard, and there are 36 more body and grip colors that, as the press release says, were "taken straight from the runway." Pentax has long loved wacky colored cameras and this series is certainly no exception.

The Q-S1 will be available for $499 later this month (August 2014).