New Gear: Lolumina Soft Release Camera Buttons
The soft release buttons for non-threaded shutters get a bit smaller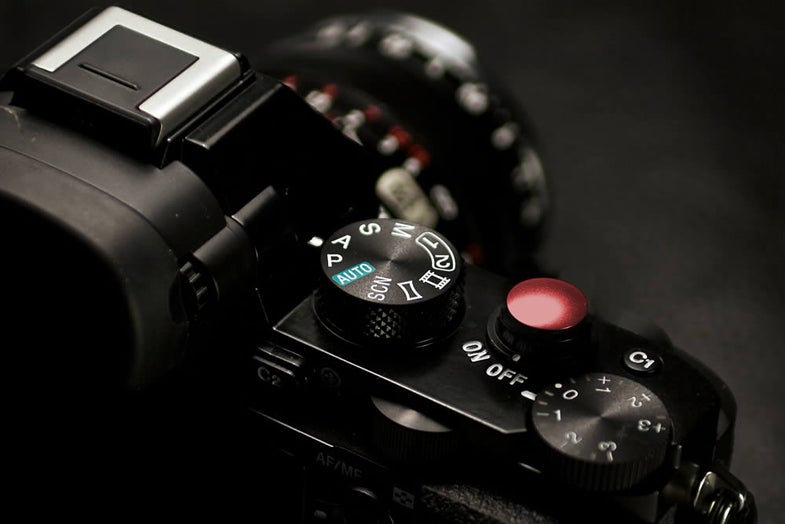 We may earn revenue from the products available on this page and participate in affiliate programs. Learn more ›
Earlier this year, we featured Lolumina, a company that has created soft release buttons for people who don't have a thread on their shutter release. These affordable little addons stick in place using 3M adhesive to attach a small threaded shaft, with interchangeable buttons on top. Now, Lolumina has announced new colors, a revised design, and smaller sizes for those who want something a bit more petite.
The Lolumina Mini ($11.99, above) is smaller in size, and has just a 10mm diameter, for those who want to keep the size of the button down. The button itself has a 10mm diameter, the base is 8mm, and its total height is 4.5mm.
The standard button ($12.99, below) has been tweaked to a Mark II version, which has slightly reduced the size from the original. It also has an 8mm base, and 4.5mm height, but the button is 13.5mm in diameter, down 10% from the first iteration.
The new colors for lineup are gold and green, which join black, silver, and red, and are available on all models. And once you buy a kit of the Lolumina soft release button, you can buy individual buttons to thread on and off if you want to change things up a little.