New Gear: Lolumina Soft Release Button (For Non Threaded Shutters)
Get the advantages of a soft release without the need for a relatively uncommon threaded shutter release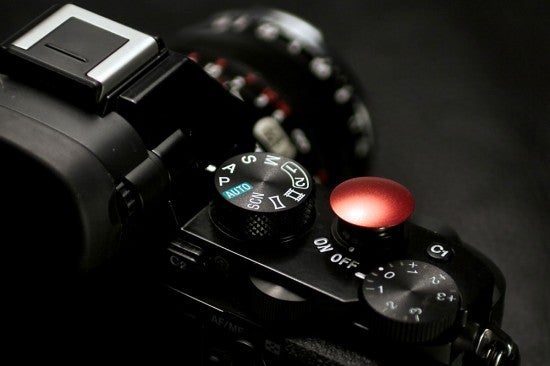 We may earn revenue from the products available on this page and participate in affiliate programs. Learn more ›
Soft shutter release buttons are one of the great little luxuries of photography. Extending the shutter release slightly upwards, they make it more comfortable to use, easier to find, and can be pressed more quickly. The downside? You need a camera that has a threaded socket running down the shutter release button, like a Fujifilm X100s. But what if you don't have one? A new product called the Lolumina will bring that same functionality to any camera at all.
The Lolumina uses 3M adhesive to stick a threaded shaft on top of your shutter release, and then you can screw on a variety of different buttons. At just $12.99 for a kit or $9.99 for just the button, it's an affordable way to add the extra stability, speed, and comfort of a soft shutter release on a camera that traditionally wouldn't be able to have one. The modular design allows for various designs to be swapped out, and for Lolumina to easily expand the options on offer.
The mounting base itself is made from T304 stainless steel, and the buttons from anodized grade 6000 series aluminum.
While only three colors are available right now, hopefully Lolumina will rapidly expand into different designs, shapes, and patterns for people who want something a bit more out there for their camera.
[via Leica Rumors]