Fujifilm Instax Share Instant Smartphone Printer Review
A portable printer to turn smartphone photos into tangible prints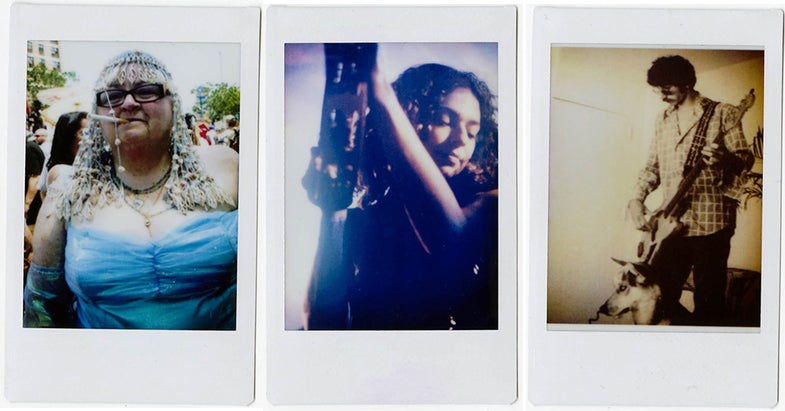 We may earn revenue from the products available on this page and participate in affiliate programs. Learn more ›
What is it?
A lightweight, battery-operated printer that instantly produces 2.4 x1.8" photos from an Android or iPhone.
**Using it: **
Operating the Fujifilm Instax Share Smartphone Printer is easy. Once you've downloaded the Instax Share app and loaded a pack of Fujifilm Instax Mini Instant Film, turn on the printer and connect to the Instax via Wifi. It's a process that should seem very familiar by now if you've ever used a camera (or anything really) that connects wirelessly to a smart device. Green dots on the front of the printer show battery levels and how many pieces of instant film remain.
The app is also easy to navigate. You can take a new picture, choose from your existing images or pick something from social networks like Instagram or Facebook. You can print your images with their social stats, info about the date, place, weather and temperature when the photo was taken or opt to keep things simple with the standard or square template. You can make minor edits in app, converting pictures to black & white, sepia or applying a filter. Once you are happy with your image, simply hit print and within seconds the Fujifilm Instax will print a business card sized image.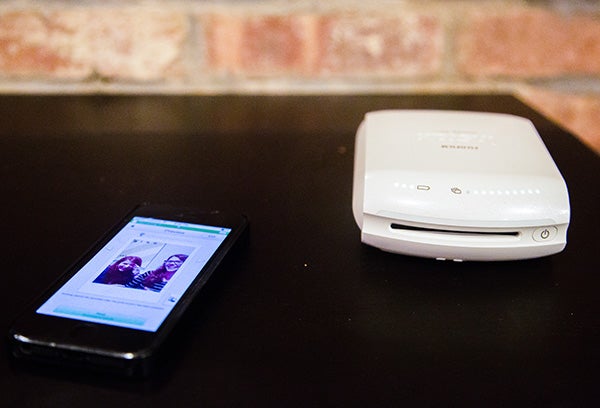 _A free app and connecting to the Instax network allows you to print photos from your smartphone. _
**The result: **
The image quality isn't perfect. I found that the Fujifilm Instax tended to overexpose every picture I printed from it. That being said, instant photography has never been about perfection. Your highlights will likely be blown out when printing with the Instax, but the pictures are sharp and it's fun to have analog copies of digital photos.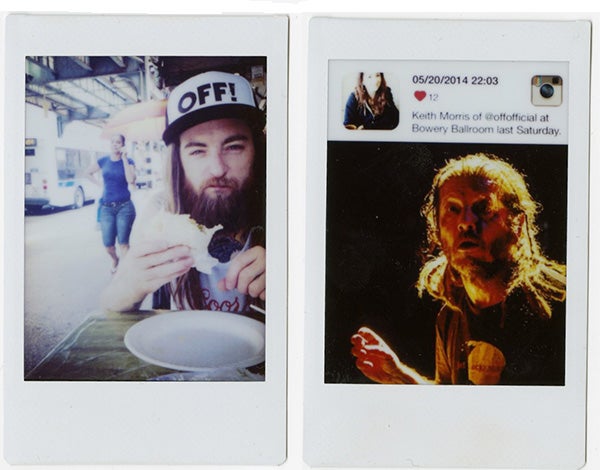 _The Fujifilm Instax can print images with data from instagram or facebook or without. _
What's good?
-It's light and portable, which makes it easy to travel with.
-It's user friendly and fast. Downloading the app, selecting an image and printing your photo is incredibly easy and only take a few moments.
-The end product is fun! Instant mini prints make great takeaways for your subjects during formal shoots or your guests at parties.
What's not so good?
-At $160 for the printer and $14 for 20 shots, using it can be pretty pricy.
-The images printed by the Fujifilm Instax were consistently overexposed.
Should you buy it?
If the $160 price tag doesn't seem too steep, the Fujifilm Instax Printer is a fun tool to have at your disposal, but not an indispensable one. That being said, I love the look of these mini instant prints and think these would make great takeaways for clients as they wait for final edits to come through.