New Gear: Yongnuo YN300W Studio Light
The low-cost lighting maker has announced a 300W studio light, with Canon E-TTL support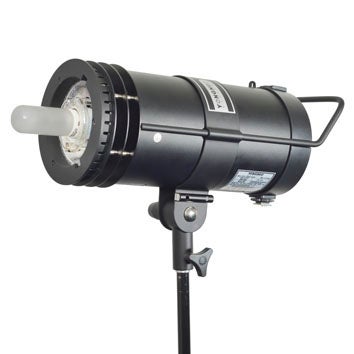 We may earn revenue from the products available on this page and participate in affiliate programs. Learn more ›
Yongnuo has long had a reputation of creating camera flashes on the cheap that still boast a surprising suite of features. Now the company has unveiled a larger light than we're used to seeing from them, the YN300W studio strobe.
This 300W studio strobe has a guide number of 56 as ISO 100, has a flash duration of 1/50000s-1/800s, a recycling time of 0.1-1.1s, and a 150W modeling lamp. Not just that, but it's compatible with Canon's E-TTL and Canon optical transmission wireless triggering systems, as well as PC, USB, and even TTL radio through a hot-shoe. For those who prefer to shoot more manually, it also packs an LCD screen for setting it up by hand.
Unfortunately, there's still a lot we don't know about this studio flash. This announcement is based around Canon flash specifications, and there's no word if Yongnuo has a Nikon compatible version in the works either. We also haven't heard when it'll be available, or for how much. There's a fair amount of power behind this thing, so while it'll doubtless be comparatively affordable (as all of Yongnuo's products tend to be), it might still cost a fair amount.
[via PhotographyBlog]