New Gear: Hasselblad CFV-50c Digital Back Designed For Classic Camera Bodies
A classic look with modern CMOS guts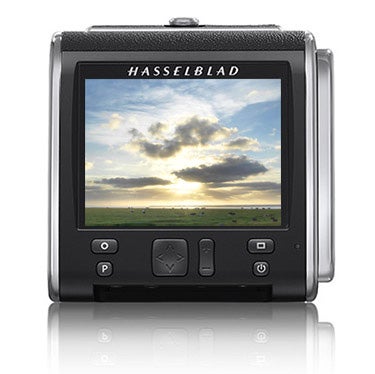 We may earn revenue from the products available on this page and participate in affiliate programs. Learn more ›
Look at most modern hasselblad cameras and they have a distinctive streamlined gray look. But, for many, many years before that, Hasselblad was all about the boxy black and chrome cameras beloved by so many photographers. Now, they have created a digital back meant to work with their legacy V system shooters, the CFV-50c.
The new back uses the same 50-megapixel CMOS sensor found in the high-tech H5D-50c, so it has the big resolution and gets the ISO performance enhancements that come with a CMOS censor instead of a CCD. The back, though, it built to work specifically with older V-series cameras, which go back as far as 1957.
You can still find quite a few V-series cameras on the second-hand market, some at a pretty good deal. It's a camera that was extremely popular with all kinds of photographers. The back, however, doesn't produce square images (the max resolution is 8272 x 6200), which might feel like a bit of a departure.
The screen on the back is a 3-inch TFT LCD and it captures up to 1.5 photos per second. Each raw files is about 65 MB.
Of course, this isn't the first time you could use a digital back with the V-system cameras. Leaf and Phase One have made compatible backs for quite some time. But, these new Hasselblad backs are meant to match the 'Blad cameras in both style and function.