Sigma DP2 Quattro Gets Pricing and Availability
The curious looking camera now has a date and a pricetag—early August and $999, respectively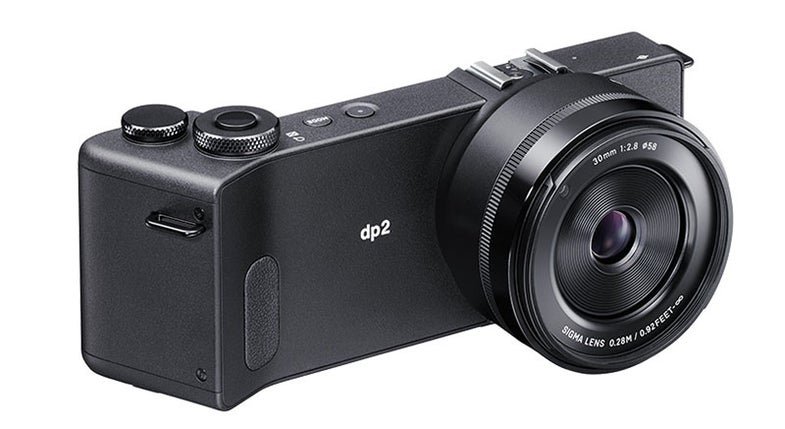 We may earn revenue from the products available on this page and participate in affiliate programs. Learn more ›
When Sigma announced the redesigned DP-series earlier this year, it immediately gained a lot of attention for the radical body redesign, as well as the promise of the overhauled Foveon sensor. Now Sigma has announced when and for how much you can get the first version, the 38mm f/2.8 packing Sigma Quattro DP2.
The middle sibling of the trio of Quattros, the DP2 has a 45mm equivalent fixed lens in front of the APS-C Foveon sensor. This new generation of the sensor is meant to improve speed and high ISO performance, which was where the older Merrill versions struggled, while maintaining excellent color and sharpness.
As usual, the Foveon sensor adds a wrinkle to trying to describe image resolution. Sigma claims that it "delivers images equivalent to 39MP output from a conventional sensor," and it should be able to output "a typical 19.6-megapixel JPEG, an enhanced 39-megapixel JPEG or a 14-bit raw file that includes all the image data."
The Sigma Quattro DP2 will be available in August for $999—and we assume that the 19mm DP1 and 45mm DP3 will go for similar prices when they finally launch, too.