Olympus UK Reveals Trio of Special Edition OM-D E-M10 Cameras
Available in black, green, or orange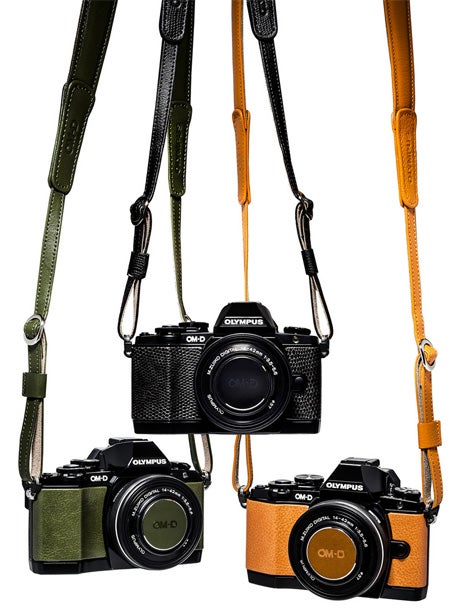 We may earn revenue from the products available on this page and participate in affiliate programs. Learn more ›
The Olympus OM-D E-M10 has been a firm favorite among many for its throwback retro design, which invokes the original OM line of Olympus SLRs. Now Olympus UK has unveiled a trio of special edition EM-10s, which tweak the classic design slightly, painting the metal top and bottom black, and adding what look like colored leather grips.
According to ePhotoZine, Olympus UK has special editions of the EM-10 in green, orange, and black, each of which not only has a new body color, but will come with a special matching lenscap and leather strap. It's hard to tell from just the image, but it looks like the colored bits are meant to mimic different types of leather as well, with the black one in particular looking like some sort of reptile.
All three cameras will be available in late June for £749 ($1250), with the green version sold exclusively through Harrods.
It's always nice to see camera companies playing around with colors and formats a little, but unfortunately, these EM-10 variants will likely be rather polarizing. What do you think? Awesome or awful?