New Gear: Weather Sealed XF18-135mmF3.5-5.6 R LM OIS WR
With weather sealing and five stops of stabilization, Fujifilm makes the travel zoom tough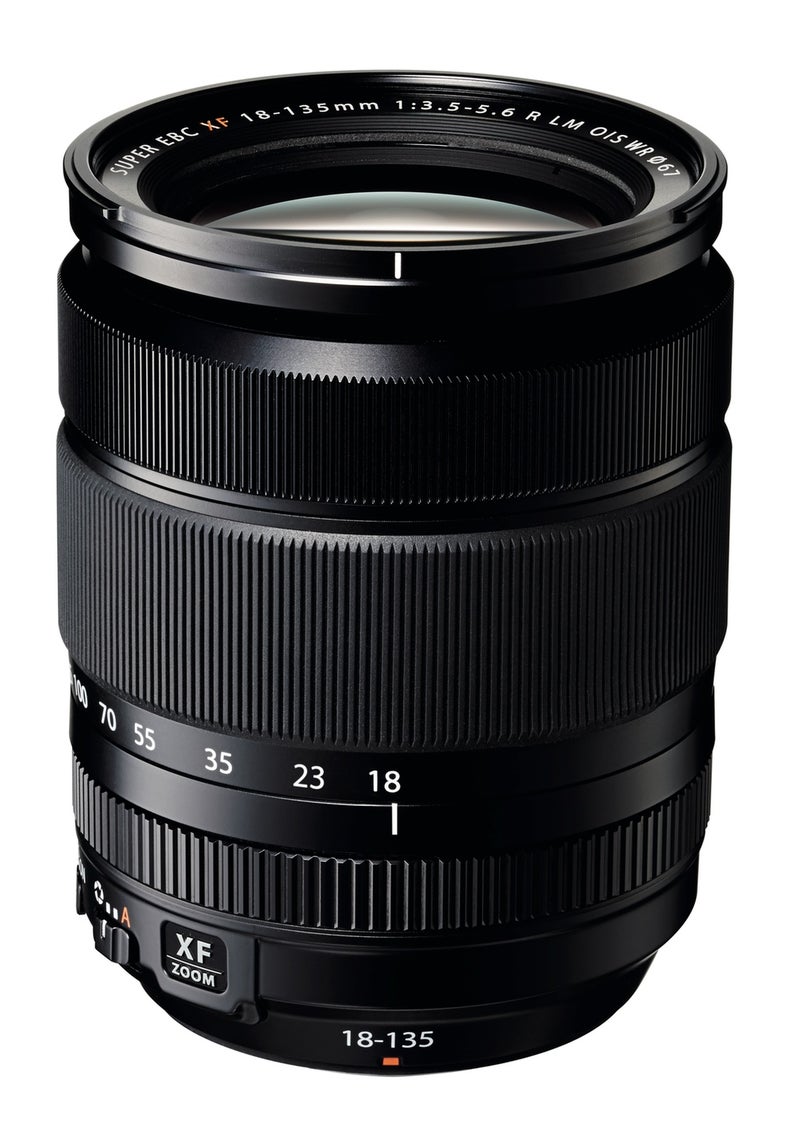 We may earn revenue from the products available on this page and participate in affiliate programs. Learn more ›
Fujifilm's newest X-mount lens has already caused some controversy. The Fujinon XF18-135mmF3.5-5.6 will offer an impressive 5 stops of image stabilization, weather sealing, fast AF speeds, and an air ventilator system to help keep all the parts clear of dust and debris. But with an $899 pricetag, large size, and pedestrian maximum aperture, online commenters have already started questioning its sticker price.
The XF 18-105mm (27-206mm equivalent) has 20 sealing points to protect it against the elements, making it a good match for the weather resistant Fujifilm X-T1. Fujifilm is also talking up the lens's autofocus speed and quiet operation. The most impressive stat is the new optical stabilization system, which uses two gyro sensors, and is capable of providing 5 stops of image stabilization by CIPA standards.
The lens also has an air ventilators system, where incoming air is filtered before going into the lens barrel as it extends, and then used to keep the lens clear of detritus on the way out. You can see a schematic view of this features on the Phoblographer.
But, there are some readily apparent drawbacks. The f/3.5-5.6 maximum aperture seems on the low side for a $900 lens, and more on-par with a low-cost travel zoom. It also weighs 490g (17oz), and is 98mm when retracted (around 4 inches), so will be a substantial amount of more size and mass on top of your Fujifilm camera.
But even with these complaints, the promise of that new stabilization system and weather-proofing should make this lens a major draw for many shooters—and with Fujifilm's renowned image quality, we have high hopes for its optics.