New Gear: Samsung NX3000 Camera
Samsung's entry-level ILC gets some updates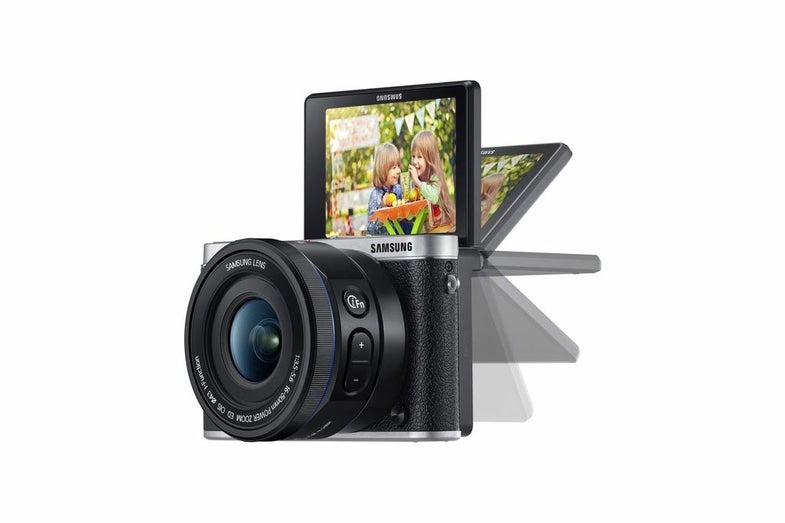 We may earn revenue from the products available on this page and participate in affiliate programs. Learn more ›
Samsung has made it no secret that their NX-system cameras are geared toward making photo easier to share and they have continued that tradition with the new NX3000.
Overall, it's a pretty standard update to the NX2000 that came before it. It uses a familiar 20.3-megapixel APS-C sensor and maxes out at 5 fps in terms of burst mode.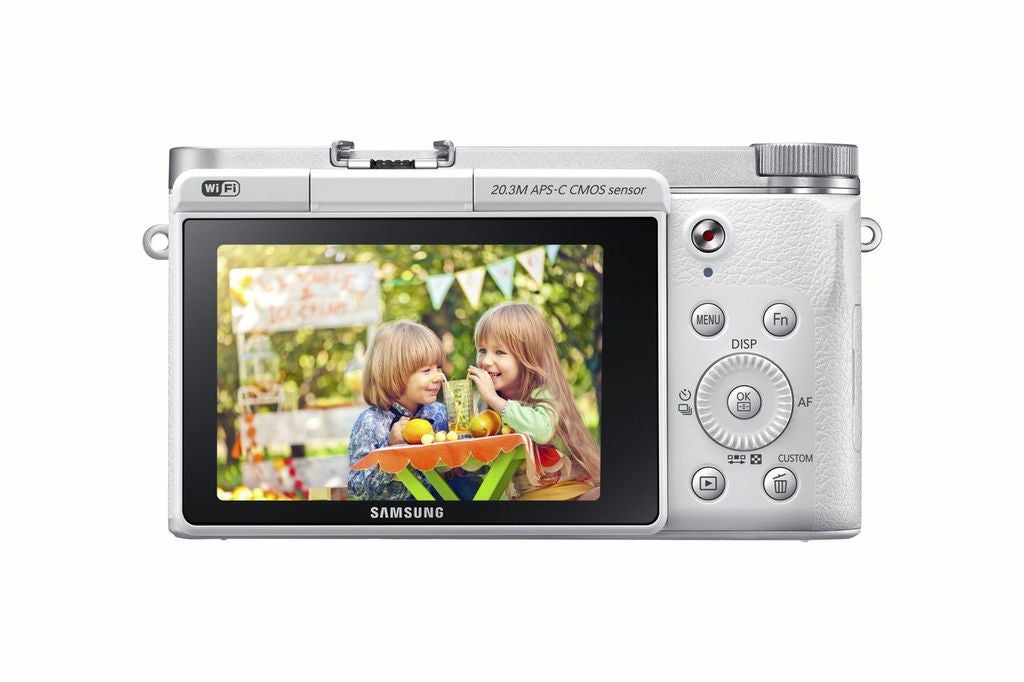 The 3-inch screen on the back of the camera flips 180-degrees to be forward facing, so it's easier to take the increasingly ubiquitous "selfie." Also to aid in the selfie process is something called "wink mode" which lets you fire the camera by simply winking at it.
Built-in wifi affords you all the wireless connectivity luxuries you'd expect, like beaming photos to a mobile device (or a group of mobile devices) and controlling the camera via smartphone.
Overall, it's a pretty granular update, but that's fairly common at this entry-level camera type.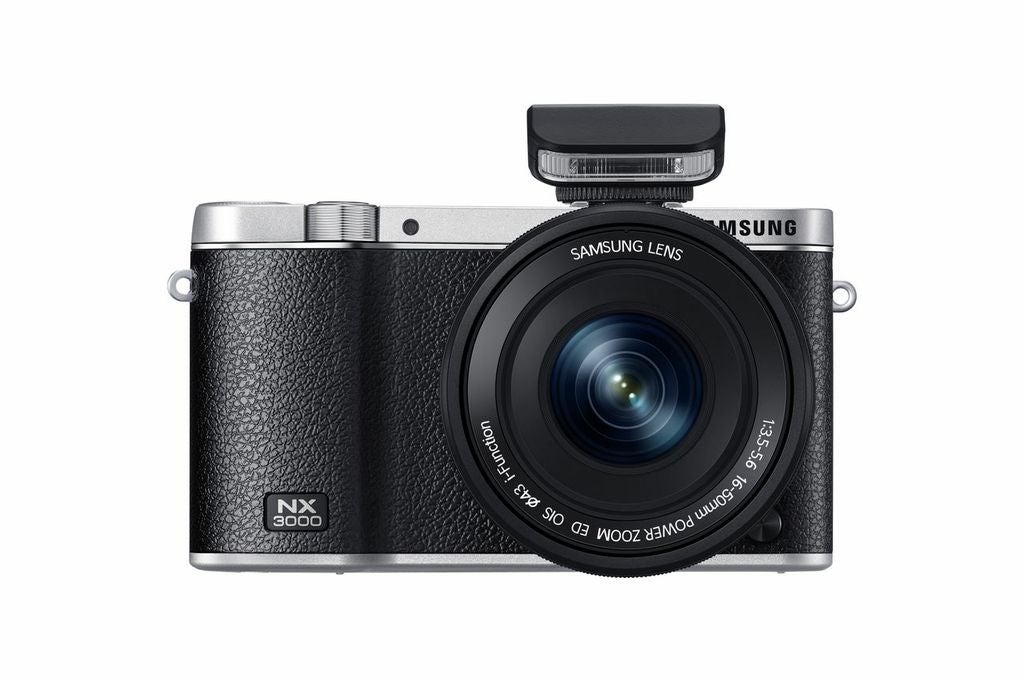 It will come in black, white, and brown, and will cost $529 packaged with the 16-50mm zoom lens and the attachable flash, or $479 with the 20-50mm zoom lens and attachable flash. It's actually quite a bit of camera at that price point, so we're interested to see if it has gotten any performance enhancements when it comes through our lab.
Here's the full press release:
_RIDGEFIELD PARK, N.J. – May 8, 2014 – Samsung Electronics America, Inc., a market leader and
innovator in consumer electronics, today announced the NX3000, the latest edition to Samsung's award-
winning NX series of compact system cameras. With state-of-the-art technical specifications housed in a
retro design, the premium NX3000 is the perfect option for photography enthusiasts who want a stylish
device that delivers crisp, high quality images, while easily capturing life moments in stunning detail.
The NX3000 boasts a powerful 20.3MP APS-C CMOS Sensor, fast 1/4000 shutter speed and 5fps
continuous shooting, to capture beautiful photos in crisp clarity, at any time and from any location.
"Consumers have come to embrace mirrorless cameras as a versatile alternative to using their DSLRs, point
and shoots and mobile devices for capturing images, and the NX3000 provides another approachable option
for aspiring photographers looking to improve their images," said Ron Gazzola, Senior Vice President for
Marketing, Digital Imaging, Samsung Electronics America. "With a similar photo-taking experience to that on
a mobile device, coupled with the expandable NX system's lenses and accessories, the NX3000 creates a
welcoming opportunity for users to take charge and get creative with photography."
With a focus on selfies, the Samsung NX3000 features a convenient 3.0-inch Flip-up Display with Wink
Shot. By simply opening the screen, framing a face in the display and winking, users can turn on the device
and capture the perfect selfie in one hassle-free motion.
Tag & Go, Simply Tap to Share Memories
As with all of Samsung's 2014 SMART cameras, the NX3000 features advanced Wi-Fi and NFC integration
that makes it easy to share images. Exclusive to Samsung, Tag & Go connectivity allows the NX3000 to
pair with NFC-enabled devices, such as smartphones or tablets, simply by touching the two together. Once
paired, users can:
• Select and transfer multiple images to the paired mobile devices through Mobile Link;
• Send images to up to four devices with Group Share, eliminating the time-consuming and repetitive
process of sending pictures to multiple friends;
• Control the NX3000 via a smartphone with Remote View Finder Pro;
Availability
The NX3000 will be available in black, white or brown and will include Samsung's new compact 16-50mm
F3.5-5.6 Power Zoom ED OIS Lens. This powerful yet compact and lightweight lens allows for easy and
convenient zoom-shooting, delivering stunning detail in every shot. Additionally, with the 16-50mm Power
Zoom lens, users can control the camera's zoom function on their mobile device via Remote Viewfinder Pro,
allowing for even more creativity._