New Gear: Samsung NX2000 Camera With a 3.7-Inch Screen, NFC
More screen real estate and more connectivity come to Samsung's NX cameras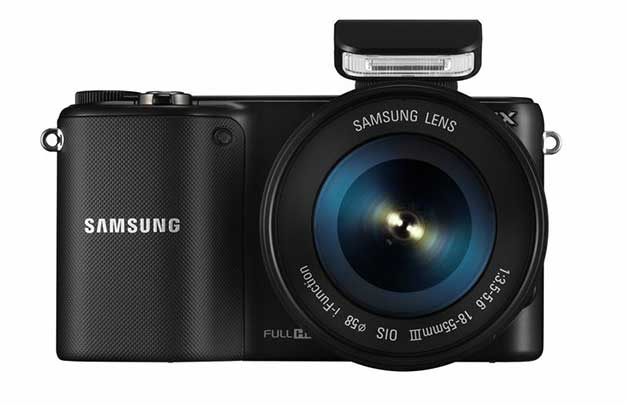 We may earn revenue from the products available on this page and participate in affiliate programs. Learn more ›
If Samsung has learned one thing from their Galaxy Android camera, it's that a giant capacitive touch screen can be a pretty handy tool on a camera. Now, they've equipped their new NX2000 with a massive 3.7-inch WVGA touch screen, which is a lot of real estate.
Like the rest of the NX lineup, the NX2000 has a 20.3-megapixel CMOS sensor capable of 8 fps continuous shooting and an ISO range of 100-25,600. That's enabled by their powerful DRIMe IV processing engine.
While the guts haven't changed all that much, the big screen on the back is certainly a big draw. We got a little hands-on time with a nearly-final unit and found the 3.7-inch size to be a benefit, offering more room for bigger icons. It's quick in responding to the touch, but more importantly, it's also very quick when it comes to refreshing, so you composition is easier on the eyes.
I thought that giant screen might make the camera hard to hold, but Samsung actually did an excellent job leaving enough room for your hand so your thumb doesn't accidentally touch the screen. The top dial is no longer a mode dial, but rather a programmable dial for zooming and other functions. It's also now a button, which you can press as well as rotate, which is a nice touch and adds a tactile component to an other-wise touch-oriented camera.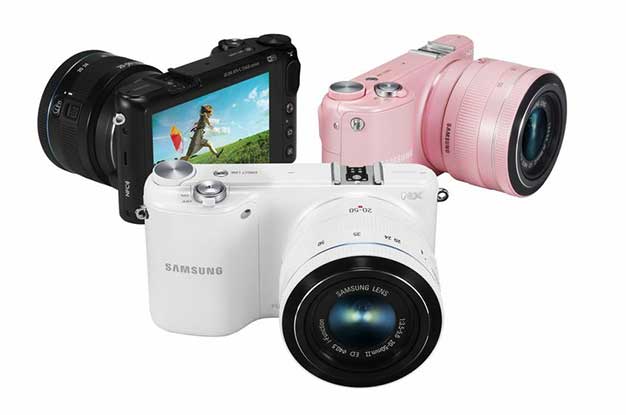 Samsung is predictably continuing their focus on wireless connectivity, giving the NX2000 built-in WiFi, as well as Near Field Communication, which is a technology on the rise for transferring data quickly and easily. You can keep your phone in your pocket, enable Direct Link, and it will automatically beam photos to your camera and then on to a photo sharing site if you so desire.
The NX2000 comes packed with a full version of Lightroom 4 in the box, which is something Samsung started doing recently and is a very welcome change from proprietary processing software offered by other manufacturers.
The NX2000 will be available in May in black, white, and of course, pink. It will come with the NX kit lens for a price tag of $649. See below for the official press release.